There's a reason they say knowledge is power…In the case of home loans, knowledge can also mean major savings…
If you're house hunting in New Zealand, you'll probably have realised what an investment this is – both in terms of personal finances and time. The process is much more involved than just deciding how many bedrooms you need in your place, or where you want to live.
For the majority of people, buying a house means taking out the biggest loan they've ever encountered – a home loan. While Canstar can't give you a magic formula to shrink those mortgage repayments, we can certainly help you crunch some numbers and compare home loans, so you know what's available on the market. Knowing what rates are available is key to helping you get the best deal to suit your individual needs.
Thousands of dollars difference between home loan products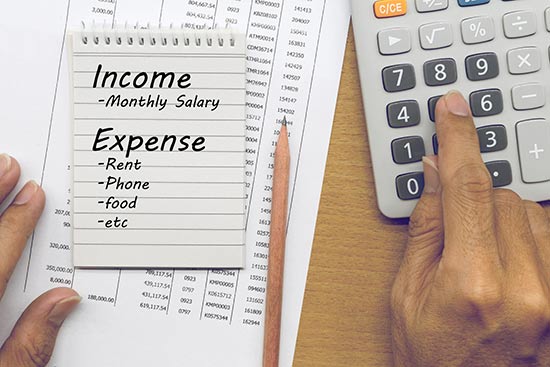 Every year, Canstar compares home loan products, weighing up associated costs against any features they offer. The latest home loan star ratings report compares 54 products from 10 providers and there are some sizeable differences in repayment costs.
Let's take a look at fixed home loan rates in 2017 as an example. Rates are based on repayments for a $400,000 home loan, with an 80% LVR and P&I interest repaid over a 25-year period, as at 21 March 2017.
You could stand to save thousands depending on the type of fixed home loan you opt for. The maximum rate for a 1-year fixed residential home loan is 4.99% per annum, which works out to $2336 in monthly repayments. However, if you opt for a 5-year fixed residential home loan, at a maximum rate of 6.09%, you stand to pay $2599 in monthly repayments. This works out as $263 more a month, or $3156 more a year, compared with the 1-year fixed rate.
Saving thousands of dollars over the year sounds pretty appealing, right? But there are some important points to consider when choosing a home loan type/length. If you choose a 1-year fixed rate, for example, yes, you might pay less in monthly repayments, but who knows what rate will be available on the market after that year?
On the other hand, fixing for a longer period may mean you miss out on rate specials over that fixed rate period. Unfortunately, choosing the length and type of home loan to take is up to you, there isn't an exact science to follow. But, comparing these rates will help you stay informed – and better prepare you should you choose to negotiate with lenders about rates
Wide range of rates across providers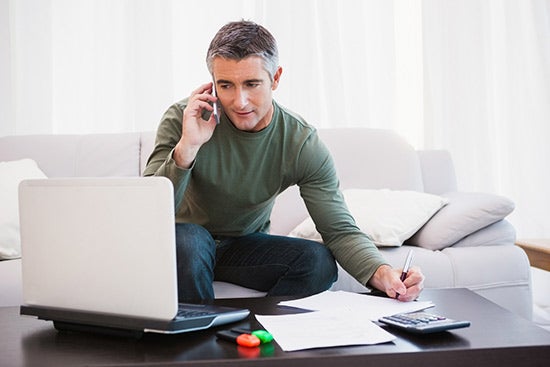 Close your eyes, picture your ideal home, what does it look like? Get your friend to do the same. Now swap notes. Quite likely you are talking about two different pictures, with budget, taste and practicality all swirling around to create your own idea of "the one".  We could ask you to repeat the same process with your ideal home loan, but it just doesn't seem as fun as dreaming of white picket fences, feature walls and ample kitchen bench space. Nonetheless, the concept is the same. What you want and need in a home loan is as individual as you are. Repayments and fees are, of course, important and should not be overlooked.
Check out the range in prices across fixed and floating home loan types*:
* Figures based on a $400,000 home loan, 80% LVR and P&I interest repayments.
How home loan rates have fared over the past year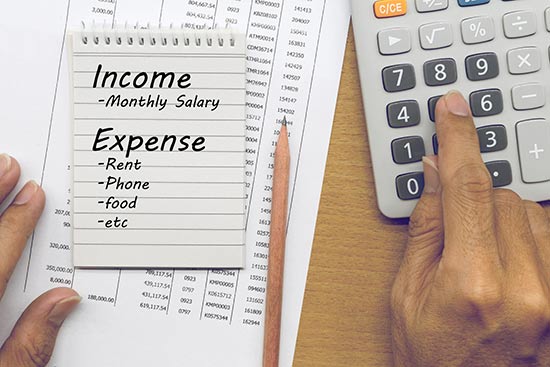 While it may have been the case in the past that home loan rates follow OCR movements, in recent months, lenders have been increasing rates in spite of OCR cuts. As discussed in other guides, lenders base their product rates on more than just the cash rate. And, unfortunately for those with a home loan, interest rates have risen across the board, despite OCR cuts.
Over the year-ending 21 March 2017, the OCR has been cut three times, a total of 75 basis points.
Over this same period, the minimum market rate for 1-year fixed has increased by 40 basis points while the maximum interest rate for 1-year fixed has increased by 10 basis points, according to Canstar's database.
Have a look at how residential floating and fixed rates* have changed over the past year.
Residential Floating Rates
2017
2016
Difference
Min
5.55%
5.45%
0.10%
Max
5.90%
5.85%
0.05%
Average
5.74%
5.62%
0.12%
Residential 1 Year Fixed Rates
2017
2016
Difference
Min
4.55%
4.15%
0.40%
Max
4.99%
4.89%
0.10%
Average
4.73%
4.52%
0.20%
Residential 2 Year Fixed Rates
2017
2016
Difference
Min
4.75%
4.29%
0.46%
Max
5.29%
5.05%
0.24%
Average
4.95%
4.61%
0.34%
Residential 3 Year Fixed Rates
2017
2016
Difference
Min
5.09%
4.64%
0.45%
Max
5.49%
5.25%
0.24%
Average
5.28%
4.86%
0.43%
Residential 5 Year Fixed Rates
2017
2016
Difference
Min
5.49%
4.99%
0.50%
Max
6.09%
5.35%
0.74%
Average
5.87%
5.23%
0.63%
Figures are based on a $400,000 home loan, 80% LVR and P&I interest repayments as at 21 March 2016 and 21 March 2017.
This is a great example of why it's important to continually review what's happening in the home loan market, so you can ensure you're getting the best possible deal. Sure, rates may have risen over the past year, but there are still savings to be made by keeping up to date with how providers are moving – and by how much.
In saying that, don't let the money do all the talking. Always consider the features that come along with a home loan.  Everything from fees for exiting a home loan agreement before the term, to top-up facilities, are considered as part of Canstar's Home Loans 2017 Star Ratings.
Why not back a winner?
In the 2017 home loan review, Canstar weighed up cost and features across 54 products from 10 providers and discovered 11 outstanding value home loans. Canstar's home loan ratings break down mortgages into categories and recognises that consumers will seek different features, depending on what type of loan they are after.
Here are the five-star winners according to the five categories Canstar has rated:
Residential Floating:
BNZ TotalMoney, Kiwibank Offset and Kiwibank Variable.
Residential Fixed:
Kiwibank Residential Fixed and Sovereign NZ Go Home Loan Fixed.
Investment Floating:
Kiwibank Investment Offset and Kiwibank Investment Variable
Investment Fixed:
ASB Investment Fixed and Kiwibank Investment Fixed.
Line of Credit:
ANZ Flexible Home Loan and Westpac Choices Everyday Floating.
Read the full 2017 home loans ratings report.
Happy home loan hunting!
Enjoy reading this article?
Sign up to receive more news like this straight to your inbox.
By subscribing you agree to the Canstar Privacy Policy