Low deposit? No deposit? You might think you're fat out of luck when it comes to buying a house. But don't throw in the towel just yet. There are ways to claim your piece of real estate, even with a low deposit.
Things are not getting any easier for aspiring first home buyers (FHBs) with a low deposit. The latest real estate figures show that, nationally, the median house price has increased by 23.4% over the past year, from $725,000 last October to a new record of $895,500.
Around the country, median prices have risen from 10% in West Coast to 37.7% in Hawke's Bay. And in our largest city, Auckland, prices are up 25%, to $1.25 million.
For FHBs, trying to save for a deposit is a Herculean task. And, unfortunately, for many it's only getting harder. Recently, the Reserve Bank clamped down further on its loan-to-value ratio (LVR) restrictions, cutting the amount of lending banks can do to those with a small deposit.
Now, those with deposits of less than 20% can only make up 10% of all new loans to owner-occupiers, down from the previous figure of 20%.
This means that if you'd planned on buying a property with a 10% deposit, you might now need to save a 20% deposit. Already some banks have curtailed lending to those with deposits of less than 20%.
So around the country, based on median prices, the difference in saving for a 10% deposit and the new 20% minimum looks like this:
| | | | |
| --- | --- | --- | --- |
| | Median Price | 10% Deposit | 20% Deposit |
| National | $895,000 | $89,500 | $179,000 |
| Auckland | $1.250m | $125,000 | $250,000 |
| Bay Of Plenty | $900,000 | $90,000 | $180,000 |
| Canterbury | $668,000 | $66,800 | $133,600 |
| Gisbourne | $640,000 | $64,000 | $128,000 |
| Hawke's Bay | $812,500 | $81,250 | $162,500 |
| Manawatu/Wanganui | $610,000 | $61,000 | $122,000 |
| Marlborough | $647,000 | $64,700 | $129,400 |
| Nelson | $750,000 | $75,000 | $150,000 |
| Northland | $710,000 | $71,000 | $142,000 |
| Otago | $760,000 | $76,000 | $152,000 |
| Southland | $450,000 | $45,000 | $90,000 |
| Taranaki | $630,000 | $63,000 | $126,000 |
| Tasman | $900,000 | $90,000 | $180,000 |
| Waikato | $805,000 | $80,500 | $161,000 |
| West Coast | $275,000 | $27,500 | $55,000 |
| Wellington | $995,000 | $99,500 | $199,000 |
Regardless of where you live, it's clear there are big numbers involved. But, don't despair, there are exceptions to every rule, and that includes the LVRs. But before we cover how to buy a house without a 20% deposit, let's start with a quick rundown of LVRs and what they're all about.
What is an LVR
An LVR represents how much deposit is needed compared to the size of the loan required to purchase a property. If you want to buy a house for $1 million and the bank requires an LVR of 80%, you'll need a 20% deposit: $200,000.
The rules were introduced in 2013 by the RBNZ in an attempt to cool the overheated property market. Over the years, the LVR restrictions have been tweaked, and then removed entirely in response to the economic impact of the COVID-19 pandemic.
Back in March, the LVR restrictions were reinstated at the same level as prior to the onset of COVID-19. However the recent changes mean most prospective owner-occupiers now need a 20% deposit to secure a property. But lenders are still allowed to lend beyond the LVR of 80% for up to 10% of their mortgages. So that doesn't mean you must have a 20% deposit to buy a home.
Lenders are still able to accept low-deposit applications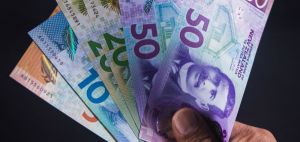 Even with LVRs in place, banks and lenders are still able to process low-deposit home loans. All the new restrictions have done is to limit them to just 10% of new lending.
Although some banks have curtailed their low-deposit lending for the moment, it doesn't mean that low-deposit mortgages are going to disappear altogether.
If you've a good income and a secure job, and can prove to a lender that you've a solid financial head on your shoulders, you could still find a lender willing to grant you a mortgage.
And it's not like every FHB is competing for a low-deposit loan. The latest RBNZ mortgage figures show that most FHBs (61%) had a deposit of at least 20%.
In addition to the continued availability of low-deposit loans, there are some exceptions to the LVR rules:
New building exemption
Loans to those building a new home are exempt. If you buy at an early stage of construction, or buy from a developer within six months of completion, the LVR rules will not apply to your loan application.
Currently, NZ is in the middle of a building boom. Building consents are at record highs, and many of the new dwellings are smaller townhouses and apartments. For first home buyers, new homes such as these are a more affordable option, and buying off the plans will exempt you from the LVRs.
First Home Loan
If you only have enough for a 5% home deposit, the First Home Loan, supported by Kainga Ora, could help you get a foot in your first front door. A First Home Loan allows FHBs to put down a 5% deposit. Just keep in mind, there is a cap on the amount you can borrow, as well as the amount you can earn, so check the eligibility requirements.
Here are the key criteria for First Home Loan eligibility:
Income cap: you can have a maximum yearly income of up to $95,000 (before tax) for one person. Or a combined maximum yearly income of $150,000 (before tax) for two or more people
Minimum deposit: you will need a minimum 5% of the purchase price of the house you want to buy
First home buyer: you must be a first home buyer or a previous home owner in a similar financial position to a typical first home buyer
House price cap: the price of the house you are buying with a First Home Loan must be less than the following regional house price caps, less your 5% deposit:
| | | |
| --- | --- | --- |
| Region | Existing/older properties | New properties |
| Auckland | $625,000 | $700,000 |
| Queenstown-Lakes District | $600,000 | $650,000 |
| Kāpiti Coast District, Porirua City, Upper Hutt City, Hutt City, Wellington City | $550,000 | $650,000 |
| Hamilton City, Tauranga City, Western Bay of Plenty District, Waipa District, Hastings District, Tasman District, Napier City, Nelson City | $525,000 | $600,000 |
| Waimakariri District, Christchurch City, Selwyn District | $500,000 | $550,000 |
| Waikato District, Dunedin City | $425,000 | $550,000 |
| Rest of New Zealand | $400,000 | $500,000 |
Housing association support 
Housing associations such as the New Zealand Housing Foundation allow you to buy part of a house but live in the whole dwelling. Similar to owning the house outright, the deal is rent-free.
You organise your mortgage with a standard home loan lender with support from the Housing Foundation. Then ownership is shared with the association until you have the money to buy the whole house.
The system offers some flexibility because you can increase your percentage of ownership whenever it suits. And, if you need to break from the deal, you can sell your share in the house.
Better yet, there is no fee on the share that the housing association owns. The Housing Foundation support arrangement is a great way to own equity if you don't have the money to buy an entire home. 
KiwiSaver first home withdrawal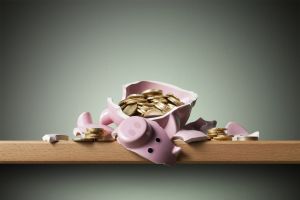 If you're putting KiwiSaver funds towards buying a house, you still need a deposit of 20%. But the good news is that you are allowed to withdraw your own savings, employer contributions and government contributions (formerly known as member tax credits).
If you meet the criteria, first home buyers can also access a HomeStart grant. Here's how the grant works and the eligibility criteria: 
If you're purchasing an existing home, the HomeStart grant can give you between $3000 and $5000. Each $1000 represents a year of contributing, so you have to have been a contributor for at least three years.

If you're building or buying a new house, then the HomeStart grant doubles to between $6000 and $10,000.  
Be mindful of the HomeStart grant housing price caps and incomes caps, though. 
Bank of Mum and Dad
In the past, there was a stigma attached to calling on the Bank of Mum and Dad. But, in today's economic climate, it's definitely become a more widely accepted way of financing a home. If you're lucky enough to have parents who are in a position to help you with a deposit, it's an opportunity hard to pass up. They can either provide cash, or put up the equity in their home to help you get into yours.
Just be aware that many banks will still require evidence that you have saved at least some of the deposit yourself. This is because if you've not been able to save anything towards a deposit, lenders will be concerned about your ability to meet your mortgage repayments.

Squirrel: Launchpad
Squirrel's Launchpad product is an innovative alternative to saving for a deposit. If you can save a 5% deposit, a Launchpad mortgage will effectively lend you the rest.
To get around the LVRs, Launchpad lets you borrow the rest of your 20% deposit (15% of the home's value) as a personal loan. The other 80% is a regular mortgage. Be aware that, like all personal loans, the 15% deposit top-up comes with higher interest rates: 9.95% p.a. over 5 years. However the loan is structured so your repayments go to paying off that part of your debt first.
The amount you can borrow depends on the price of the house you're looking to purchase:
| | | | |
| --- | --- | --- | --- |
| House Price | Maximum LVR | Minimum Deposit | Launchpad Loan |
| $1,100,000 | 91% | $100,000 | $1,000,000 |
| $1,000,000 | 92% | $80,000 | $920,000 |
| $900,000 | 93% | $60,000 | $840,000 |
| $800,000 | 95% | $40,000 | $760,000 |
| $700,000 | 95% | $35,000 | $665,000 |
---
Looking for a home loan?
If you're currently considering a home loan, the table below displays some of the 2-year fixed-rate home loans on our database (some may have links to lenders' websites) that are available for first home buyers. This table is sorted by Star Rating (highest to lowest), followed by company name (alphabetical). Products shown are principal and interest home loans available for a loan amount of $500K in Auckland. Before committing to a particular home loan product, check upfront with your lender and read the applicable loan documentation to confirm whether the terms of the loan meet your needs and repayment capacity. Use Canstar's home loan selector to view a wider range of home loan products. Canstar may earn a fee for referrals.

The final word on low-deposit mortgages
Finally, beware of what you wish for. If you borrow more than 80% of the value of a home, you could be subject to a hidden cost called a low equity premium (AKA lenders' mortgage insurance or mortgage indemnity insurance). If you can persevere and keep saving, it may be worth it to avoid this extra fee. 
---
About the author of this page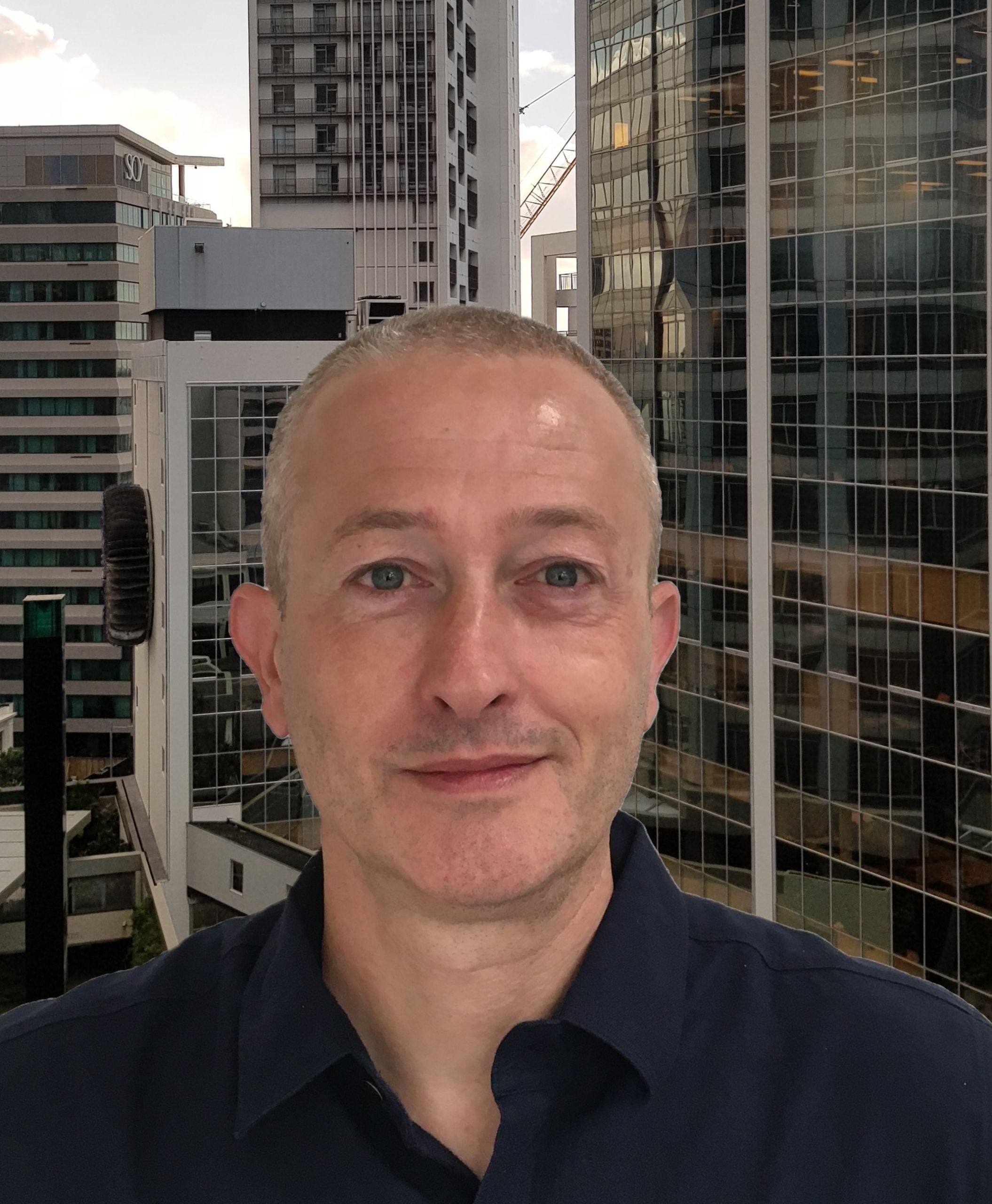 This report was written by Canstar's Editor, Bruce Pitchers. Bruce began his career writing about pop culture, and spent a decade in sports journalism. More recently, he's applied his editing and writing skills to the world of finance and property. Prior to Canstar, he worked as a freelancer, including for The Australian Financial Review, the NZ Financial Markets Authority, and for real estate companies on both sides of the Tasman.
---
Enjoy reading this article?
Sign up to receive more news like this straight to your inbox.
By subscribing you agree to the Canstar Privacy Policy