Low deposit? No deposit? You might think you're fat out of luck when it comes to buying a house. But don't throw in the towel just yet. In this Canstar guide, we'll explore what you can do to claim your piece of real estate.
Up until recently, one of the biggest hurdles for those with a small deposit was the Reserve Bank of New Zealand's (RBNZ) loan-to-value ratio (LVR) restrictions.
An LVR represents how much deposit you have against the size of a loan you require to purchase a property. If you want to buy a house for $1m and have a $200,000 deposit, the LVR is 80%.
The rules were introduced in 2013 by the RBNZ in an attempt to cool down New Zealand's overheated property market. Up until recently, there were two limits in place: 80% of a bank's lending to owner-occupiers had to be low-LVR, and at least 95% of its mortgage lending to investors. However, due to the effects of COVID-19 on the economy, the RBNZ has dropped the limits for at least the next 12 months.
While the removal of the LVRs does have implications for first home buyers, as we covered in our story Removal of the LVR Restrictions: What it Means for First Home Buyers, it doesn't mean that banks are suddenly going to rush to accept loan applications from all those with small deposits.
Lenders have always been able to accept low-deposit applications: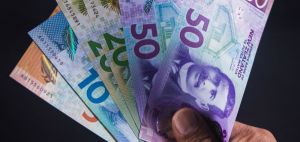 Even while the LVRs were in place, banks were still able to process low-deposit home loans; it was just the volume of these loans that was restricted. Also, the rules only applied to the big high-street banks, smaller second-tier lenders, such as credit unions, were not covered by the LVR rules.
Now, as ever, if you don't have a 20% deposit, it pays to shop around to see which lenders are prepared to issue loans to buyers with smaller deposits.
Regardless of deposit levels, borrowers still have to go through assessments before their loan applications are approved. So make sure you do your homework on lenders' criteria.
If you've a good income and a secure job, and can prove to a lender that you have a solid financial head on your shoulders, you might find that it's easier to get a loan, even if you don't have a 20% deposit.
To see a snapshot of the current low-deposit home loans on offer on the Canstar database, you can use our free home loan comparison tool here.
First Home Loan
If you only have enough for a 5% home deposit, the First Home Loan, supported by Kainga Ora, could help you to get a foot in the door. A First Home Loan allows first home buyers to put down a 5% deposit. Just keep in mind, there is a cap on the amount you can borrow, as well as the amount you can earn, so take a look at the eligibility requirements here. Although Kainga Ora underwrites the First Home Loan, it's actually issued by selected home loan lenders. So, make sure you check whether lenders offer it and whether you meet their criteria. 
Here are the key criteria for First Home Loan eligibility:
Income cap: You can have a maximum yearly income of up to $85,000 (before tax) for one person. Or a combined maximum yearly income of $130,000 (before tax) for two or more people.
Minimum deposit: You will need a minimum 5% of the purchase price of the house you want to buy.
House price cap: The price of the house you are buying with a First Home Loan must be less than the regional house price cap.
First home buyer: You must be a first home buyer or a previous home owner in a similar financial position to a typical first home buyer.
Housing association support 
Housing associations such as the New Zealand Housing Foundation allow you to buy part of a house but live in the whole dwelling. Similar to owning the house outright, the deal is rent-free. You organise your mortgage with a standard home loan lender with support from the Housing Foundation. Ownership is shared with the association until you have the money to buy the whole house. This system offers some flexibility because you can increase your percentage of ownership whenever it suits. And, if you need to break from the deal, you can sell your share in the house. Better yet, there is no fee on the share that the housing association owns. The Housing Foundation support arrangement is a great way to own equity if you don't have the money to buy an entire home. 
Don't know where to start in picking a home loan lender? Use our free rate comparison tools, below: 
KiwiSaver first home withdrawal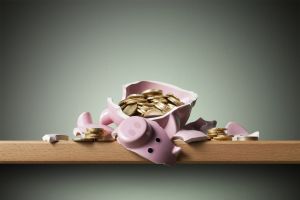 If you're putting KiwiSaver funds towards buying a house, you still need a deposit of 20%. But the good news is that you are allowed to withdraw your own savings, employer contributions and government contributions (formerly known as member tax credits).
If you meet the criteria, first home buyers can also access a HomeStart grant. Here's how the grant works and the eligibility criteria: 
If you're purchasing an existing home, the HomeStart grant can give you between $3000 and $5000. Each thousand represents a year of contributing, so you have to have been a contributor for at least three years.

If you're building or buying a new house, then the HomeStart grant doubles to between $6000 and $10,000.  
Be mindful of the housing price caps and incomes caps, though. You must earn less than $85,000 a year as an individual, or under $130,000 a year as a couple, to be eligible for a HomeStart grant.
Bank of Mum and Dad
In the past, there was a stigma attached to calling on the Bank of Mum and Dad. But, in today's economic climate, it's definitely become a more widely accepted way of financing a home. If you're lucky enough to have parents who are in a position to help you with a deposit, it's an opportunity hard to pass up.
Just be aware that many banks will still require evidence that you have saved at least some of the deposit yourself. This is because if you've not been able to save anything towards a deposit, lenders will be concerned about your ability to meet your mortgage repayments.
Mortgage brokers
Mortgage brokers know how the home loan system works and which banks are willing to approve low-deposit home loans. They might even be able to give you tips on how to get around the rules concerning saving a deposit. What's more, they can also plead your case. Just remember that there is no such thing as a free lunch. Brokers act on behalf of lenders, so they may only show you products from a small number of providers. This means you may not get a fair idea of the range of products available.
If you want to compare home loan products, you have come to the right place. Canstar researches, rates and compares home loan products, to give you a snapshot of what's happening in the market.
Compare home loans with Canstar
The final word on low-deposit mortgages
Finally, beware of what you wish for. If you borrow more than 80% of the value of a home, you could be subject to a hidden cost called a low equity premium (AKA lenders' mortgage insurance or mortgage indemnity insurance). If you can persevere and keep saving, it may be worth it to avoid this extra fee. 
Enjoy reading this article?
You can like us on Facebook and get social, or sign up to receive more news like this straight to your inbox.
By subscribing you agree to the Canstar Privacy Policy