ASB Home Loans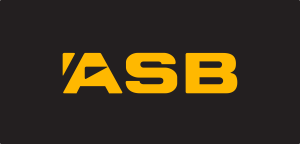 ASB is a New Zealand-based bank, which provides home loans, personal loans, credit cards, accounts, insurance and investments. 
Loan options: What ASB home loans offer
To get detailed information and compare ASB home loan products, check out Canstar's latest Star Ratings for their products.
Variable home loan features to look for
What types of home loans does ASB offer?
The three main types of home loan offered by ASB are:
Fixed interest: A fixed interest rate for up to five years, with fixed repayments
Variable interest: An interest rate that goes up and down with the market
Revolving credit: A home loan that lets you borrow more money against your home loan (within limits), as well as make extra repayments
Both loans have the options of taking payment holidays, going interest-free, or with a variable loan, switching to a fixed-interest loan at any time. For more information on different types of home loans, check out the following articles:
Find out about how different types of home loans work here. See our comparison tables for details of ASB home loans:
ASB Bank - Residential Fixed
Canstar Research
Award:
5 Star Rating Home Loans