What is lenders' mortgage insurance, how does it work, and who has to pay it? Canstar explains all you need to know about LMI and how it can help you get into a first home sooner.
Despite skyrocketing house prices and strict new lending requirements, first home buyers are still active in the housing market. According to new data from Corelogic, first home buyers still comprise 24% of the property market. That's only slightly down from 26% at the end of last year, and still up on 10-year average figures of around 20%.
However, saving a 20% home deposit, even with KiwiSaver funds, remains a Herculean task. But if you're finding saving a large deposit difficult, don't despair. Thanks to lenders' mortgage insurance (LMI), you don't necessarily need a 20% deposit to buy a home.
---
In this article:
---
What is lenders' mortgage insurance?
LMI is an insurance policy that protects the lender from financial loss in the event that the borrower can't keep up their home repayments. Although the term LMI is often used, especially in conjunction with Housing New Zealand's First Home Loan Scheme, it's also often referred to as a low equity premium (LEP) or low equity margin (LEM).
Don't confuse LMI with mortgage protection insurance, which is an optional type of income protection insurance. Mortgage repayment protection insurance provides personal cover for your mortgage repayments if you become sick or disabled, die or lose your job. LMI is a policy that covers your lender. It's their policy, you just pay the premiums!
And lenders' mortgage insurance is not optional. If you are a high loan-to-value borrower, you will have to pay it as part of your mortgage.
The cost of the LMI/LEP is charged as either extra interest, or an additional one-off charge, on top of your mortgage. Depending on the size of your deposit and your lender, it can range from an extra 0.25% to 1.5% per annum, or a 2% premium on the amount of your loan.
If you load the premium onto your mortgage, you will pay interest on the premium for the life of your loan. On a $500,000 loan, the LMI one-off payment could range from $1250 to $10,000 extra on the size of your loan.
However, if the LMI is charged as extra interest, you only pay the additional rate while your equity in your home remains below the LMI threshold. As your equity grows, you can apply for the LMI to be reduced and, ultimately, dropped.
When is lenders' mortgage insurance required?
Generally, a lender will require you to pay LMI if your home loan deposit is less than 20% of the total value of the property. A graded system applies. The bigger your deposit, the less you pay. The scale covers a range of deposits, from 5% up to the usual 20% deposit mark.
If you haven't got a 20% deposit, your lender might also charge you a higher interest rate on top of the LMI, hitting you twice. Therefore, it's worth doing your homework and assessing all your options.
Always shop around for the best deals in the market – Canstar's home loan comparison tables are a great tool. And, if you don't have a big enough deposit saved, consider postponing your home-buying aspirations. Making a few extra sacrifices now to bolster your deposit could save you thousands of dollars further down the track.
Compare Home Loans for first home buyers with Canstar
What does lenders' mortgage insurance cover?
It's important to note that LMI is there to protect your mortgage lender. It's not there to cover you. If you default on your home loan, and your home is sold for an amount less than the loan balance outstanding, your lender is able to make a claim with the LMI provider for the money it's lost.
But this doesn't mean that your debt is absolved. It's important to note that you'll still owe the shortfall debt amount, and you may have to repay that money to the insurer, rather than your original lender.

Lenders' mortgage insurance: the costs
For those with less than a 20% deposit, four of the big banks charge annual extra interest charges on top of their standard rates. (All figures correct as of 15/02/2022):

Standard fixed 1-year rate: 3.65% p.a.
Low Equity Premium:
80.01% – 85% LVR: 0.35% of loan amount p.a.
85.01% – 90% LVR: 0.75% p.a.
90.01% – 95% LVR: 1% p.a.
Over 95.01% LVR: 1.15% p.a.
---

Standard fixed 1-year rate: 3.65% p.a.
Low Equity Premium:
80.01% – 85% LVR: 0.3% of loan amount p.a.
85.01% – 90% LVR: 0.75% p.a.
90.01% – 95% LVR: 1.3% p.a.
Over 95.01% LVR: 1.5% p.a.
---

Standard fixed 1-year rate: 3.69% p.a.
Low Equity Premium:
---

Standard fixed 1-year rate: 3.65% p.a.
Low Equity Premium:
0.25% – 1.5% p.a. depending on size of deposit
---
Low equity premium

However, over at the ANZ, they use a low equity premium instead, which is charged as a one-off fee that can be added onto your loan. As you can see below, those with less than a 10% deposit have to pay substantially more for their mortgage.
Standard fixed 1-year rate: 4.45% p.a.
Low Equity Premium:
80.01% – 85% LVR: 0.25% of loan amount
85.01% – 90% LVR: 0.75%
Over 90.01% LVR: 2%
---
Cheapest Home Loan Rates for First Home Buyers
On the lookout for the cheapest FHB loan? The table below displays some of the 2-year fixed-rate home loans on our database (some may have links to lenders' websites) that are available for first home buyers. This table is sorted by Star Rating (highest to lowest), followed by company name (alphabetical). Products shown are principal and interest home loans available for a loan amount of $500K in Auckland. Before committing to a particular home loan product, check upfront with your lender and read the applicable loan documentation to confirm whether the terms of the loan meet your needs and repayment capacity. Use Canstar's home loan selector to view a wider range of home loan products. Canstar may earn a fee for referrals.

Compare Cheapest Home Loan Rates for First Home Buyers
---
LMI and the First Home Loan
A First Home Loan is a special home loan for first home buyers, which only requires a 5% deposit. First Home Loans are underwritten by Housing New Zealand (a government corporation) and are issued by several lenders.
They include: Westpac, TSB, Kiwibank, The Co-operative Bank, and the SBS Bank. Because of the low deposit, you're required to pay an LMI levy of 1% of your mortgage amount, which can be rolled into the loan.
How to avoid lenders' mortgage insurance
Is it possible to buy a house without paying LMI? Absolutely! You could:
Grow your deposit – there's one simple way to avoid LMI, and that's to save a 20% deposit. If saving is proving tough, consider setting your sights on a more affordable home, or apartment.
Ask your parents for cash – if you're lucky enough to have willing parents with deep enough pockets, you could consider asking them for help with your deposit, or to co-purchase the home with you. For more on the pitfalls of parental assistance, check out our story: Buying A First Home? The Bank of Mum and Dad Can Help!
Ask family to act as a guarantor – if parents or relatives have enough equity in a property, they can use that as security to help you obtain a mortgage, by making up a percentage of your deposit.
Not all bad news
Yes, if you've less than a 20% deposit, it's likely you'll have to pay more for your mortgage, but it isn't all bad news. Due to the way that LMI is calculated, as you pay off your loan and, hopefully, your property rises in value, your LMI should diminish as your equity in your home rises.
To ensure that you're not out of pocket, you'll need to keep a close eye on house prices in your area and the size of your debt. Banks won't actively revise the LMI that you're paying, unless you contact them and ask for a re-evaluation of the price of your home and your equity in it.
Ultimately, it pays to shop around. If you've a stable income and a good savings history, you could be able to negotiate a great deal even without a 20% deposit.
So make sure you do plenty of research before making a purchase decision. And that involves taking time to compare the different home loans available to you, which Canstar can help you with. Our comparison tables are easy-to-use tools that feature the best and most competitive deals in the market. Our expert research team awards the best our expert 5-Star ratings. To read more about our 5-Star home loan awards click here, or to compare rates using our free mortgage comparison tool hit this button:
Compare home loan rates for free with Canstar!
---
About the author of this page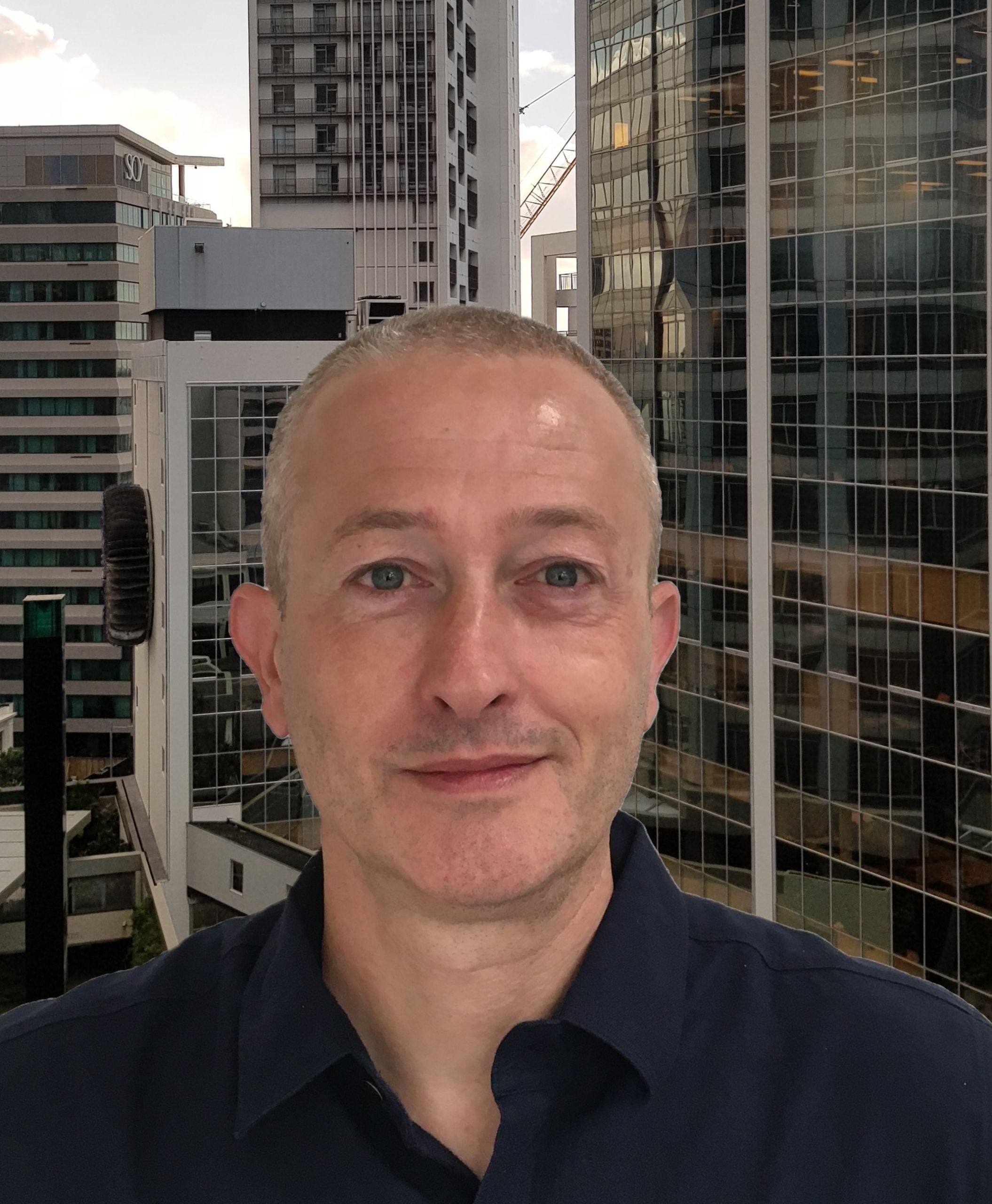 This report was written by Canstar's Editor, Bruce Pitchers. Bruce began his career writing about pop culture, and spent a decade in sports journalism. More recently, he's applied his editing and writing skills to the world of finance and property. Prior to Canstar, he worked as a freelancer, including for The Australian Financial Review, the NZ Financial Markets Authority, and for real estate companies on both sides of the Tasman.
---
Enjoy reading this article?
You can like us on Facebook and get social, or sign up to receive more news like this straight to your inbox.
By subscribing you agree to the Canstar Privacy Policy