So you've done the maths, scraped every last dollar together and have all the money you need for any house buying costs. Or have you?
If this is your first rodeo and you're new to the house buying game, you can be forgiven for thinking the only costs involved are the deposit and the mortgage. Unfortunately, there are some hidden costs of buying a house which will catch you off-guard if you don't study up. Comparing loans available to First Home Buyers is an essential part of the process – but get your pen and paper ready because there is a lot more to add to your house buying checklist.
First there's the cash for the building report, then the cost of obtaining a Land Information Memorandum (LIM) from the local council, followed by even more costs to get a registered valuation, and pay for the lawyers' fees, which can all cost hundreds of dollars each.
What is a building report and do I really need one?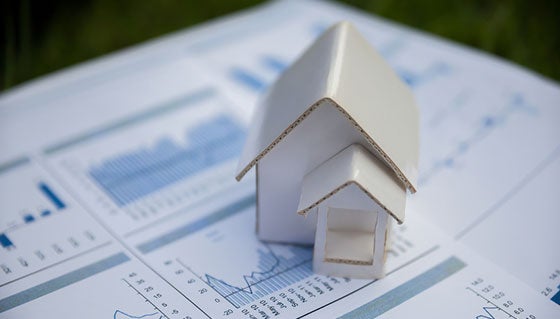 A building report is your saviour against buying a lemon and it's a non-negotiable cost in the house selection process. The last thing you want to do is pour your hard-earned cash into a house with hidden defects. The Real Estate Agents Authority (REAA) recommends that buyers pay for a property inspector. A qualified inspector will be able to tell you about the condition of the property. While it is an extra cost to factor in when buying a property, it could save you a lot of money down the track if it prevents you from buying a leaky home, for example. REAA recommends you find an inspector and/or engineer early in the process, so you can arrange an inspection when you find a property that you want to buy.  The authority also advises that house buyers choose a property inspector who has professional indemnity insurance and carries out work according to the New Zealand Property Inspection Standards. These standards set out requirements for all pre-purchase property inspections.
You can look for property inspectors on buildingsurveyors.co.nz or boinz.org.nz. You may also want to pay for an engineer to decide how much you are willing to pay for a property. You can find an engineer on the website ipenz.nz.
Related articles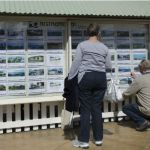 Confessions of a coffee-loving first home buyer
What to look out for in NZ property in 2018 
What is a LIM and do I need to buy one?
And it's not just a building inspector you'll need to pay for a report from. Local councils present what is called a Land Information Memorandum (LIM) for your property – a record of information on the property. A LIM includes standard information such as rates details and building consents. It may contain details about risks such as erosion, contamination, or flooding. It can alert you to illegal works on the house, drainage and landslip risks, or the fact that it might leak. You can order a LIM through the local council or through a lawyer.
Buyer beware: The real estate agent might provide a LIM report to ptential buyers. Keep in mind that the agent is working on behalf of the vendor, so it's a good idea to obtain your own copy. Also, remember to check how up to date the LIM provided is, the Real Estate Agents Authority Advises. If the LIM is not current, you may not be able to rely on it in court proceedings if you (or your lawyer) did not obtain it yourself.
Canstar's guides for first home buyers
How could paying for a lawyer help in the house-buying process?
Paying for a lawyer can help you in the house-buying process because lawyers are skilled at finding fish hooks in the contract and the title to the property. However, sometimes mortgage lenders will pay the lawyers' fees.
Before signing a sale or mortgage agreement, make sure a lawyer casts their eagle eye over it. Lawyers also handle the 'conveyancing' or transfer after you have bought a house. Lawyers' fees do vary, so do your research.
Another hidden cost of buying a house is coughing up dough for a house valuation. Real estate agents are known for charming sellers into believing their house is worth more than it is. It's sensible for house buyers to get independent valuations.
Other costs associated with buying a house:
Lenders mortgage insurance (LMI): home buyers with deposits of less than 20% often have to pay LMI premiums, which are usually added to the loan.
Appliances: unless they're listed in the sale, buyers may need to buy new appliances such as washing machines and driers when they move in.
Rates: as well as the mortgage, buyers need to budget for water and council rates.
Utility connection fees: there will however be connection fees for all of the utilities.
Moving expenses: it costs money to hire a van or use removal companies.
Repairs and maintenance: as a rule of thumb, putting aside the equivalent of 10% of your mortgage payments should be enough to cover most eventualities.
Home insurance: mortgage lenders make it compulsory for homeowners to take out house insurance. Lenders also encourage homebuyers to have mortgage protection insurance, which covers mortgage payments if you are made redundant or cannot work due to illness or accident.
Costs associated with buying a house – after you've signed
Once you have settled on a home and been given the all-clear from building reports and lawyers, you'll need to prepare yourself for the costs of moving in to your property. It pays to do some budgeting for the move-in costs.
Move-in Costs Include:
Moving services or truck hire
Connection fees for phone, power or internet
Any renovations or fixes we need to do straight away
Advertising for flatmates/tenants
When it comes to buying a house, it's important to go in eyes wide open about any related costs and to uncover any hidden costs of buying a home – before you're in too deep.
However, as long as you're prepared, there's no reason why you can't also get excited about the house process. After all, this is a step to owning a space of your very own, a space where no one can tell you to stop painting every wall red (except maybe a partner, of course). Canstar has plenty more guides for First Home Buyers to simplify the house buying process, so be sure to check them out to help you along the way.
Compare First Home Buyer Loans with Canstar
Enjoy reading this article?
Sign up to receive more news like this straight to your inbox.
By subscribing you agree to the Canstar Privacy Policy