It's an interesting time in the New Zealand home loan market.
The Reserve Bank of New Zealand (RBNZ) has said it is seriously considering pulling back on the minimum 20% deposit requirement for owner occupiers. And, at the same time, home loan providers appear to be in a "race to the bottom" with rates dropping to below 4%, in some cases.
On 10 November, ANZ announced its "lowest home lending interest rates on record", at 3.95% for a fixed one-year term.
ASB and Westpac followed suit and matched the rate. And then BNZ chimed in with a 3.99% for a fixed-term two-year rate.
Compare home loan rates with Canstar
Major banks are battling for your business and are cutting their interest rates
You might be scratching your head as to why the mortgage battle is heating up among lenders – especially when RBNZ has kept the Official Cash Rate at 1.75% – with no sign of moving it anytime soon. As Stuff.co.nz reporter, Susan Edmunds explains in a 15 November report, there are a few reasons for the latest "mortgage wars".
Here's a quick recap: 
Funding costs have dropped. This means, at the moment, providers are able to borrow the money – that they then lend out to customers – at a cheaper rate.
The weather is not the only thing heating up. Spring is traditionally a popular time for house buyers, when houses look at their best. This means lenders are in fierce competition for your business.
What do the home loan interest rate cuts mean for Kiwi house buyers?

You might be looking at these home loan rate cuts and wondering how you can get a slice of the savings action. Being proactive is good and comparing the home loan market  is a significant part of the preparation. But before you rehearse scenarios of how to break up with your bank, there are some important things to consider.
Looking for your first home? Check out our first home buyer guides: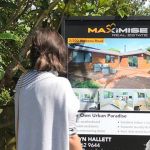 What I learned as a first home buyer 
Confessions of a coffee-loving first home buyer 
1. It might be more expensive than you think to exit a contract
You might put yourself at risk of what's known as an "early exit fee" if you try to end your contract too early.  This fee is is for your lender to recover the loss it suffers when you switch to a different home loan provider, or repay your loan in full on your own. This "loss" is essentially all the interest that you would have paid to them over the scheduled life of your loan. Take a very close look at the fine print of your home loan contract before making any hasty decisions.
Compare home loan rates with Canstar
2. Have you tried to renegotiate your current rate?
Anyone who currently has a home loan – or is doing their research before getting one – knows their mortgage is big business to their provider. And lenders certainly don't want to lose your custom if they can help it. With providers fighting to get your attention, you could just have the upper hand in negotiations. Canstar has many guides on how to put your best foot forward in home loan rate negotiations.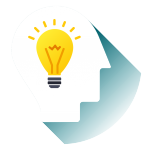 Top tip:
Do your homework! Check canstar.co.nz to compare home loan rates , so you can show your lender you know what you're talking about. It will also help you work out whether you are getting offered a good rate or not.
3. How much equity do you have in your home?
If you're a homeowner and you have less than 20% equity in the property  – you might have paid less than a 20% deposit and not yet paid enough off the mortgage to own a 20% share of the home – then you might also be up for Lender's Mortgage Insurance (LMI) This could make the cost of a switch to another provider all too expensive. Your new potential lender will be able to tell you if LMI would apply.
Since this article has been written, RBNZ has announced it is easing the LVR rules, as of 1 January 2019. You can read more on that, here: 
Want more finance tips?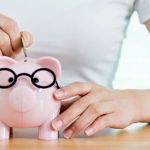 Sign up for free to receive more news and guides, straight to your inbox.
By subscribing you agree to the Canstar Privacy Policy.