A skiing chalet, a home on the beach, a log cabin overlooking a fly-fishing river … it's easy to see the attraction of having a holiday house or Kiwi bach to escape to.
Owning your own piece of personal paradise can seem like a great idea, especially when you're on holiday. But before you take any further action, stop and think with your head instead of your heart. Holiday homes are terrific if, and only if, it fits in with your financial situation and long-term goals. And that mean you have a good few years of budgeting ahead of you.
Won't holiday homes mean cheap holidays for me?
Having affordable holidays in your second home might seem appealing, but there is a lot more to think about. Typically, people they'll use the holiday home for cheap getaways three or four weeks of the year, and for the rest of the time, it'll be a rental property. Unless you're a billionaire, it's important to look at the hard realities of owning holiday homes, both in terms of what the investment might cost and what the lifestyle benefits (and restrictions) might be.
Compare Home Loan Interest Rates
Weigh up the pros & cons of buying holiday homes:
Possible benefits of a holiday home:
You can get away for a family holiday to your ideal spot whenever you feel like it.
You can leave holiday toys there, along with household items that you will want, saving unnecessary packing up every time.
No more paying holiday rental loadings in school holidays, meaning cheap holidays for you.
You can take your friends on holidays with you.
Your extended family and friends can stay there rent-free whenever they want.
You can rent it out when it's not being used by you and your friends.
Rental income will hopefully offset maintenance costs, loan costs and council costs.
Hopefully, the property will appreciate in value.
There are tax advantages for you.
It would make a perfect retirement location down the track…
Possible disadvantages of a holiday home:
Your idea of the perfect getaway location may not be in sync with other holidaymakers, meaning it could be difficult to rent.
To maximise rental yield, you may have to avoid using the place during peak holiday times. This may impact on your kids during set school holiday periods.
Like any investment, there is the risk that the property may not increase in value sufficiently to offset the costs. You may have to wait for a decent return on your investment.
You will have to factor in management and cleaning fees to your investment, not to mention council costs, maintenance and improvements.
There will be other ongoing costs to rent out your property, such as providing linen, replacing broken chattels. You'll also have to organise garden and lawn-mowing to keep the property at a marketable standard.
Dare I say it?  You may get bored going to the same place year in year out, let alone wanting to retire there down the track!
Buying holiday homes – what else is there to consider?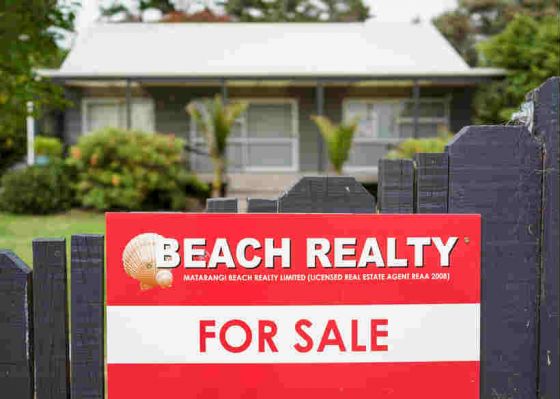 When considering buying a holiday home it's crucial to decide what the property is for, what it will achieve and over what time frame.
If you believe you'll use the house for holidaying three or four weeks of the year, then rent it out for the rest of the time. Find out how long the holiday season lasts at your desired location. Then you will be able to determine if the planned rental income in this short window pays enough of the mortgage to make it worthwhile.
Is your property high-demand and therefore high-occupancy? The holiday house you love may not be the house someone wants to rent unless it has some marketable features (lots of rooms, sea views, close to ski fields etc).
Read More About Property Hints for 2016
Luxury holiday homes to put on your dream board
| | |
| --- | --- |
| House with a Pool |   |
| Island Villa |   |
| Log Cabin |   |
| Chalet in the Snow |   |
| Rural Escape |   |
How important is the location of my holiday home?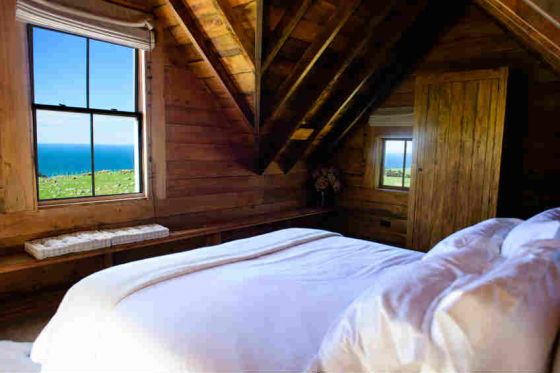 As with any property investment, location is everything if you are to reap any capital gains. Buying in the wrong place can be costly. Real estate experts tell us to be wary of glamour retirement areas or locations with a preponderance of older residents. Instead, you should look to buy in areas that have economic resilience. And then be prepared to keep your holiday home for a while – property, like all investments, tends to perform better over time. The longer you can keep it, the more likely it is to show a capital gain.
Finally, don't discount expert advice on the real tax implications of holiday homes, because tax benefits generally only accrue when the property is being genuinely rented out. A financial planner or accountant will also recommend the right way of going about the property purchase so you get maximum benefit from the mortgage in your individual case. This could be an interest-only loan or a fixed term loan.
When everything comes together and all the financial boxes are ticked, it's time to sit back on the deck, enjoy the serenity and drink a toast to your new holiday home. Congratulations.
Compare Home Loans with Canstar
Read More About Property Hints for 2016
Read Canstar's Coverage on Tax Rules