The Reserve Bank of New Zealand (RBNZ) is warning home loan borrowers to prepare for mortgage rates shooting up at a faster pace than they might have anticipated.
In its first  statement for the year, RBNZ has kept the Official Cash Rate (OCR) at 1.75%.
But in the media conference following the announcement, RBNZ acting governor Grant Spencer advised homeowners – and future homeowners – to plan ahead should mortgage rates "normalise" quickly.
Compare current home loan rates with Canstar
There is a risk that if interest rates go up that could put pressure on the housing market, Mr Spencer says.
Currently, New Zealand home loan rates are sitting relatively low and have not increased, despite many economists' earlier predictions of rate increases in 2017.
The normalising of interest rates has taken a lot longer than expected, but it will happen, he says. RBNZ is more nervous about this change happening quickly.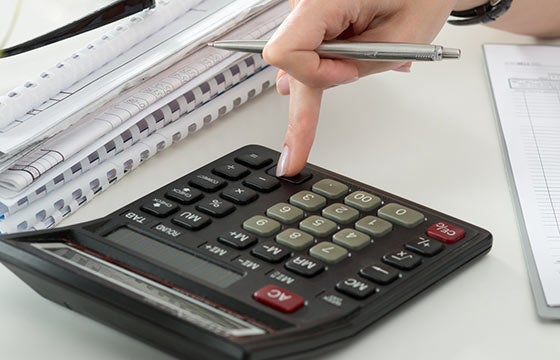 RBNZ suggests checking you can still afford repayments if home loan rates increase by 2%
Both borrowers and banks need to check that the "debt capacity is there," in the event of an increase, Mr Spencer says.
Mr Spencer advises that borrowers check to see whether they could afford to make repayments, should they increase by a "typical buffer" of about 2%.
Then the borrower can see whether they can absorb that and manage to service the debt, he says.
However, he says the debt-to-income ratio is no longer increasing and credit growth has slowed.
In terms of future updates for the OCR, Mr Spencer says there is a chance of an increase or a decrease, with risks on both sides.
While RBNZ says house price inflation has increased over the past few months, it says housing credit growth has continued to moderate.
However, RBNZ does not have any immediate plans to make further changes to the LVR rules.
The housing market is a "bit stronger than expected". RBNZ is not looking to "fine-tune" the housing market with that policy, Mr Spencer says.
Monetary policy will be accommodative for a considerable period due to numerous uncertainties, including flow-on effects from changes to US bonds, so New Zealand policy may need to be adjusted accordingly.
Compare current home loan rates with Canstar
Enjoy reading this article?
Sign up to receive more news like this straight to your inbox.
By subscribing you agree to the Canstar Privacy Policy