Co-author: Michelle Norton 
You've saved for years to pull together a house deposit – now when and how do you hand over the money? And where does it go?
When do I pay the home deposit?
In a standard property sale, the home deposit has to be paid when you exchange the signed copies of the sale contract with the seller ("vendor"), after your offer has been accepted. If you buy at auction, you will sign the contract and pay a deposit (usually 10%) on the spot. Once you have exchanged signed contracts and paid the deposit, the contract is legally binding but you do not technically own the property yet.
Here's what happens in a standard property sale in more detail. When you agree to buy a house, you sign one copy of the contract and the seller signs another copy – and then these are swapped so that you both sign both copies of the contract. The contracts can be swapped in person or through the post, and it is usually handled by your solicitor, conveyancer, or real estate agent.
It is standard practice in New Zealand that when the contracts are exchanged, the buyer must give the seller a 10% deposit, unless the contract has specified a different amount for the deposit.
Your home loan lender will also have specified an amount that you must have in the bank for use as a deposit, and this may be different to the amount your contract specifies you must pay the seller. So, your lender may require that you have 20% of the purchase price available as a deposit, even if you only have to pay the seller a 10% deposit.
Compare home loan rates and fees
How do you pay the deposit?
There are several methods available for paying a deposit when buying property in New Zealand:
| | |
| --- | --- |
| | Bank transfer from your transaction account or savings account |
| | Cheque |
| | Cash |
Note that "cash" can refer either to your money in the bank (a bank transfer) or actual notes and coins. While cash in a bank is accepted by all real estate agents, many real estate agents will not accept large amounts of cash in note form for a property deposit.
In the case of buying at auction, you should always check before the auction what payment methods are available for paying the deposit.
Settlement usually takes place 3-6 weeks after the contracts have been exchanged, although this can vary.
Compare home loan rates and fees
Looking for a home loan?
While performing your research, it's a great idea to take a look at what home loans are available in the market. See the table below for a snapshot of the current first home buyer loans available, for a loan amount of $350,000 in Auckland. Please note this table is sorted by current rate (lowest to highest), and features floating loans. If you're interested in comparing other home loans, you can use our comparison tables here.
Want more finance tips?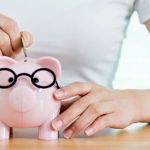 Sign up for free to receive more news and guides, straight to your inbox.
By subscribing you agree to the Canstar Privacy Policy