Co-author: Michelle Norton
The size of deposit you could save to buy your first home makes a big difference to the interest rate and the other costs you potentially pay on your home loan.
The deposit you save has much more impact than just timing your entry into the property market. Waiting to save a deposit of 20% or more achieves two possible wins:
The bank may give you a better interest rate because you represent a lower investment risk for them.
You can avoid paying Lender's Mortgage Insurance (LMI) because your loan-to-value ratio (LVR) is 80% or less.
So should you save up 20% of the purchase price before applying for a home loan, or should you dive in with the bare minimum 5% deposit, even if it means you pay thousands of dollars for Lender's Mortgage Insurance (LMI)?
First home buyers looking at current property prices in New Zealand's most popular cities can be left feeling they may never get in – even with property prices easing in Auckland. It's certainly frustrating to see your deposit savings "shrinking" as prices rise. Some property experts advise for this reason that you should stop renting and start paying interest with the absolute minimum deposit, even if you have to pay LMI to do so.
How big a deposit do I need to get a lower interest rate?
The deposit you can raise will impact the interest rate offered to you by the bank. The bigger your deposit, the more you can negotiate your own interest rate and choose the lender you really want – while other lenders do not negotiate at all.
Lender's Mortgage Insurance (LMI) is charged when your LVR (loan-to-value ratio) is more than 80%, meaning you have a deposit of less than 20%. Borrowers can usually get a loan with only a 5% to 10% deposit by paying LMI, but their LMI premiums will be quite expensive.How big a deposit do I need to avoid Lender's Mortgage Insurance?
You can typically add the cost of LMI premiums to your loan balance, but they're no small thing. It can cost thousands of dollars depending on the size of your loan. The smaller the deposit and the higher the loan, the more the LMI premiums will cost.
If you have a deposit of 20% or more saved, you can avoid the extra costs of LMI because you represent a lower risk of defaulting on your loan repayments to the bank.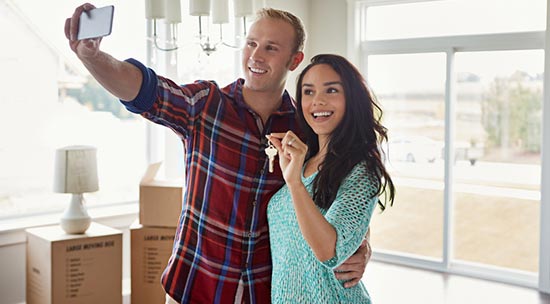 Compare home loan rates and fees
Other ways to avoid LMI
There are other ways to avoid paying LMI, such as having a family member as a security guarantor for your loan.
Whether you're well on your way to a 20% deposit or just scraping together a 5% deposit, we can help you find a loan with both the price and features to suit your needs as a first home buyer. You can compare home loans with this year's First Home Buyers Award and compare First Home Buyer home loans on our website.
Want more finance tips?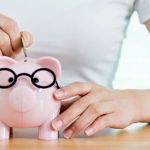 Sign up to receive more news like this straight to your inbox.
By subscribing you agree to the Canstar Privacy Policy