Co-author: Sam Bloom
Considering taking out a home loan? Here's a guide to how they work.
Taking out a mortgage is a fundamental part of life for many New Zealand households. Most of us can't afford the steep purchase price of a nice home up front, so we take out a large loan which we can then pay off over a long timeframe.
Home loans, also called mortgages, may be as common as the houses they're used to buy, but that doesn't stop banks from making them immensely complicated with various interest rates, LVRs and pre-approvals. How do home loans work, you ask? Well, wonder no longer.
Here at Canstar, we research and rate 58 loans from 10 providers across New Zealand to help you compare home loans to find an outstanding-value loan to suit your needs – so we know a thing or two about them! We've compiled this handy guide to help you understand everything about home loans – the concepts and terminology, the process of taking one out, and how to get the best deal you possibly can.
What is a home loan?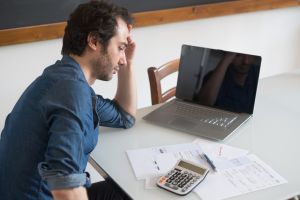 A home loan, or mortgage, is a loan advanced to you by a lender in order for you to buy a property. The home loan is secured against your property so, if you can't continue to pay the loan, your lender may require you to sell the property to settle the debt.
Typically, a home loan will be over a 25 or 30-year loan term, with regular repayment amounts that you pay weekly, fortnightly or monthly to pay off the loan over the contracted term.
Canstar currently researches, rates and compares 58 home loans, to provide home buyers with the confidence to compare mortgages and find the best product.
Compare home loans with Canstar
What do home loans cost?

This is a question that we are often asked at Canstar, however, it is a question that is impossible to answer definitively as it will depend on the size of your home loan, the term of your loan, the interest rate, the fees, whether you make any additional home loan repayments and how your interest rate fluctuates over time.
Interest rates
Home loan interest rates can vary significantly between home loan providers. Due to mortgages being very long-term loans, even small differences in interest rates can make a big difference to the total amount you will pay – so it's important to negotiate a low-interest rate.
The interest rate is just the base rate of interest at which your bank will charge you. Your bank will multiply this percentage by your remaining home loan principal to determine how much you'll need to pay in pure interest costs each month. Home loan interest rates can be either fixed or floating.
Fees
There are many home loan fees you should know about before buying – some lenders can charge more than others. Some of the more common home loan fees are:
Account-keeping fee: An account-keeping fee is a fee charged by lenders (usually monthly) to help cover the administration cost of maintaining the loan. It may be called a "service fee". Some lenders charge an account-keeping fee instead of an annual fee. If you have an offset account on your loan, there may be an account-keeping fee charged on this account.
Annual fee: Some lenders charge an annual fee rather than an ongoing account-keeping fee on certain mortgages. These may be a "package loan" where a number of deposit and credit accounts are "packaged" up with your home loan under one administrative cost.
Redraw fees: If your home loan has a redraw facility (an agreement whereby you are able to redraw some or all of any home loan payments in advance) there may be a fee associated with doing so.
Other ad-hoc fees may include a loan application fee and a valuation fee at the time of property purchase, a late payment fee if you miss a loan repayment and a discharge fee if you pay your home loan off early.
You should ask your lender to detail all fees that may apply to your home loan.
There are several other types of fee out there, which vary depending on which provider you choose.
Compare home loans with Canstar
Types of home loans

There are a number of different types of home loans in New Zealand. Here are the home loans most commonly asked about:
Fixed rate home loans
Floating rate home loans
Split home loans
Interest-only home loans
Line of credit home loans
Fixed rate home loan
A fixed rate loan simply means that the interest rate is "fixed" for a certain amount of time – commonly between 1 year to 5 years.
The main advantage of a fixed rate loan is that it gives you certainty of repayments over the fixed term. The interest rate is guaranteed not to go up (or down) over the fixed period, so you know exactly how much you'll be repaying each month and can budget accordingly.
The main disadvantage of a fixed rate loan is the inflexibility. Generally, large additional payments cannot be made, and you may face a break fee if you decide to refinance your loan or sell the property before the end of the fixed term. With that said, the fixed rates on home loans in New Zealand are historically low at present.
Floating rate home loan
A floating rate loan means that the interest rate will rise and fall with the market over the period of your home loan. This may be in response to movements in the official cash rate or may simply be a business decision by your financial institution.
The main advantage of a floating rate loan is flexibility. While you must meet your minimum monthly repayment, you can usually pay more if you want to. There is also no cost penalty if you decide to sell your property and move.
The main disadvantage of a floating rate loan is that your minimum repayment amount may rise or fall at any time. This makes it hard to plan and predict your repayments, which can be a real problem for those who are on a tight budget.
Split home loan
A split loan is simply a combination mortgage whereby part of your home loan is on a fixed rate and part is on a floating rate. A split loan can be a good middle ground between a floating rate and a fixed rate home loan, providing both the flexibility of the former and the security of the latter.
When contemplating a split home loan, your biggest consideration should be how long you intend to stay in the home. If the intention is to stay only for a short while, a variable loan is more flexible and doesn't entail "break fees". On the other hand, if the intention is to live in the home long-term, a fixed rate may offer the certainty of repayments the borrower is looking for.
Interest-only home loan
An interest-only home loan is one where only the interest is paid, rather than both the interest and the principal. This type of loan can be useful for investors who can claim the interest as a tax deduction, or buyers who only plan on holding onto the property for a few years before selling it.
Want more finance tips?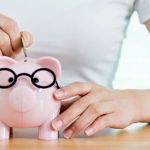 Sign up for free to receive more news and guides, straight to your inbox.
By subscribing you agree to the Canstar Privacy Policy
Interest-only home loans may not be a good idea for the average home buyer who is simply looking to pay less on their weekly repayments. The smaller the amount of loan principal that is repaid, the more overall interest you end up paying on your loan over the years. Generally, an interest-only home loan will have a short time frame (between 1 to 5 years) before it reverts to a principal and interest loan.
Line of credit home loan
A line of credit home loan is borrowed against the equity in your home. It gives you the ability and flexibility to access the loan at any time, up to the agreed limit, and to pay money into the loan at any time. It is not generally a loan set up to purchase a property, but rather set up against the equity in an existing property.
Compare home loans with Canstar
How do I take out a home loan?
The first thing you should consider before applying for a home loan is getting home loan pre-approval. This is essentially approval "in principle" for you to borrow up to a certain amount – your lender is officially saying that if you apply for a loan of that amount, you could be approved.
You might also look for home loan sign-up incentives which may offer you a discount on your loan – if only in the short-term. Don't choose the first home loan you see, or dive into the market blind.
If you're thinking about taking out a home loan, tick off this checklist before applying.
Compare home loans with Canstar
What are some tips for types of borrowers?
There are several reasons you might be looking to buy a property and take out a home loan. We've listed several of the most common types of buyer below, along with links to our articles detailing what you'll need to know before you take the plunge.
First home buyer
If you're buying your first home, it's a big step – the first time you've ever gone through the convoluted process of buying a property and taking out a mortgage. For a comprehensive range of tips when buying your first home, tick off this checklist of things to do before applying for a home loan or these steps to buying your dream home and take a look at these incentives and grants available for first home buyers.
Saving for a deposit
How much deposit do I need for a home loan?
When do you pay your deposit on a property?
What can count towards a first home deposit?
Applying for a loan
Choosing a home loan checklist
What type of home loan is right for first home buyers?
Home loan fees you should know about
Fixed vs floating: should you fix your home loan rate?
Insurance
How does Lenders' Mortgage Insurance work?
How to protect your home with mortgage protection insurance
Home builder

For many people, one of their dream goals in life is to build their own home. There is a huge appeal in constructing your own home – the whole floor plan, every detail, every construction material; all of it is up to you.
Some useful articles for those building a home: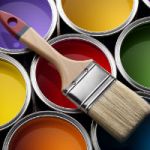 Design tips to brighten your rooms
Refinancer
Whether it's to renovate, to free up equity for investment or simply to move to a better-value home loan, there are many reasons for refinancing.
Some useful articles for those looking to refinance their home loan are below:
How much could you save on your home loan by shopping around?
Saving heaps on your home loan
What is a line of credit home loan?
Investor
Property is a tax-favoured form of investment in New Zealand, and it's popular!
Things are somewhat different if you're buying a property but not planning to live in it, so check out our articles below:
Pros and cons of buying an investment property
The low down on Capital Gains Tax in New Zealand
Tougher tax rules for property speculators
Upsizers
As the size of your household expands, the size of your house may need to expand as well. Should you renovate the place you're in, or sell and start again? Perhaps you could even keep the place you currently have, as an investment property, and buy somewhere else to live.
There are plenty of things to think about, and some useful articles for upsizers are below:
Furnished or unfurnished: how to sell a home?
Pros and Cons of Selling Your Home in Autumn
Selling your home? 10 ways to make a good impression
Simple ways to add value to your home
Compare home loans with Canstar
Want more finance tips?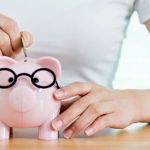 Sign up for free to receive more news and guides, straight to your inbox.
By subscribing you agree to the Canstar Privacy Policy