When it comes to home loans, everyone concentrates on finding a cheap home loan rate, but you should also remember to compare home loan fees and charges.
New Zealand's home loan interest rates are currently quite low, but this doesn't impact on home loan fees and charges. Those fees could add up to a few hundred dollars, so it's worth knowing how much your lender might charge you.
Here's a summary of the most common home loan fees to ask about.
Home loan early exit fees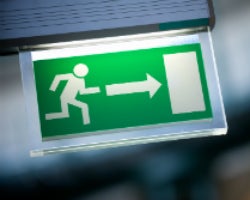 Also called "early termination", "deferred establishment", "deferred application" or "early discharge" fees. These may be charged if you pay out your home loan in full within a specified period (e.g. within the first 5 years). You won't know how much the early exit fee will cost until the credit provider tells you.
The law limits these fees to the recovery of a credit provider's loss caused by the early termination – but that can still be a lot of money. Generally, the more interest rates have come down since you took on the fixed rate loan, the higher the break fee will be.
In a home loan environment where interest rates are falling, you may find that breaking a fixed rate loan contract that was set at a higher interest rate than current fixed-term contracts could end up being quite expensive.
Home loan discharge fees
Also called "termination fees" or "settlement fees", home loan discharge fees may be charged when you pay out your mortgage in full.
Lenders Mortgage Insurance (LMI)
LMI is a type of insurance that credit providers take out to protect themselves from borrowers not being able to repay the loan. If your loan amount is more than 80% of the price of your home (for first home buyers) or the current value of your home (for those who are refinancing or buying a new home), you may have to pay LMI.
If you paid LMI on your current loan, find out if you have sufficient equity in your home to avoid paying LMI again when switching loans. If you switch loans within the first year or two, you may be able to get a refund of some of the LMI premium you paid on your current loan.
Home loan establishment fee / Home loan application fee

A home loan application fee is a once-off fee paid to the lender for setting up a home loan. The application fee can also be called an establishment fee, up-front fees, start-up fees, or set-up fees. If you are not charged an application fee or establishment fee, you may be charged higher ongoing fees.
Based on Canstar's research of more than 2,400 home loans, home loan application fees are as follows:
Home loan ongoing feesHome loan ongoing fees are charged every month or year for administering your loan. Some ongoing fees may only be payable in certain circumstances. For example, you might be charged a fee to use a redraw facility to withdraw any extra repayments you have already made towards your loan.On our database, the average annualised ongoing home loan fees are currently $93/year for owner occupiers with a variable home loan rate and $104/year for investors on a variable rate loan.Do be aware, though, that ongoing fees can be as high as $750/year (based on a $350,000 home loan). So definitely compare your options!
Property valuation fees
Late payment fee (also called default fee) (if you make a required repayment later than the due date)
Break fees (also called break costs) (if you switch loans during a fixed rate term)
Redraw fees (if you use a redraw facility)
Account-keeping fee for offset account (if you have an offset account attached to your loan)
If you'd like a monthly recap of money news and guides, here is something we've prepared earlier – an en enewsletter mailing list to give you just that! Follow the subscribe button, below: