Co-author: Michelle Norton
Should you hire a property manager or manage your investment property yourself? Canstar walks you through some of the advantages and disadvantages of hiring a property manager.
Owning and leasing a property can be a highly profitable venture, but renting out your investment can be challenging. Even the nicest of tenants invariably have demands, and attending to these requests, queries, and maintenance can be frustrating, stressful, and time consuming.
One way to eliminate these problems is to make use of a property manager.
Canstar explores the role of a property manager, how to find one, and the pros and cons of hiring a property manager versus doing it yourself.
What is a property manager?

A property manager is a third party that acts as an intermediary between you and your tenants. Depending on the extent of the contract you sign with the agent, they can be responsible for:
Finding new tenants when the property is unoccupied
Assessing prospective tenants' suitability and performing checks (e.g. obtaining references)
Collecting regular rental payments from tenants
Carrying out property inspections maintaining a condition report
Dealing with and looking after tenants – answering queries, booking tradespeople for repairs, and generally acting as a go-between for landlordsand tenants
Where do you find property managers?
When searching for a property manager, you would do well to look locally. In real estate, having a sound knowledge of the local area of your property is crucial, and a local property manager will do better in this area than one who isn't.
You can find a property manager by doing your own independent research, such as through real estate websites.
As long as you have 20-30 minutes of free time and an internet connection, then finding a property manager to suit your needs is easy.
Pros and cons of property managers
Before enlisting a property manager, you need to weigh up whether it is the best option for you.
Canstar has compiled a list of the pros and cons of property management into the table below.
Pros
Cons

A property manager will save you a lot of time and effort involved in managing your property.
They can access a pool of potential tenants and find some for you more quickly. They can also access the financial and rental histories of tenants.
They can have an extensive knowledge of the local area.
They can have a wealth of knowledge and expertise at their fingertips, and can offer advice on who to contact in the event of maintenance problems.
They aren't emotionally attached to the property, and can make more balanced decisions.

You can save money by not paying property management fee
Property managers manage more than just your property; they may not place a high priority on yours.
You may end up with an inexperienced property manager who isn't skilled enough to meet your expectations.
Hiring a property manager vs DIY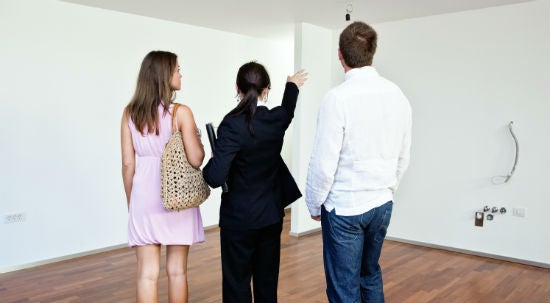 The advantages of managing your property yourself are the same as the cons of hiring a property manager; you can save money on fees, you can make changes on your own time, and you won't have to take a chance on getting someone who isn't as experienced dealing with tenants. By DIY, you can more closely manage the property to your standards and keep a closer eye on its condition.
Of course, there is a middle ground to find a good balance between managing your property yourself and letting a professional do it. For example, you could use an agent to find the tenants and handle the bond details, but then handle the ongoing management of the property yourself.
Enjoy reading this article?
Sign up to receive more news like this straight to your inbox.
By subscribing you agree to the Canstar Privacy Policy
[/bs_well]