Co-author: Michelle Norton
What you can use, besides your savings, to secure a deposit on a house.
When it comes to getting a deposit together for that first home, it makes good financial sense to aim for an 80% or lower LVR (loan to value ratio). Why? Because it can save you thousands over the life of a typical home loan; that includes avoiding the cost of Lender's Mortgage Insurance.
If you can't quite manage to amass a 20% deposit from your savings, there are other strategies you can consider.
Try our Home Loan for First Home Buyers selector to see what's available out there.
Here are three things you can use for a deposit:
1. KiwiSaver HomeStart grant & other first home buyer assistance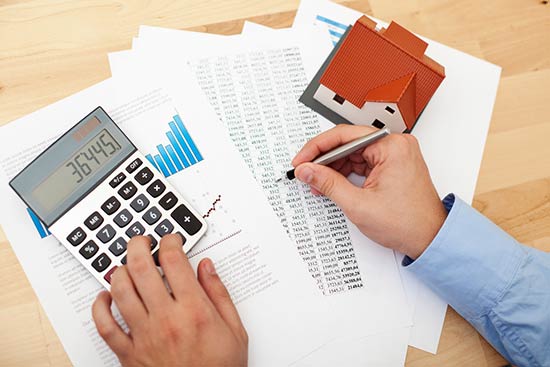 KiwiSaver HomeStart Grant: First Home Buyers may qualify for a Housing New Zealand HomeStart Grant if they have been regularly contributing to KiwiSaver for at least three years. The grant provides from $3,000 to $5,000 per person ($6,000 to $10,000 for a couple) to buy an existing home, and $6,000 to $10,000 per person ($12,000 to $20,000 for a couple) to buy a new home or land to build a new home.
If you are purchasing an existing/older home, the HomeStart grant is $1,000 for each year of contribution to the scheme:
3 years of contributing = $3,000 (the minimum you can get)
4 years of contributing = $4,000
5 years of contributing = $5,000 (the maximum you can get).
If you are purchasing a new home, a property bought off the plans, or land to build a new home, the Homestart Grant is $2000 for each year of contribution to the scheme. A home which received its building code compliance certificate fewer than six months before Housing New Zealand receives a KiwiSaver HomeStart grant application is considered a new home. Homestart Grant is broken down as:
3 years of contributing = $6,000
(the minimum you can get)
4 years of contributing = $8,000
5 years of contributing = $10,000
(the maximum you can get)If you are purchasing land to build a new home on, there is a maximum amount the combined land and new home can cost. There are other eligibility criteria to meet.
This Grant replaced the First Home Deposit Subsidy on 1 April 2015. Read more about the KiwiSaver HomeStart Grant on the Housing New Zealand website.
Other schemes available to first home buyers include various Government grants and subsidies. The government's Welcome Home Loan, for example, allows qualifying first time home buyers to buy property without a deposit. Despite its name, the Welcome Home Loan isn't a loan or mortgage, but a guarantee from the government that allows first home buyers to borrow up to $200,000 with no deposit or $350,000 with a 15% deposit. Three or more friends or whÄnau members can team up together to buy a home. There are of course conditions, which can be found at the Welcome Home Loan website.
2. Using a guarantor
A guarantor is someone that is willing to take on the responsibility of paying off a loan if you're ever unable to meet the repayments. If you're lucky enough to know people that trust you enough to let you use them as security for a home loan, they can be your guarantor. Typically, these people are the borrower's parents, as some banks only allow family members to act as guarantor.
Having a guarantor means you don't have to pay lenders mortgage insurance. It also means you can borrow up to 100% of the property price.
If your guarantor is especially generous, many lenders will even allow them to provide the deposit themselves. Read more about some pros and cons of parents going guarantor.
3. Using a financial gift as a deposit

Some parents like to give their children money for a deposit as a gift. Many lenders allow this, however, certain conditions usually apply, such as keeping the gift money in an account for a set period of time. The lender might also require a written statutory declaration stating that the money is a gift.
Enjoy reading this article?
Sign up to receive more news like this straight to your inbox.
By subscribing you agree to the Canstar Privacy Policy