Canstar has researched, compared and rated 63 products across 10 providers. In 2018, Canstar has launched a new award, Bank of the Year – Home Loans, to recognise a provider excelling in cost as well as features across both fixed rate and floating rate home loans. ASB has won the inaugural award.
Read Canstar's full home loans award report
Canstar catches up with Vince Clark, ASB's head of product portfolio management, to find out more about what is happening in the home loan space, as well as what you need to know to get a home loan to suit your individual needs.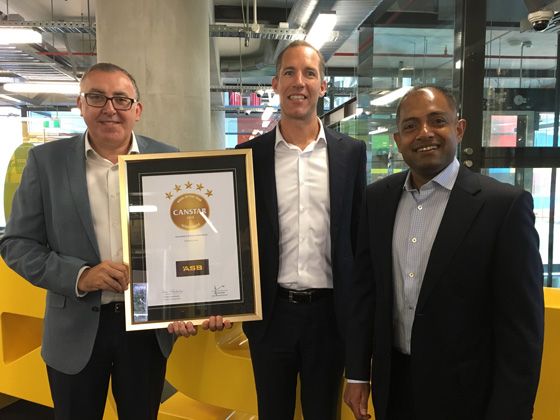 Vince Clark head of product portfolio management, Glen Martin general manager retail product, and Canstar NZ general manager Jose George 

What do borrowers need to consider when choosing a home loan that works for them?

Home buyers need to consider the structure of their borrowing as well as what else the bank can offer them to help manage their lending.
When considering the structure of a home loan buyers need to consider:
If they want flexibility to make extra payments.
If they want to make regular repayments for a set period of time, which makes it easier to budget if they have a regular income.
Whether they might need access to additional funds, or to draw down on the loan.
Whether they want to reduce their loan costs by combining their income and home loan balance into the same account. This is particularly useful for customers who have irregular income and/or are disciplined with managing their finances.
ASB has tools to help customers find the best solution for their needs.
Another helpful tool for customers ASB has is Home Central. ASB Home Central helps customers manage their home loan by providing them a visual display of how their home loan is tracking. This award-winning tool illustrates how changes made to a home loan, such as increasing mortgage repayments, can make a significant impact to the cost and duration of the loan.
Has ASB seen an increase in lower deposit borrowers since the Reserve Bank increased the proportion of loans lenders can write in the less than 80% LVR space?

ASB has serviced the needs of lower deposit customers since the Reserve Bank of New Zealand's increase.
The investor home loan market has slowed in the last 18 months.  Has the drop in required deposit from 40% to 35% had any impact?

While we have seen positive change, it is too early to understand whether the Reserve Bank of New Zealand's easing on investor deposits will produce a significant increase in demand.
What advice does ASB have for borrowers around the possibility of future rate increases?

ASB advises customers to consider impacts of potential interest rates rises to ensure they can manage their repayments. ASB's home loan calculator is a helpful tool to work out and ASB Economics also produces housing reports providing insights to where ASB thinks Home Loan rates will be in the future. The latest report can be viewed here.
What trends or changes has ASB noticed over the past year in terms of how borrowers are structuring their home loans? Why do you think this is?

ASB hasn't seen any material changes to the way customers are restructuring their home loans over the past 12 months.
There is still a preference for fixed-term lending, as it provides customers with repayment certainty over the nominated fixed-rate period.
Canstar's verdict: Why ASB is Bank of the Year – Home Loans for 2018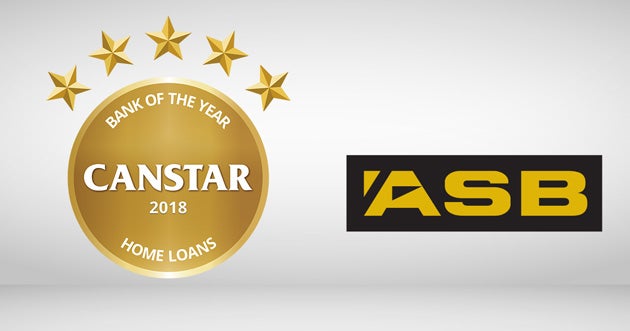 Canstar recognises ASB for its strong institutional offer in the home loan space, Canstar NZ general manager Jose George says.
"ASB is market leading in categories that include loan research, process, education and additional services."
For example, ASB provides detailed reports on the property market, case studies, and holds seminars that provide consumers easy-to-access information and assistance when purchasing a home.
"ASB also offers calculator and tools, which allow spending and saving to be graphed and analysed to assist consumers in saving, such as for a home loan deposit.
"Overall, the institution also provides ongoing services which allow additional home loan repayments online and provide a wide range of support services across multiple technologies." Mr George says.
Read Canstar's full home loans award report 
Enjoy reading this article?
Sign up to receive more news like this straight to your inbox.
By subscribing you agree to the Canstar Privacy Policy