ASB KiwiSaver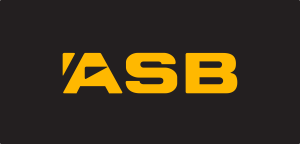 Auckland Savings Bank (ASB) is a New Zealand bank that provides bank account, loans, investments, insurance, currency exchange and financial advice services to New Zealanders. 
Compare ASB KiwiSaver
If you're considering opening a KiwiSaver fund with ASB, check out Canstar's latest Star Ratings for its products.
Types of ASB KiwiSaver funds
ASB offers five different investment funds to suit the needs of different investors at various life stages. Each has a different allocation of 'income Assets' – stable assets such as cash and bonds – and 'growth Assets' such as commercial and real estate equities; as such, they also come with recommended minimum timeframes for which you should be looking to invest – the sooner you plan to withdraw, the less risk you should take on.
You can select whichever fund you'd prefer and change it at any time; if you're unsure which one would best suit your needs, try out ASB's 'Help Me Choose' tool. The five fund options are as follows:
| | | | | |
| --- | --- | --- | --- | --- |
| Fund Name | Income Assets | Growth Assets | Investment timeframe | Annual fee |
| Growth | 20% | 80% | 16 years | 0.67% |
| Balanced | 40% | 60% | 8 years | 0.62% |
| Moderate | 60% | 40% | 4 years | 0.58% |
| Conservative | 80% | 20% | 2 years | 0.39% |
| Cash | 100% | 0% | No minimum | 0.34% |
Source: ASB
ASB charges an annual administration fee of NZ$30, which is the same regardless of which investment fund you choose.
Eligibility to open an ASB KiwiSaver account
You are eligible to join the KiwiSaver scheme if you are:
Younger than the qualifying age for New Zealand superannuation (currently age 65)
Over the age of 18
Living or normally living in New Zealand
A New Zealand citizen, or entitled to live in New Zealand indefinitely
How to open an ASB KiwiSaver account
If you've unexpectedly been contacted by ASB, you may have been automatically enrolled in the ASB KiwiSaver scheme when you started with a new employer – either because ASB is your employer's preferred provider, or because you haven't specified your own provider. If that's the case, then you already have an account – you don't need to do anything!
If you'd like to open a new ASB KiwiSaver account, you can apply online on the ASB website; call ASB on 0800 ASB RETIRE (0800 272 738) to speak to a KiwiSaver specialist; you can also visit any ASB branch across New Zealand, which you can find using the ASB location tool. In addition to your personal details, you will need:
Your IRD number
Your NZ drivers licence or NZ Passport
ABS KiwiSaver Scheme - NZ Cash Fund
Canstar Research
Award:
Outstanding Value KiwiSaver Fund