AE KiwiSaver
AE KiwiSaver is a boutique fund management group based in Auckland. It specialises in providing ethical investment solutions.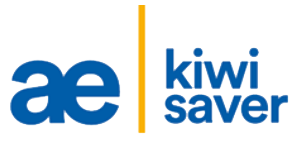 Compare AE KiwiSaver
If you're considering opening a KiwiSaver fund with AE, check out Canstar's latest Star Ratings for its products.
Types of AE KiwiSaver
AE KiwiSaver Plan has just one KiwiSaver fund: AE KiwiSaver Plan, which invests in accordance with its ethical investment mandate.
The fund is described as aggressive, as it may at any time have 90%-100% of its assets invested in equities. However, AE's investment committee has wide discretion to set the target investment mix, which may vary from 100% equities to 100% cash. This unique aspect of the AE KiwiSaver Plan allows it to change its risk type between:
Defensive
Conservative
Balanced
Growth
Aggressive
The AE KiwiSaver Plan mandate provides for socially responsible/ethical investment policies. It requires all investments to comply with the rules on permitted business activities and financial requirements defined by the AAOIFI Shari'ah standards.
All of AE's investments are prohibited from the following activities:
Money lending
Gambling and speculative investments (this excludes high-risk investment products)
Derivatives
Alcohol and tobacco
Gold and silver hedging
Weapons of war
Adult entertainment
Pork
Leverage (i.e. borrowing against investors' money, not assets)
Fossil fuel exploration
Eligibility to open an AE KiwiSaver account
Most New Zealanders can join KiwiSaver. Find out if you're eligible on the government's KiwiSaver website.
Join or transfer to an AE KiwiSaver account
More details of the application process can be found on the AE website.