The pressure on housing in New Zealand is continuously mounting. Canstar takes a look at some of the trends emerging in property across the country
Big demand for small properties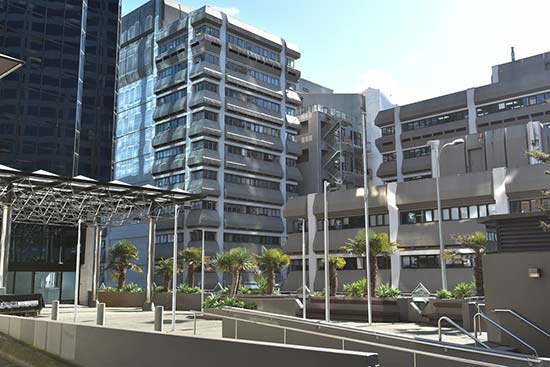 With property booming in New Zealand, it's not too much of a stretch to say many house buyers will have re-evaluated their expectations. This could mean widening the scope of regions you're prepared to live in, or it may mean considering alternative property types.
At the start of 2017, there have been some interesting movements in the apartment market, for example.
Despite a slow August 2016, the apartment market is now, "firing on all cylinders" Trade Me Property head Nigel Jeffries says.
Apartment asking prices have seen significant growth over the year ending February, particularly in Auckland, Wellington and Christchurch, according to the Trade Me Property Index.
Over the past 12 months:
The average asking price for apartments across New Zealand is $590,050, an increase of 20.3%.
Christchurch apartments have seen the biggest growth in apartment asking prices – up 28.3% to $442,650 – but the region has seen decreases in asking prices across other property types (0.1% to $388,150 for urban properties, 0.4% to $435,350 for townhouse asking prices, and 7% for units).
Auckland apartment asking prices have increased by 21.2% to $622,400.
Wellington apartment asking prices have increased by 10.6% to $448,550.
With Auckland's Unitary Plan having been largely accepted, expect to see more multi-storey properties cropping up, such as apartments. This shows a real deviation in how New Zealand has traditionally looked at property – the build out rather than build up approach.
Decline in houses sold under the hammer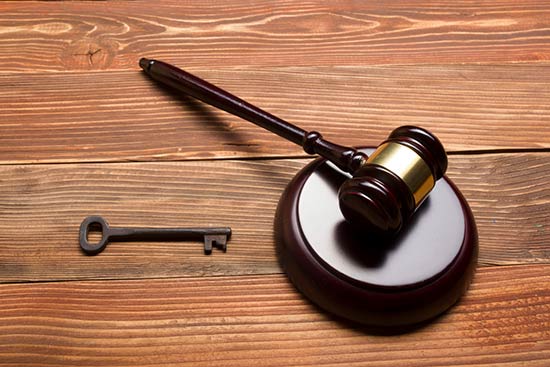 In another interesting move, there has been some shift away from houses being sold under the hammer, according to recent Real Estate Institute of New Zealand figures.
In the year-ending February, 921 properties were sold at auction, decreasing by over a quarter (29%) when compared with the same month in 2016. Properties sold at auction represent 15% of New Zealand's total property sales.
There were 20,093 properties sold at auction in the year-ending February 2016, making up 21. 1% of all sales, an increase of 43% in the number of properties sold at auction in the same month the previous year.
Looking at online property sales now, it is not uncommon to see listings with an asking price, rather than the majority going to auction, as has often been the case in previous months.
There has definitely been a decline in the number of properties sold at auction, but this also has to be balanced against the fact there are fewer properties on the market for sale.
Compared with a year ago, there were 2541 fewer properties for sale. Auckland is the outlier, with an increase of 1562 properties on the market, year-on-year, according to REINZ data. However, with a steady stream of newcomers to Auckland, the city still struggles with supply.
Overall, property listings have fallen by:
7% in Canterbury
20% in Wellington
11% in Waikato/Bay of Plenty.
Auckland housing story starts new chapter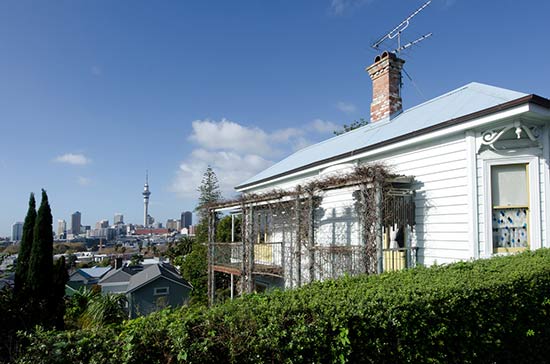 It wasn't long before Auckland's housing boom became the main story around New Zealand's property market. House prices climbing, demand exceeding supply, investors taking over – sound familiar? While it is too soon to make a long-term judgement call, there does appear to be some easing in the property market in the country's biggest city.
As previously mentioned, there has been an increase in the number of properties for sale in Auckland. If supply increases – and demand doesn't keep pace with this – this could help with easing some of Auckland's skyrocketing property prices. But it's far from back and white, as REINZ chief executive Bindi Norwell explains.
"We are seeing a mixed picture across New Zealand. Auckland is mixed: there is something in the market for buyers and sellers. For instance, although there are more houses on the market and median prices are rising on a seasonally adjusted basis year-on-year, sales volumes were down in February 9% year-on-year on a seasonally adjusted basis.
"We [REINZ] hear anecdotally that LVRs are having an effect and banks are reducing lending, becoming more selective about who they lend to, what properties they will lend on and the terms," Mr Norwell says.
Wellington enters housing limelight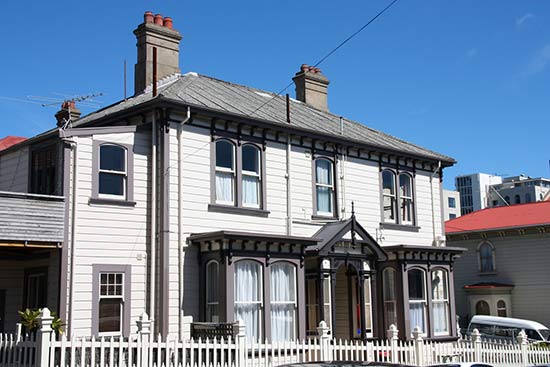 So, is there a rising star in New Zealand's property ranks? Looking at changes in median house prices, Wellywood seems to have become something of a star attraction. Auckland still sits firmly at spot number one as far as price goes, with a median price of $800,000, according to the Trade Me Property Index.  However, Wellington is above the national median house price of $495,000. As at February 2017; the capital's median house price is $25,000 more than that at $520,750.
Wellington is now outstripping Auckland when it comes to the rate of growth in house prices. For example, from January to February this year, Auckland's median house prices decreased by 0.6%, or 1.7% when seasonally adjusted. Wellington's median house prices, on the other hand, increased by 13.2%. When seasonally adjusted, Wellington prices increased by 3.7%.
Compared to February 2016, Auckland median house prices have increased by 6.7%, or 11% when seasonally adjusted. Over the same period, Wellington median house prices have increased by 15.5%, or 19% when seasonally adjusted.
Here's a breakdown of property prices*:
Northland: $421,250
Auckland: $800,000
Waikato/BOP: $460,000
Hawke's Bay: $350,000
Manawatu/Wanganui: $260,000
Taranaki: $340,000
Wellington: $520,750
Nelson/Marlborough $450,000
Canterbury/Westland $425,000
Central Otago Lakes $725,000
Otago $317,250
Southland $210,000 NZ excl.
Auckland $411,000 NZ excl.
Auckland & Christchurch $405,000
New Zealand Total $495,000.
*REINZ figures for February, released 13 March.
Wellington asking prices also hit a new record of $528,000 in February, an increase of 2.6% compared with the previous month, according to the Trade Me Property Price Index.
The capital has been hitting record highs for property asking prices for the past six months and there's no sign of this slowing down, Trade Me Property's Mr Jeffries says in a media release.
"We've seen a massive demand from renters in the region and the for-sale market is in a similar boat.
"There are huge numbers of people looking and the supply of houses for sale just isn't getting anywhere near that demand…" Mr Jeffries says.
It will be a case of watch this space with Wellington, to see whether it becomes New Zealand's new property hot spot.
Enjoy reading this article?
Sign up to receive more news like this straight to your inbox.
By subscribing you agree to the Canstar Privacy Policy