Co-author: Michelle Norton
Real estate agents sometimes refer to properties that need a lot of structural work as a "renovator's dream". Realistically, finding the most convenient way to pay for any renovations is probably the real "dream" for home owners. Depending on your personal situation, here are some of the options:
Refinance your existing home loan
For those with enough equity built up in their existing home loan, paying for renovations can be as simple as refinancing their existing home loan – although read our refinancing tips first.
If you are able to borrow the money needed for the renovation based on your existing home equity, then a simple way to set up a refinance is to increase your loan size and place the renovation funds into a 100% offset account. That way, you are effectively not paying interest on the "renovation" amount until you use the funds.
Another option is a line of credit, which also lets you access funds as you need it and charges interest on the balance owing on your account.
Refinancing is essentially the same as taking out a new home loan, so make sure you shop around for a competitive rate.

Take out a personal loan
If your renovating costs are relatively small, a personal loan might be a fast and convenient way of funding them.  Personal loans come in two forms, either secured or unsecured.
Secured finance, in general, will always be cheaper than unsecured. Personal loans are no different and there are a range of assets which you can secure the loan against, such as term deposits and property.  Have a look at the rates on offer on our database.
Related articles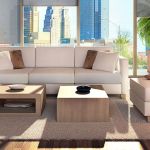 What is a Line of Credit Home Loan?
Pros and cons of buying a fixer-upper home 
Prevent a DIY dream from turning sour 
Book it up on credit card
Credit cards, in comparison to the other finance options available, are a simple and effective way to access credit. Most institutions are able to approve credit cards on the spot in the branch or online. When it comes to accessing the funds, it is easy as pulling the card out of your wallet and paying for your goods.
This convenience comes at a price though, with interest rates often higher than 10%.
There are, however, some points to consider before proceeding with this option for home renovations. The main one being the cost of your renovations and the realistic time-frame in which you could repay the debt. If it's a lot of money and a long repayment time-frame, your modest reno could end up costing a high-end price.

Take out an overdraft
Depending on your circumstances, an overdraft may be one of the better options. The overdraft will be attached to a nominated bank account and will allow you to draw up to your credit limit. In effect, once you use all of your own funds within the account, you then start accessing the overdraft. Instead of paying interest on the whole amount, like you would with a personal loan, you are only paying interest on the amount you use.
If you are a weekend renovator undertaking smaller tasks here and there, rather than being slapped with interest on your whole loan, this will allow you to manage your debt depending on your needs at the time. The danger, of course, is that there is no set repayment date.
Whatever way you finance your renovations, make sure you have costed your work carefully, and try to keep within budget.
Want more finance tips?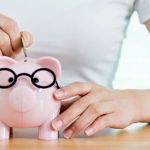 Sign up to receive free news & updates, straight to your inbox.
By subscribing you agree to the Canstar Privacy Policy
Here are some other tips on budgeting for renovations:
Before you start-
It's all in the planning — work out everything you'll have to do to finish your project, and do your research to get a good idea of what it'll cost you.
Set your budget — we reckon you'll need a 10% buffer to cover quotes that run over and any nasty little surprises.
Don't put in more than you'll get out — if you're renovating to sell, get advice from a lender or real estate agent to make sure you're adding more value than what you're spending.
Cover yourself — before knocking out any walls, check with your insurance company that your house and contents policy covers you during renovations. And, if you're not getting a building consent, make sure the work you're doing will be insured.
Getting stuck in
Keep track of your budget — don't let all that planning go to waste. Track your spend and upcoming costs.
Done and dusted
Pay it off as fast as you can — the longer you take to pay off anything you've borrowed, the more you'll pay in interest.
Update your insurance — major renovations may affect the amount your house is insured for, so talk to your insurance company.
Enjoy reading this article?
Sign up to receive more news like this straight to your inbox.
By subscribing you agree to the Canstar Privacy Policy