Rising house prices, increasing mortgage rates and a higher deposit requirement have forced the brakes on plans for many would-be first home buyers. But latest property data shows easing in house price inflation, suggesting there is light at the end of the tunnel for those waiting to hop on the property ladder.
House prices in New Zealand – particularly Auckland – have been hitting record highs in recent years, even leading the Reserve Bank of New Zealand (RBNZ) to introduce new measures to curb the excessive price inflation.
Compare first home buyer home loans
In October 2016, RBNZ introduced a new loan-to-value (LVR) legislation, requiring all property investors to have a 40% deposit in order to get a loan. But RBNZ also introduced a new LVR requirement for all house buyers – including first home buyers – to have a 20% deposit in order to secure a loan. Previously this rule only applied to Auckland. There are a couple of exceptions to this, however; you only need a 10% deposit for a new build and, if you are eligible for a special first home buyer grant, you may only need a 10% deposit.
House price inflation easing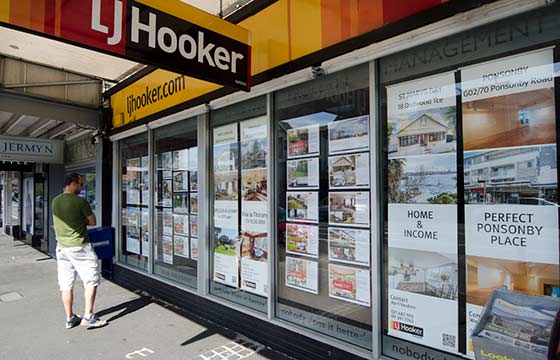 Even though house prices are still a concern to RBNZ, it is, "encouraged" by an easing in the market. Over the past eight months, house price inflation nationally has been at about 1.5%, compared with about 13% the previous eight months. And, in Auckland, house price inflation has decreased by 1.5% over the past eight months, compared with a 14% increase the previous eight months, RBNZ governor Graeme Wheeler commented at the 11 May Official Cash Rate announcement.
Put simply, the rate of house price increases has been slowing – and prices have even decreased in some cases when compared month on month, latest Real Estate Institute of New Zealand figures  (REINZ) show. In April, the national median house price hit $540,000, up from $489,000 – a 10.4% increase from the corresponding year.  In Auckland, prices rose to $854,500, up from $830,000 – a 3% increase on the same period the previous year. However, over the past month, there has been less than 1% increase in the median national house prices – this includes Auckland – and a decrease in Auckland house prices in March.
In April, the national house price decreased by 0.5%, compared with the March median price of $542,500. And Auckland house prices decreased by 5.4% in April compared with the March median price of $905,000.
However, other external factors have also affected declines in April house prices, REINZ chief executive Bindi Norwell explains in a media release.
"These include severe weather in April – one of the wettest on record – and the combination of Easter (which fell in March last year), plus school holidays and ANZAC day," Ms Norwell says.
Housing stock boost for Auckland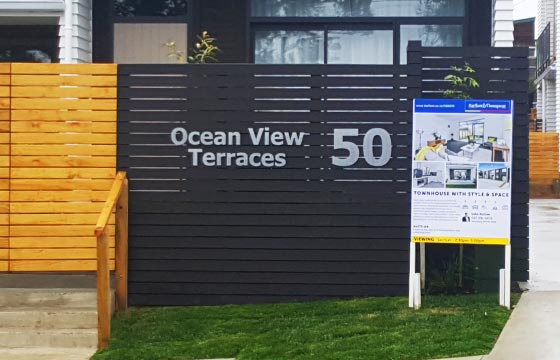 A housing supply shortage has heightened pressure on property demand, especially in Auckland, but new data shows an increase in properties available for sale, according to realestate.co.nz. In May, housing stock in Auckland has increased by 50.8%, compared with the same month the previous year, meaning good news for buyers, realestate.co.nz says.
"We first saw an increase in Auckland housing stock in Auckland 2016, which was the beginning of the slowing in this market," realestate.co.nz spokesperson Vanessa Taylor says.
"The cumulative effect means that potential buyers are more likely to be able to find a house they want, with more choices on offer and less competitive pressure than we saw in 2016," Ms Taylor says.
"It's all about having more properties to choose from in Auckland with relatively stable prices right now."
Budget and election year: What does it mean for first home buyers?
Kiwis eagerly waiting to enter the home ownership club may well be banking on the powers at be to offer some additional support to help them in the door, so to speak.
In a 16 May, pre-Budget announcement, social housing minister Amy Adams announced 34,000 Auckland homes will be built to replace 8300 rundown existing properties, over the next 10 years. This project includes a $2.2 billion investment in the Auckland Housing Programme and will include 20,600 new affordable and market homes, targeting first home buyers and vulnerable families.
But New Zealanders are hanging out for more housing policy changes, with nearly one in 10 Kiwis (8%) saying housing policy will determine their election vote, according to a Curia Research-led survey of 1000 New Zealanders.
Possibly unsurprisingly, 18 to 30 year olds feel the most strongly about housing – (9%) of the survey group say housing policy will influence their election vote.
With the 23 September elections less than four months away, politicians are well aware promises around housing could be the clincher when it comes to votes.
"Political Parties are acutely aware that solving the housing crisis is the main battleground on which the election will be fought – and they're all vying to present themselves as having the definitive answer," institute chief executive Ashley Church says.
Maximum first home buyer home loan rates decrease in 2017
In part due to the rising costs of lenders' accessing offshore funds to lend out to domestic customers, mortgage rates have been increasing.
However, latest research from Canstar shows maximum interest rates have decreased in some instances over the past year.
As at 15 May 2017, floating interest rates have decreased from 6.10% to 5.90%, compared with the same date the previous year. In addition, the maximum one-year fixed interest rate has decreased from 5.09% to 4.99%.
Rates are based on a loan amount of $350,000 at 80% LVR, according to products on the canstar.co.nz database.
While decreases in interest rates are not across every single mortgage length and type, the research reinforces the benefit in comparing the market to help first home buyers find an outstanding value product.
Compare first home buyer home loans
Enjoy reading this article?
Sign up to receive more news like this straight to your inbox.
By subscribing you agree to the Canstar Privacy Policy