Co-author: Michelle Norton
Backing out of a property purchase is not a decision to be made lightly. Here's what happens if you change your mind about buying a house.
When can you change your mind about buying a house?
Prospective buyers can change their mind about buying a house any time before settlement – but the consequences of this are different, depending on when you make the choice to pull out. If you back out of a property purchase when the sale is still conditional, the financial penalty varies. If you back out once the contract is unconditional, the contract will specify the financial penalties.
Once you have exchanged contracts and paid a deposit on a property, you have a legal right over that property, called a financial interest. New Zealand law firm Cockcroft Law warns about the implications of trying to back out of buying a property after signing a sale and purchase agreement.
"It is a commonly held, but completely erroneous, belief that there is a cooling-off period when a sale and purchase agreement is signed.
"Many of us fall in love with a property and are determined to get it regardless of the fishhooks that may come with ownership," Cockcroft Law states on its website.
When the sale becomes unconditional, you are no longer able to back out of the contract without incurring significant financial penalties. The contract for sale will outline what the buyer is required to pay the seller as compensation for pulling out of an unconditional contract. These costs may include paying your own and the seller's legal or conveyancing fees, and your own and the seller's building valuation and inspection fees.
Any buyer considering backing out of a property purchase should obtain legal advice before breaking a legally binding contract.
Backing out of a property purchase for financial reasons
When possible, borrowers should obtain home loan pre-approval (known as approval in principle) so that they don't have to back out of a property sale due to financial reasons. Borrowers should not sign an unconditional contract (e.g. at auction) or waive their right to a cooling-off period if they have any doubts about getting finance for a property purchase.
This is especially pertinent given the changes to the latest Agreement for Sale and Purchase issued by the Real Estate Institute of NZ and the Auckland District Law Society. Previously, if there was a finance condition in a sales agreement and the purchaser used it to renege on a deal, they didn't have to supply documented proof of why their finance fell through. Under the new agreement, however, the purchaser must supply evidence backing their lack of finance or face legal action by the vendor.
If your finance has been rejected and you have already paid a deposit and exchanged contracts on a property, conveyancing experts recommend that you seek immediate legal advice.
Having your home loan application rejected can damage your credit rating and make it less likely that you would be approved for a future loan.
Want more finance tips?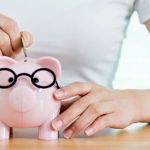 Sign up for free to receive more news and guides, straight to your inbox.
By subscribing you agree to the Canstar Privacy Policy