Canstar explores what financial help, in the form of incentives and grants, is on offer for first home buyers in New Zealand.
When you're a first-time home buyer, navigating the home loan process can be quite overwhelming. Obviously, any first home buyer grants and incentives are welcome if it means securing the home of your dreams faster. Here's a round-up of what Canstar has found on offer in NZ.
---
What First Home Buyer Grants and Incentives are on Offer? In this article we cover:
---
First home buyer grants & incentives: what banks offer
Some providers offer special deals on savings accounts for First Home Buyers. Kiwibank's First Home Saver, for example, is a savings and home loan bundle that gives you special offers and incentives for saving for your first home.
You'll need to set up one of Kiwibank's Notice Saver accounts and after six months of saving, you'll then be eligible for their First Home Saver account. Benefits include preferential treatment for low deposit home loans (this means you may need less than a 20% deposit). They offer a cash contribution; $2000 towards your first home expenses when you draw down your home loan. With this account they also offer discounted home loan rates – 0.25% p.a. off their standard fixed home loan rates.
ASB also offers first home buyers $2000 cash (minimum), if you take out a home loan of $250,000 or more. With SBS Bank, they waive their first home loan application fee. (Note that to be eligible, though, you must have an individual income of less than $85,000 or a combined income of less than $130,000). 
Want to know how much you could potentially borrow for your mortgage? Our home loan borrowing power calculator is a handy tool that shows you what a financial institution may lend you, based on your income and expenses.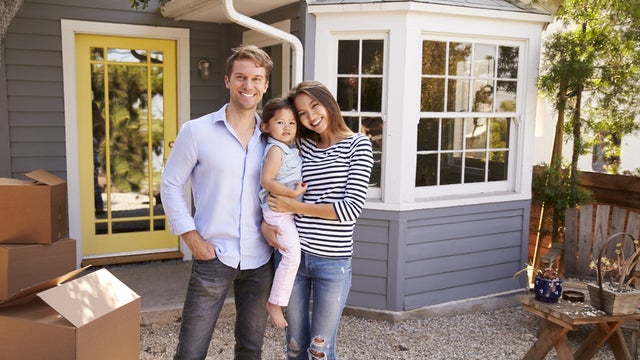 How much deposit do you need
?
For most people looking to buy a first home, the deposit lenders require sits around 20% of the property's total value. For example, if you're looking at properties in the $500,000 price range, you'll need to save $100,000 before you can borrow the remaining $400,000. But keep in mind lenders can still agree to give you a mortgage even if you don't have a 20% deposit. There are such things as low-deposit home loans. 
Low-deposit 5% loans are available to eligible applicants through Kāinga Ora's First Home Loan scheme, more on that below. Essentially, though, the larger the deposit you can save, the better. And the less you need to borrow, the less you'll end up paying in interest. 
Can you get a home loan with no deposit as a FHB?
It goes without saying that the bigger your deposit, the easier (and cheaper) it will be to buy your first home. It's never been easy in NZ to find a bank to lend you 100% of the purchase price of a home. Until recently, the loan-to-value ratios curtailed low deposit lending. Having said that, there are options, like calling on The Bank of Mum and Dad and looking into low deposit home loans. We break it down in our story, Can You Buy a House With No Deposit?
First home buyer grants & incentives:
First Home Loan
A First Home Loan is a special home loan for first home buyers, which only requires a 5% deposit. First Home Loans are underwritten by Housing New Zealand (a government corporation) and are issued by several lenders. These include: Westpac, TSB, Kiwibank, The Co-Operative Bank, and the SBS Bank. However, as with the First Home Grant, First Home Loans do come with strings attached.
Know that from April 1 the income caps for the First Home Loan and the house price caps under the First Home Grants scheme will increase. Under the First Home Loan scheme, borrowers can now get a home loan with just a 5 percent deposit if they earn under $95,000 a year for one person, or under $150,000 for two or more people buying together. 
There are strict price caps on the properties it applies to. These vary region to region and rest on whether you're purchasing a new or existing home. With the new increase to house caps in 2021, the most a property can cost to be eligible for the scheme is in Auckland – a new property up to $700,000, although an existing property must not be more than $625,000. For more information on the First Home Loan scheme, check out the Kāinga Ora website.
How KiwiSaver can help!
If you've contributed to KiwiSaver for at least three years, you'll be able to withdraw some of your money to help buy a first home. If you've a partner who has also been a member of KiwiSaver for at least three years, they can also withdraw their savings to put towards your first home. You can take out as much as you choose, but you must leave a minimum balance of $1000 in your account. You must also live in the house that you buy for at least six months. It can't be an investment property.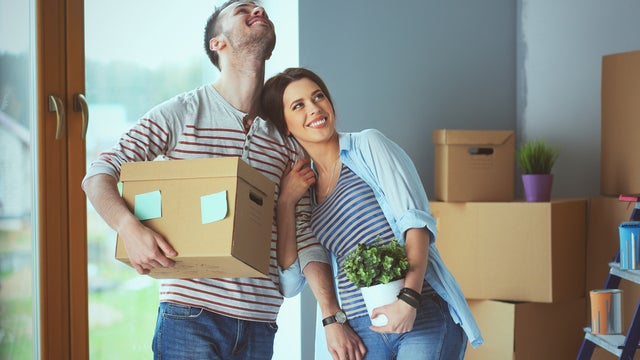 KiwiSaver's First Home Grants
As mentioned above, if you've contributed to KiwiSaver for at least three years or more, you might also be eligible for a First Home Grant. This provides first-home buyers with up to $5000 for individuals, and up to $10,000 where there are two or more eligible buyers, to put towards buying an existing property. First home buyers who intend to buy a brand new property or land to build on can apply for a First Home Grant of up to $10,000 for individuals, and up to $20,000 for two or more.
It's a good idea to look into the First Home Grant when you start looking for a property to buy, because you can't apply for it after you have bought. For more information on using your KiwiSaver to get into a first home, check out our story: KiwiSaver First Home Buyers Withdrawal: 14 Useful Steps.
Housing association support 
Housing associations such as the New Zealand Housing Foundation allow you to buy part of a house but live in the whole dwelling. Similar to owning the house outright, the deal is rent-free. You organise your mortgage with a standard home loan lender with support from the Housing Foundation. Ownership is shared with the association until you have the money to buy the whole house.
This system offers some flexibility because you can increase your percentage of ownership whenever it suits. And, if you need to break from the deal, you can sell your share in the house. Better yet, there is no fee on the share that the housing association owns. The Housing Foundation support arrangement is one way to own equity if you don't have the money to buy an entire home. 
How can I get the best mortgage rate?
When it comes to buying a house, it's important to be realistic about your budget and the true costs of home ownership. And that includes thoroughly researching the best mortgage deals in the market. If you are in the process of saving for a first home, it pays to keep on top of current interest rates. And Canstar is here to help.
Below is a snapshot of the current low deposit home loans on offer on the Canstar database, sorted by the maximum loan to value ratio of each loan (highest to lowest). Please note that this table is generated based on a loan amount of $350,000 in Auckland for a first home buyer at a floating rate. If you're interested in comparing further, just click on the button at the bottom of the page.
For our five-star home loan awards click here, or to compare rates hit the button:
Compare home loan rates for free with Canstar!
Enjoy reading this article?
You can like us on Facebook and get social, or sign up to receive more news like this straight to your inbox.
By subscribing you agree to the Canstar Privacy Policy