Committing to the big stuff –
buying a house
– is a major milestone that's likely to test the full range of emotions you possess. But in the end, it will hopefully be worth it.
Buying a property is not generally something you do on impulse. It's usually the culmination of much thought and pre-preparation. If it goes right, you're home and hosed. But there's always the fear of buyer's remorse in the background. Will it strike you if you make the wrong choice? Will you pay too much? Or be overly influenced by the seller or real estate agent? The best thing you can do to stop the buyer's remorse nightmare from ruining your dream home purchase is to be clear on what you want and what you don't want right from the start.
Attending an 'Open for Inspection' can be daunting, no matter how experienced you are. Crowds of other prospective buyers looking through the house at the same time can be distracting so you need to lock your mind on auto focus to check out the things that are important. Look at the building itself, not just the layout of the kitchen and whether or not there's an ensuite.
Here are 10 red flags to ignore at your own peril when buying a home.
First Impressions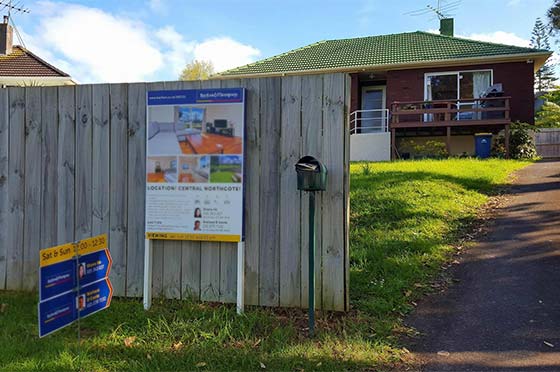 There's more to your new home than just how much you love or hate the interior. Before you set foot inside the door, look at the property from the street. Does the building itself look sound? Is the roof intact or sagging? Are there cracks in the brickwork, dry rot in the timber, or flaking paint everywhere? Does the garden suit the style of home and is it well maintained? What is the fencing like?
Check the entrance for that welcoming feel as you approach the front door. If that electrical pole in the front yard really bothers you and you talk yourself out of that concern, ask yourself: are you going to end up hating the drive up to your house every night?  If you have any misgivings at all about the property, as viewed from the street, red flag it for discussion later.
Location, location…

Clearly, the location you can live in is limited by your budget – you can't expect to buy in the Auckland CBD with $500k.  But I'm talking more about the various location choices and judgements every buyer has to make within their price range:
between a home in the city, near work, or a home in the quiet suburbs where you get much more space – and a much longer commute
near shops and conveniences, or off the beaten path
next door to a school or at the end of a quiet cul-de-sac
in a row of townhouses with shared walls or in an older neighbourhood with lots of land between homes
Location compromises should be made carefully and consciously. That extra 20 minutes of commute time might not be as minor a lifestyle change as you can talk yourself into believing – in fact, researchers have found that the longer commutes lower overall happiness, so don't lengthen yours without serious consideration.
In particular, don't dismiss noise and traffic concerns without giving it real thought – a friend of mine quickly moved his young family out of the home they'd bought in a new town when they realised that the street was so busy that it was nearly impossible to even pull in or out of their own driveway – much less to let the kids play outside.
Your deal-breakers
If you've already thought long and hard about the purpose of your home and the requirements for your lifestyle, like storage for a large book collection or a big backyard for barbecuing, be careful of settling for something that doesn't tick those boxes, all because it has stunning marble kitchen benches instead.
It can also be smart to go for a home with an extra bedroom if you're planning on kids or guests. And if your significant other is a night owl while you're a connoisseur of cat naps, it might be a good idea to look for a house with an entertainment area set far away from the master bedroom.
Plumbing:  look beneath
When you're poking around a new kitchen or bathroom, don't stop at eye level — get underneath the sink and examine the pipes! Check for leaks, water damage, and mould. Not only is mould unsightly and foul-smelling, but it can also cause health problems. If you live with a baby, an elderly person, or someone with asthma, you'll want to be especially careful before moving in with mould.
Trap of thinking every problem is an easy fix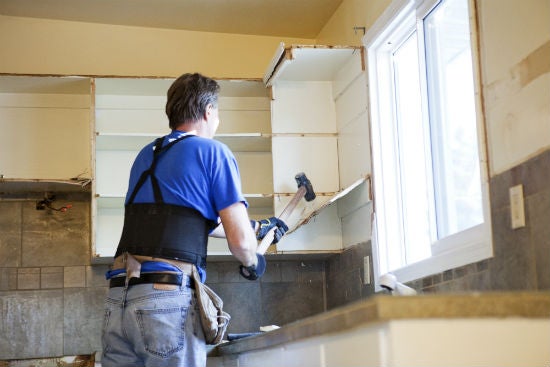 There's a reason some tradesmen hate TV renovation shows. It's because it gives ordinary (unskilled) folk the idea that even the most dilapidated or dated property can be rehabbed into a dream home, and all on the smell of an oil-based rag. So before you start mentally tearing down walls or rearranging the kitchen layout, consider that serious problems with a home's flow or design could be a red flag, as well as a potential money pit.
Removing walls to create an open layout can be an expensive proposition. Taking out a non-load-bearing wall may cost just a few thousand dollars, but tearing out a load-bearing wall in a two-story home may cost tens of thousands. Likewise, moving electrical and plumbing in your kitchen can cost far more than simply upgrading to new appliances and counter tops. If you envision making big changes to a home, talk to a contractor about how much such work will cost before you agree to purchase the house.
Insurability
How much will your home insurance cost? That question will depend very much on the building structure, size and location – and insurance premiums can vary significantly from place to place.
One idea is to ask the current property owner to show you a copy of their home & contents insurance policy, so that you can get an idea of potential price.
Neighbourhood Watch
Now is the time to be a nosy neighbour. What are the neighbours like? Are they quiet or noisy? Do they appear to take a lot less care with their yards and will that become a real thorn in your side over time? Or have plans been submitted to council to build high rise units next door which will mean they overlook your entire property?
Co-buyer harmony
Whether or not you are legally married to your co-buyer, you will effectively be legally bound by your real estate and mortgage obligations if you buy a home together. If you are having intense, intractable conflicts about the sort of home to purchase, how much to spend, when to buy, where to buy or even whether to buy, think twice, pause and rethink once more before you sign on the dotted line. Unless a deep, respectful compromise is reached that everyone feels good about, these conflicts can turn into long-term resentments and disrupt the relationship on a larger scale.
The home inspection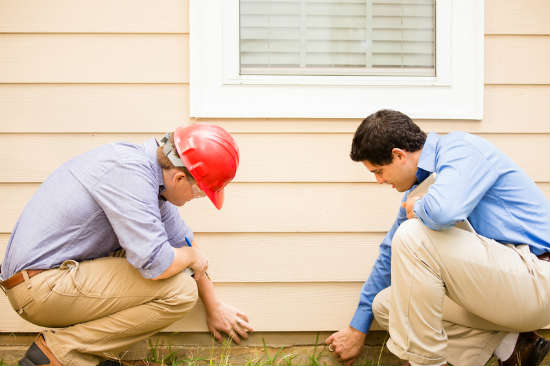 There's only so much you can do with your own five senses. You'll also want to enlist a qualified building inspector to ensure the foundation is solid and the wiring is up to code. Home inspectors can even check for lead paint and pests such as termites. Almost every house has a defect. Some will be obvious to you, and the vast majority will be fixable, but it's best to know before you buy. Not only will that help you negotiate a lower price, but it can also prepare you for any necessary repair costs that may arise.
Always heed any mental alarm bells that go off when inspecting a property for sale. Expressing your concerns to your spouse, co-buyer or real estate agent will help resolve the issue so you can decide whether you're ready to move forward – or not. It's all part of the merry-go-round that will eventually stop at the home of your dreams.
The home loan
Buying the home is the exciting part, but compare home loans before you hand over your money. A Small difference in cost can save you a lot of money over the life of your home loan, so ensure you compare the home loan options available.
It seems like a long list of things to consider, but buying a home is a truly major decision. It's worth going into it with a good game plan.
Enjoy reading this article?
Sign up to receive more news like this straight to your inbox.
By subscribing you agree to the Canstar Privacy Policy