Tower Car Insurance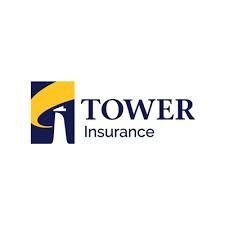 With more than four million cars driving on New Zealand's roads, car insurance has become a mandatory part of getting from A to B. But not all insurers are created equal, so it's worthwhile checking out how Tower insurance stacks up.
What policies does Tower Car Insurance offer?

Tower offers customers a choice of three car insurance policies: comprehensive cover, third party, fire and theft, and third-party cover.
Additionally, Tower offers customers optional benefits such as access to its RoadWise® roadside assistance, a windscreen excess buyout, Airpoints Dollars™ on eligible policies and multi-policy discounts. 
Check out the link below to see how this compares against other insurers.
Compare Car Insurance with Canstar
What's covered by Tower's Comprehensive Car Insurance Policy?

According to Tower, the comprehensive policy is its most popular and covers a multitude of situations including legal liability, damage by an uninsured vehicle, fire, theft, collision cover, lost or stolen keys (to the value of $1,000, a no-claims bonus, and up to $1,000 for a rental car should yours be stolen or undriveable following an accident. 
What's Covered by Tower's Third Party, Fire & Theft Policy?

Offering slightly fewer benefits than its comprehensive policy, Tower's third party, fire and theft covers customers' legal liability, cover from damage by an uninsured vehicle (up to $4,000), fire damage and theft, as well as offering a no-claims bonus, repair guarantee and up to $750 for a rental car following an incident. 
What's Covered by Tower's Third Party Policy?

The company's Third Party policy offers customers legal liability cover, cover from damage by an uninsured vehicle (up to $4,000) and a no-claims bonus.
What Don't Tower's Car Insurance Policies cover?

Similar to many other insurers, Tower does not cover its customers in the event of mechanical failure, those using their vehicle for business purposes, or those operating their vehicle outside the terms of their license.
What makes Tower's Car Insurance Different?

According to Tower, 'the more you cover, the more you save" and it offers a discount of up to 20% as part of its multi-policy discount scheme. The company also offers the ability to earn one Airpoints Dollar on every $100 spent on your premium.  
About Tower New Zealand
With roots dating back to 1869, Tower Insurance has a long history in New Zealand, providing Kiwis with a range of insurance cover for some 150 years.
Since becoming the Tower Corporation in 1987 – and listing publicly as Tower Insurance New Zealand in 1999- the company has offered insurance policies across vehicle, contents, business and travel, whilst boasting "innovative" ways to give its customers confidence.