Club Auto Car Insurance
With more than four million cars driving on New Zealand's roads, car insurance has become a mandatory part of getting from A, to B. However, not all insurance policies are created equal. Here, Canstar compares how Club Auto's vehicle cover stacks up against other insurers.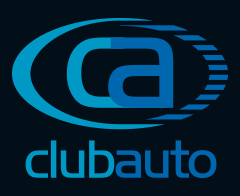 What car insurance policies does Club Auto car insurance offer?
Club Auto offers customers a choice of three insurance policies: Auto One (Comprehensive), Shock Absorber (Third Party Fire & Theft), and Shock Absorber (Third Party Only). Its policies are underwritten by Tower Insurance.
Check out the link below to see how this compares against other insurers.
Compare Car Insurance with Canstar
What's covered by Club Auto's Auto One car insurance policy?

All Auto One policies include:
Full cover of your vehicle including accidental damage, fire, theft, and damage you may cause to another person's property (third party)
For your car repairs following a claim, you can choose your own car repairer – or if you decide to use a Club Auto recommended repairer, Club Auto will provide a lifetime guarantee on those repairs
Cover for windscreen and window glass breakages with no excess or loss of no claims bonus
Club Auto offers optional cover for high-valued items, such as stereo equipment, alloy wheels, or fitted accessories. There are also discounts if you have more than one vehicle insured with Club Auto.
What's covered by Club Auto's Shock Absorber policies?

Club Auto's Shock Absorber policy can be purchased for third party fire and theft cover, or just third party only. Third party only covers you for damage or injury to a third party, while third party fire and theft also covers you if your car is stolen.
Features of Shock Absorber:
Completion of journey cover up to $500
Liability cover for up to $2 million
Short-term cover for tourists buying a vehicle and travelling around NZ
What makes Club Auto's car insurance different?
Club Auto's management team has over 50 years' experience in motor insurance specialising in modified cars. Because Club Auto's frontline staff only handle motor insurance, they are highly trained experts. The same person that provides your policy will be the same person that handles your claim.
Club Auto also offers an SOS Roadside Assistance service, providing 24-hour breakdown assistance. It also offers an Advanced Driver Training Program, featuring one-on-one tuition with on-track instructors.
About Club Auto insurance
Club Auto Insurance was launched in 2009 and is a NZ-owned insurance agency. It specialises in motor insurance for those who find themselves disadvantaged by either their choice of vehicle, previous accidents or driving offences.