Vero Car Insurance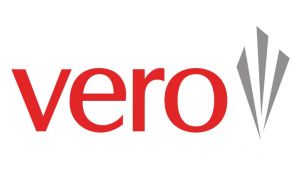 With more than four million cars driving on New Zealand's roads, car insurance has become a mandatory part of getting from A to B. However, not all insurance policies are created equal. Here, Canstar compares how Vero's vehicle cover stacks up against other insurers.
What Car Insurance Policies Does Vero Offer?

Vero offers customers a choice of three car insurance policies; comprehensive cover, third party fire and theft, and third-party cover.
Additionally, Vero offers its customers access to its network of approved repairers through the RepairNet system, with repairs made by these suppliers subject to a repair guarantee for as long as you own the vehicle. 
Check out the link below to see how this compares against other insurers.
Compare Car Insurance with Canstar
What's Covered by Vero's Comprehensive Car Insurance Policy?

According to Vero, its comprehensive car insurance policy offers cleaning and valet costs following a break-in, legal liability cover, excess-free glass repairs, replacement keys and locks to the tune of $1000, cover towards transport or emergency accommodation in the event of an incident, damage to trailers (hired or borrowed) and the potential for a vehicle replacement if your car is under 12-months old and has travelled less than 15,000 kilometres.
What's Covered by Vero's Third Party, Fire & Theft Policy?

Vero says this policy is perfect for those who are 'reliant on their cars but don't need all the added extras', and covers legal liability, market value if your car is stolen or damaged by fire and up to $3000 if your car is damaged by an uninsured driver, and it's not your fault. 
What's covered by Vero's Third Party Policy?

Aimed at protecting policy-holders from expensive repair costs in the event of damage to someone else's vehicle, Vero's Third Party insurance policy offers customers legal liability for reparation and damage in the event of injury to another person or damage to their vehicle and/or property. This policy also offers up to $3,000 cover if your car is damaged by an uninsured driver (and it's not your fault). 
What Don't Vero Car Insurance Policies Cover?

Similar to many other insurers, Vero does not cover its customers in the event of mechanical failure or for incidents where the driver is operating their vehicle outside the terms of their license. Additional excess' may also be applicable in certain circumstances.
What Makes Vero Car Insurance Different?

According to Vero, some of the benefits of taking out a car insurance policy with them include; eligibility to credit unused premiums towards a replacement vehicle, a repair guatantee and no excess on windscreen claims.
About Vero
Vero was founded in the UK in 1833 but arrived in New Zealand in 1994 and currently forms part of Suncorp New Zealand. Suncorp New Zealand is part of the Suncorp Group – a major general insurer with banking, life insurance and superannuation businesses in Australia and New Zealand. Suncorp New Zealand boasts more than nine million international customers and NZD$100 billion in assets.