Kiwibank Home & Contents Insurance
Home and contents insurance provides a safety net that helps alleviate the financial and emotional stress associated with the loss of valuable assets. Canstar reviews Kiwibank home and contents cover.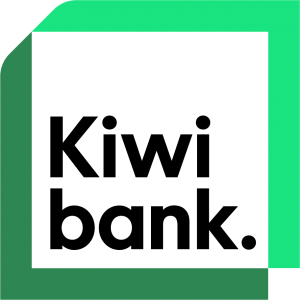 Kiwibank is relatively young compared to many of the other banks, founded here in 2002. The brainchild of politician Jim Anderton, Kiwibank set out to be a New Zealand owned bank that kept profits within New Zealand. Since 2002, the bank has grown quickly and is now one of the major banks in the country. Kiwibank offers home loans, personal loans, credit cards, savings accounts, insurance and investments.
What home and contents insurance does Kiwibank offer?
Kiwibank offers separate cover for either just your home or contents, plus discounted multi-policy home and contents cover.
Compare Home & Contents Insurance with Canstar
Kiwibank's home cover includes:
Replacement cover for your home, up to your sum insured, if your house is destroyed by weather events or natural disasters.
If your house is destroyed by a fire (except a fire following a natural disaster) you could be covered for up to 20% more than your sum insured.
Alternative accommodation up to $25,000, with the option to increase to $50,000.
Kiwibank's contents cover includes:
Contents insurance benefits:
New-for-old cover for most items
Jewellery: $3000 per item, or a total of $15,000 for all unspecified jewellery
Overseas travel: cover of up to $5000 if travelling within Australia or the Pacific Islands for less than 30 days
$1000 cover for locks and keys
Legal liability cover of up to $2 million
Business tools covered up to $1000
Contents in transit cover of up to $50,000
Contents in storage cover of up to $50,000
Up to $15,000 for loss of your home office
Cover for children's possessions while living away from home at boarding school or university
About Kiwibank Insurance

Kiwibank's insurance is provided by The Hollard Insurance Company. The Hollard Insurance Company Pty Ltd is the only organisation responsible for claims under this cover. Kiwibank Limited may receive a commission on any insurance it arranges.
NB: This is only a summary of key benefits. Application for cover is subject to underwriting acceptance. For full details, exclusions and limitations, please refer to the Kiwibank website.
Other Home & Contents Insurance from