Tower Home & Contents Insurance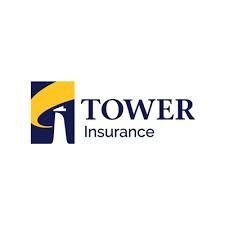 It's estimated that
more than three quarters
of New Zealand's households are insured with home and contents policies. However, not all brands are created equal. Here, Canstar compares how Tower's home and contents insurance stacks up against other providers.
What Home and Contents Policies Does Tower Offer?

Tower offers its customers three levels of home cover; premium, plus and standard policies, as well as premium, plus and standard policies on contents insurance. The brand says that its "plus" policies are most popular with customers.

Compare Home & Contents Insurance with Canstar
What's Covered by Tower's Home Cover Policies?

According to Tower, its three-tiered approach to home cover offers customers varying levels of insurance against events such as natural disasters, fire damage, gradual damage, liability protection, landscaping and temporary accommodation, amongst other features. 
What's covered by Tower's Contents insurance Policies?

Tower says its three-tiered contents policies offer varying degrees of insurance for natural disasters, accidental damage anywhere in New Zealand, cover for high-value items, liability protection and other features.
What don't Tower's Home Cover and Contents Policies cover?

Similar to many other insurers, Tower does not cover its customers for items owned by another person, valuables kept outside New Zealand and general wear and tear caused by aging belongings.
What makes Tower's Home and Contents policies different?
Tower's three-tiered approach to home and contents is unique and the brand also has a 'one event, one excess' policy as well as a high 20% multi-policy discount, and discounts for arranging insurance online. 
About Tower New Zealand

With roots dating back to 1869, Tower Insurance has a long history in New Zealand, providing Kiwis with a range of insurance cover for some 150 years.
Since becoming the Tower Corporation in 1987 and listing publicly as Tower Insurance New Zealand in 1999, the company has offered insurance policies across vehicle, contents, business and travel, whilst boasting 'innovative' ways to give its customers confidence. 
Other Home & Contents Insurance from