FMG Home & Contents Insurance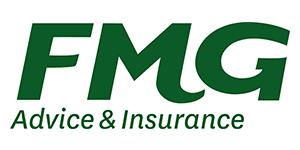 It's estimated that
more than three-quarters
of New Zealand's households are insured with home and contents policies. However, not all brands are created equal. Here, Canstar shows you what's on offer from FMG Insurance.
What's on offer from FMG?
FMG offers its residential customers one policy each for home and contents. These policies can be extended to include home and contents insurance for lifestyle block properties.
Compare Home & Contents Insurance with Canstar
What's Covered by FMG's Home Policy?
FMG has one home insurance policy which covers the home, its fittings and fixtures. Listed benefits include:
cover for loss caused by accident

cover for loss caused by natural disaster

liability cover

gradual damage cover

replacement of locks and keys.
What's Covered by FMG's Contents Policy?
FMG covers household contents within New Zealand, with policy benefits including: 
Legal liability (including tenants).

Personal effects covered for accidental loss anywhere in New Zealand.

Businesses are insured while at the specified address.

Loss by gradual damage.

Replacement of locks and keys.

Loss in transit.

Loss caused by natural disaster.

Cost of removing damaged contents from the home.
What Don't FMG's Home Cover and Contents Policies Cover?
Similar to many other insurers, FMG does not cover its customers should an incident occur that they could control, for faulty items, dangerous or unlawful substances and asbestos.
What Makes FMG's Home and Contents Policies Different?
FMG offers customers optional extras which include lifestyle block fencing, pumps and motors, as well as matched floor coverings and excess-free glass repairs.
About FMG
FMG (formerly Farmers' Mutual Group) is New Zealand's leading rural insurer. The brand has been proudly Kiwi owned and operated since 1905 and offers insurance and advisory services across the rural, residential and business sectors.
Other Home & Contents Insurance from