FMG Home & Contents Insurance
Home and contents insurance can act as a safety net when your home is damaged or your belongings are lost, stolen or damaged. However, there is no one-size-fits all when it comes to polices. Here's Canstar's guide to FMG's home and contents insurance offerings.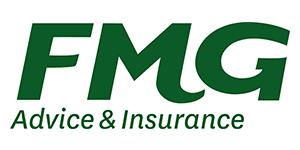 What's on offer from FMG?
FMG offers its residential customers one policy each for home and contents. These policies can be extended to include home and contents insurance for lifestyle block properties.
Click below to see how FMG's home and contents insurance compares to other providers' products.
Compare Home & Contents Insurance with Canstar
What's covered by FMG's Home Policy?
No excess on replacement locks and keys
If your house keys, locks, or electronic keypads are lost or stolen.
Gradual damage
Up to $5000 for hidden damage caused over time by leaking internal plumbing.
Retaining walls
$20,000 to repair or replace retaining walls
Inflation protection
Sum insured is automatically adjusted for inflation at time of renewal
As NZ's leading rural insurer, FMG's Home Policy pays special attention to risks faced by rural residential. This includes additional structures, such as:
Garages
Sheds
Gates
Fences
Patios
Driveways
Septic tanks
FMG's policy also covers damage caused by natural disasters, including earthquakes, tsunamis, hydrothermal activity, or landslips. If the loss to your home is also covered by the Earthquake Commission, FMG will pay the difference between your EQCover and the cover you have under their policy.
FMG's policy also automatically covers your legal liability for damage or loss you cause to someone else's property, or accidental bodily injury to another person, at your section.
What's covered by FMG's Contents Policy?
Hearing aids, glasses or dentures
Up to $5000, or higher agreed value for loss of hearing aids, prescription glasses and dentures.
Liability
Cover for your legal liability for injury to others and loss of their property.
Matching pairs and sets
If you can't find a replacement item for a furniture pair or set, FMG will cover replacement of the full set.
Current value for computers and cellphones
If you choose not to repair or replace these items, or if they're more than three years old, FMG will pay present day value of up to $5000.
The policy covers your personal effects if they're damaged or destroyed, as well as covers your legal liability, including you as a tenant, if you accidentally damage someone else's property, or injure somebody.
In the event FMG agrees your house cannot be lived in following a loss, it will pay up to $30,000 for temporary accommodation costs. If all your contents are destroyed, it will make an upfront $5000 advance payment within 48 hours of accepting your claim.
What makes FMG's home and contents policies different?
FMG's rural focus extends to optional extras, which include lifestyle block fencing, pumps and motors, as well as matched floor coverings and excess-free glass repairs.
About FMG
FMG (formerly Farmers' Mutual Group) is New Zealand's leading rural insurer. The brand has been proudly Kiwi owned and operated since 1905 and offers insurance and advisory services across the rural, residential and business sectors.
Other Home & Contents Insurance from