FMG Home & Contents Insurance
Home and contents insurance provides a safety net that helps alleviate the financial and emotional stress associated with the loss of valuable assets. Canstar reviews FMG's home and contents cover.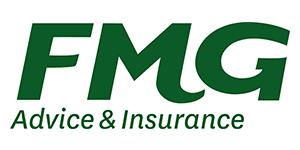 What's on offer from FMG?
FMG offers residential customers separate home insurance and content insurance policies. These policies can be extended to include home and contents insurance for lifestyle block properties.
Canstar compares home and contents insurance, to help you find the right policy for you. Click below to see our comparison table, which features qualities including customer service and value for money.
Compare Home & Contents Insurance with Canstar
What's covered by FMG's home insurance?
FMG's home insurance policy covers more than just your house. It also covers additional structures including garages, sheds, gates, fences, patios and driveways. Benefits include:
Full coverage in the event of a natural disaster
Full coverage in the event of a terrorism attack
Fire-fighting equipment will be replenished for up to $5000
Limited cover of up to $5000 for gradual damage from leaking internal plumbing
Free replacement of locks and keys if they are damaged, lost, stolen or duplicated without your consent
Repair or replacement of retaining walls, up to $50,000
Removal of debris, up to $1000
FMG's policy also automatically covers your legal liability for damage or loss you cause to someone else's property, or accidental bodily injury to another person, at your section.
Optional benefits
You can choose to purchase any of the following optional benefits:
Financial cover for matching floor coverings
No excess fee for accidental breakage of glass and sanitary fixture claims
Financial cover for lifestyle block fencing, up to $5000
Repair or replacement of lifestyle block pumps and motors, up to $5000
What's covered by FMG's Contents Policy?
Hearing aids, glasses or dentures. Up to $5000, or higher agreed value for loss of hearing aids, prescription glasses and dentures
Cover for your legal liability for injury to others and loss of their property
If you can't find a replacement item for a furniture pair or set, FMG will cover replacement of the full set
If you choose not to repair or replace a computer or cellphone, or if it is more than three years old, FMG will pay present day value up to $5000
The policy covers your personal effects if they're damaged or destroyed, as well as covers your legal liability, including you as a tenant, if you accidentally damage someone else's property, or injure somebody.
In the event FMG agrees your house cannot be lived in following a loss, it will pay up to $30,000 for temporary accommodation costs. If all your contents are destroyed, it will make an upfront $5000 advance payment within 48 hours of accepting your claim.
Optional benefits
You can choose to purchase of the following optional benefit:
Cover for up to $5000 for accidental loss for contents related to your lifestyle block operations, including machinery and equipment, stores and harvested product
What makes FMG's home and contents policies different?
FMG's rural focus extends to optional extras, which include lifestyle block fencing, pumps and motors, as well as matched floor coverings and excess-free glass repairs.
About FMG
FMG (formerly Farmers' Mutual Group) is New Zealand's leading rural insurer. The brand has been proudly Kiwi owned and operated since 1905 and offers insurance and advisory services across the rural, residential and business sectors.
This is only a summary of key benefits. Application for cover is subject to underwriting acceptance. For full details, exclusions and limitations, please refer to the FMG website.
Other Home & Contents Insurance from