Will it be champagne and cars, or baked beans and bus shelters in your retirement? What you're doing with your money today will have a huge impact on your retirement finances.
But do you have any idea what your number will be when you retire? How much will you actually have to spend over and above New Zealand Super, which for the record is just under $385 a week after tax for most single people, or $592 for a couple? Unless you're living on a Work & Income benefit, getting by not much more than $20K a year could be a nasty shock to the wallet.
Massey University's Financial Education Centre published a study on how much people really spend in retirement. No surprises that it's much more than NZ Super pays. A single person living a "choices" lifestyle in the city needs $754 a week and a couple, $1,092, the researchers found.

How much money will you need when you retire?
Read on to find out how to calculate your number. But first, consider these issues:
We work longer
70 is the new 65 nowadays, because we're working longer. Two in five pensioners aged under 70 are still working according to the last Census. Some want to keep working and that's fine. Others simply can't survive on NZ Super. Whatever the reason for working longer, you need to factor that income into your equation.
Will you downsize?
Many 60-somethings sell the family home and move to something smaller. This should release capital that can be used to replace your employed income and/or invested to provide an income. Some use the freed-up equity to move into a retirement village.
Factor in your debt.
It's all well and good saving, but if you have debt and haven't paid it off before you retire, it could eat up your KiwiSaver. This isn't just consumer debt. If you're treading water on your mortgage by dipping into the equity every few years you might be left with significant debt when you retire. It has been estimated that 1/3rd of Kiwis still have a mortgage at the age of 65 and that number is growing.
Can you budget better?
What does it cost you to live now? If that's $800 a week, $1,000 or even $1,500 what's going to change about your life when you retire to scale back your spending? You won't be paying to commute, and probably don't need to buy nice suits and daily lunches. But over and above that retirees sometimes find they have additional expenses such as joining clubs, doing activities that they've always dreamed of, heating their homes during the day, or treating the grandchildren. Our spending does drop slowly in retirement and by the time we're about 75/80 it's likely you can live on NZ Super alone. But what are you going to do in the meantime?
Check out some handy budgeting tips here, to help you get started. We have 40 easy ways to save money, plus check out term deposit interest rates and at-call savings account interest rates if you're looking for somewhere to stash that extra cash.
Beware of spending it Lotto-style.
If you plan to buy the boat or the bach, take a round-the-world trip or simply pay off your profligate debt with your KiwiSaver pay out, how will you top up your NZ Super each week to cover expenses? Your retirement capital needs to last a long time and treating your KiwiSaver as found money isn't a great idea. Average life expectancies at age 65 is 88.9 for females and 86.2 for males according to Statistics New Zealand.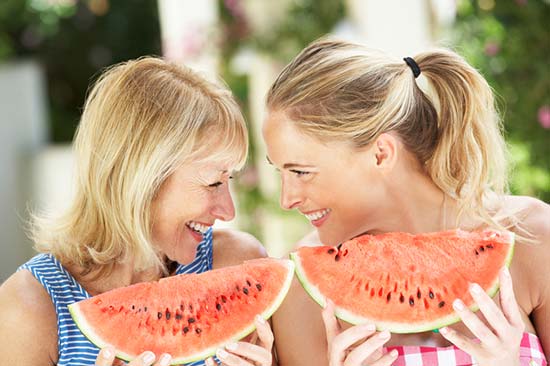 Whatever your age, now's the time to work out what your savings will add up to at age 65 or 70. A good place to start is $orted's KiwiSaver savings calculator, which will tell you how much your KiwiSaver lump sum will be on that date and spell it out in terms of how much you can spend each week. Make sure you're honest with yourself when you punch the numbers in and you click the button that adjusts your savings for inflation.
Then take that figure and check out the retirement planner, which will spell out your shortfall for you. Play with the numbers and find out how much more you need to be saving now to boost your number to where you want it to be.
We shouldn't need to tell you this but every $10 helps. Tom Hartman of $orted worked out that $10 a week invested through your working life in KiwiSaver works out at $35,901 in retirement, after fees, taxes and inflation. That's more than an entire year's income for most pensioners, but cost you just 2.5 coffees a week.
Then look for ways to do it. We all have ways we could spend less, earn more and save. We just need to be truly deeply honest with ourselves. It's very easy to delude ourselves that a new TV, trip to Fiji or that next coffee or cigarette is a necessity. Yet invested wisely now, the cost of each of those luxuries could be worth many times what you pay now by the time you reach retirement.
If you need some help in getting to the bottom of your personal financial situation so that you can start to save, try reading some of these articles:
Finally, you can do it. If you've got this far, look for ways to make your budgeting and saving work, rather than excuses to stick with the status quo.
Read Canstar's KiwiSaver report