Every year the government's KiwiSaver report puts fees under the spotlight. But, ultimately, you get what you pay for, and if you're enjoying above-average returns, isn't that true value? Canstar explores if high-fee funds offer good value for money.
Let's start by answering this basic question: What fees do KiwiSaver members pay?
In general, KiwiSaver members pay a fee comprising two parts:
A fund administration fee: this is a fixed dollar charged to each investor
A percentage-based management fee, charged as a percentage of the balance of your KiwiSaver funds
These fees differ quite considerably between KiwiSaver providers and funds. And they can have a significant effect on your overall KiwiSaver investments.
If you're paying high fees for below average returns, it's going to cost your dearly by the time you come to withdraw your funds. For not only are you paying more for your KiwiSaver, you're losing years and years of compounded returns on the money you're paying in fees.
Indeed, as highlighted in the latest KiwiSaver Annual Report, over the past year, due to the fluctuations in share markets, some KiwiSaver members have paid fees for the privilege of receiving a negative return on their investments.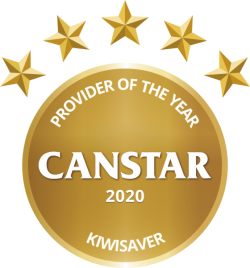 KiwiSaver fees: active vs passive
To understand if you're getting true value for money, you also need to look at whether your fund is actively or passively managed.
Actively managed means there's a team of highly knowledgeable (well, you'd hope so) financial wizards controlling your investments. The job of these experts is to maximise your returns through astute investments. This is a service for which you'll pay a premium.
Passive management foregoes such a hands-on approach. Instead, it favours an automated process that invests across a range of assets aligned with a particular index. The aim is not to do better than the market, but to rise with it as market averages climb.
Earlier this year, the Financial Markets Authority published a snappily titled report: MyFiduciary Analysis of Active versus Passive Management in KiwiSaver. The report looks at how funds are managed and what they charge.
And the key finding of the report was pretty damning: "There is no significant relationship between the level of active management employed by providers and the fees they charge.
"Overall," the report adds, "our results suggest that value for money in some KiwiSaver products is not as high as it could be … The inference we draw is that KiwiSaver investors, on average, are not price sensitive and do not appear to fully appreciate the impact of costs on their returns."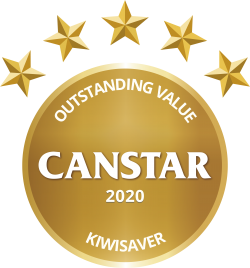 KiwiSaver fees: true value for money
So how do you work out if you're getting good value for money? Canstar's research suggests the answer is simple:
Look at how much you're being charged for your KiwiSaver
Look at your returns
Judge for yourself if what you're paying in fees is justified by your fund's returns
KiwiSaver fees by fund type
Below is a table of the minimum, maximum and average fees charged by KiwiSaver providers by fund type. As you can see, on average, growth funds tend to charge more than cash funds. But not always. This is just an average.
As you can see the difference between the maximum and minimum fee for a growth fund is quite considerable: $60.46 compared to $302.21. This marked difference is more likely than not due to one growth fund being passively managed, and the other being actively managed. Next look at the returns …
| | | | |
| --- | --- | --- | --- |
| Profile | Average | Max | Min |
| Cash | $83 | $171.01 | $39.17 |
| Defensive | $119.82 | $154.70 | $98.88 |
| Conservative | $118.73 | $199.75 | $49.61 |
| Balanced | $155.82 | $238.78 | $60.46 |
| Growth | $176.80 | $302.21 | $60.46 |
Source: Canstar, KiwiSaver Outstanding Value Schemes 2020. Based on fees attached to products assessed for the KiwiSaver star ratings.
KiwiSaver 5-year returns by fund type
Below is a table of the minimum, maximum and average returns delivered by KiwiSaver providers by fund type over the past five years. It's clear to see that, on average, the funds that charge more have delivered better returns. But again, as with the fees, there are some marked differences between minimum and maximum returns.
| | | | |
| --- | --- | --- | --- |
| Profile | Average | Max | Min |
| Cash | 2.14% | 2.6% | 1.62% |
| Defensive | 3.88% | 5.04% | 1.87% |
| Conservative | 4.99% | 5.04% | 3.69% |
| Balanced | 6.23% | 8.04% | 4.46% |
| Growth | 7.38% | 9.76% | 5.69% |
Source: Canstar research. Figures represent the min, max and average returns (net of fees only, not tax) of the different profiles with an average balance of $20,000, as of June 30th 2020.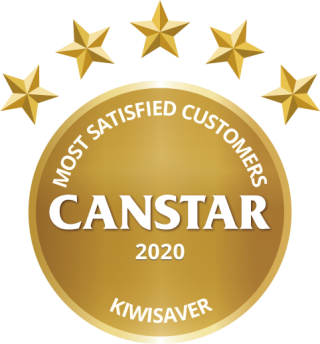 Value for money: the choice is yours
When it comes to value for money, the choice is all yours. If you take the time to review your KiwiSaver and to compare it with other providers, you'll soon have a clear picture of whether you're happy with your choice.
Most of us are happy to pay a bit more for better returns. But nobody likes to feel ripped off. If you can earn comparable returns from a different fund while paying just a fraction of the fees, why wouldn't you?
Ultimately, the more informed you are as an investor, the better the decisions you'll be able to make, which should help you build more funds towards retirement or that all-important first-home deposit.
And this is where Canstar can help. Our KiwiSaver dynamic comparison tables put all the information you need at your fingertips, from average five-year returns to fees.
So if you want to discover if you're getting true value from your KiwiSaver, start comparing providers today by hitting on the button below.
Compare KiwiSaver providers for free with Canstar!
Enjoy reading this article?
You can like us on Facebook and get social, or sign up to receive more news like this straight to your inbox.
By subscribing you agree to the Canstar Privacy Policy