KiwiSaver members have rated Generate the winner of Canstar's 2023 Most Satisfied Customers Award, for delivering the best consumer satisfaction.
Congratulations to Generate, the winner of Canstar's 2023 award for Most Satisfied Customers | KiwiSaver, as rated by thousands of everyday KiwiSaver members.

Are you happy with your KiwiSaver provider? How does its fees stack up against those of the competition, and is it delivering the returns you expect from your fund's investment profile?
When it comes to crunching the numbers on the returns and fees of individual KiwiSaver providers and funds, Canstar's free KiwiSaver comparison tool puts all the statistics at your fingertips.
However, if you want to know how everyday Kiwis feel about their providers, you have to dig a little deeper. And this is what Canstar does each year when awarding its Most Satisfied Customers | KiwiSaver Award.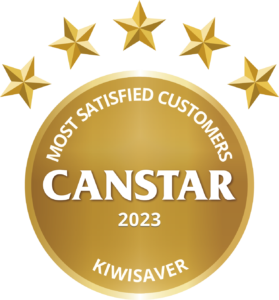 To decide which KiwiSaver offers the best level of customer satisfaction, we ask KiwiSaver members to rate their providers' performance across seven key measures of performance. On the results of our findings we then award the provider that delivers the best overall satisfaction our top award.
For this year's award, we canvassed the opinions of 3260 New Zealanders with KiwiSaver accounts across 14 different providers. They were asked to rate their satisfaction with their providers' performance across the following categories:
Overall Satisfaction
Communication
Customer Service
Fees
Investment Options
Investment Returns
Value for Money

Topping our award ratings for the first time is Generate. The New Zealand owned and operated investment management company is the only KiwiSaver provider in this year's award ratings to earn a top 5-Star rating for Overall Satisfaction.
Across all our award categories, Generate receives top ratings from its many contented KiwiSaver members. In addition to a 4-Star rating for fees, it has a combined total of six 5-Star ratings, double the number of top ratings earned by all the other KiwiSaver providers in this year's award survey combined – a truly remarkable achievement.

What KiwiSaver funds does Generate offer?
Generate has a choice of six KiwiSaver funds to choose from. As a responsible investor, Generate ensures each adheres to environmental, social and governance (ESG) considerations. These include environmental and sustainability measures, such as climate impact, energy efficiency and waste management, as well as social factors, including human rights and fair trade issues.
Generate's six KiwiSaver funds:
Defensive
Offers small, stable returns with little risk over the very short term. Useful if you plan to withdraw your KiwiSaver funds within the next year and need certainty of the amount you intend to withdraw, such as a deposit on a first home.
Investment breakdown: 100% Income Assets | 0% Growth Assets
Conservative
Aims to deliver a modest return over the short term.
Investment breakdown: 80% Income Assets | 20% Growth Assets
Moderate
An actively managed KiwiSaver portfolio designed to provide a modest-to-medium return over the short-to-medium term.
Investment breakdown: 60% Income Assets | 40% Growth Assets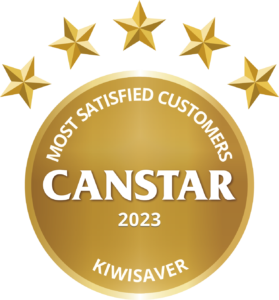 Balanced
An actively managed portfolio made up of slightly more growth assets than income assets. Aims to provide a medium return over the medium term.
Investment breakdown: 40% Income Assets | 60% Growth Assets
Growth
Generate's Growth Fund aims to provide a high return over the medium to long term. It invests in an actively managed portfolio made up largely of growth assets with a small allocation of income assets. Volatility is likely to be high. Returns will vary and may be low or negative at times.
Investment breakdown: 20% Income Assets | 80% Growth Assets
Focused Growth
This is the most aggressive of Generate's funds. As such, it's an actively managed portfolio made up predominately of growth assets. Along with the opportunity for greater returns comes greater risks of losses.
Investment breakdown: 5% Income Assets | 95% Growth Assets
To learn more about Generate's Most Satisfied Customers | KiwiSaver Award click here. Or to compare the returns and fees offered by Generate's KiwiSaver funds, just click on the button below:
---
About the author of this page
This report was written by Canstar's Editor, Bruce Pitchers. Bruce has three decades' experience as a journalist and has worked for major media companies in the UK and Australasia, including ACP, Bauer Media Group, Fairfax, Pacific Magazines, News Corp and TVNZ. Prior to Canstar, he worked as a freelancer, including for The Australian Financial Review, the NZ Financial Markets Authority, and for real estate companies on both sides of the Tasman.
---
Enjoy reading this article?
Sign up to receive more news like this straight to your inbox.
By subscribing you agree to the Canstar Privacy Policy