BNZ Personal Loans
BNZ is a New Zealand-based bank that provides home loans, personal loans, credit cards, accounts, insurance and investments.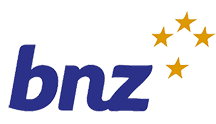 First opening its doors in Auckland, in 1861, the Bank of New Zealand (BNZ) is a registered bank and offers a variety of financial services, including retail, business and institutional banking.
Since its purchase by the National Australia Bank in 1992, BNZ has operated as a subsidiary of its trans-Tasman owner, however, it retains local governance and employs over 4500 Kiwis across New Zealand.
What personal loan options does BNZ offer?
Here's an overview of the loans offered by BNZ:
BNZ offers personal loans from $1000 to $30,000
BNZ's standard interest rate for all personal loans is 12.90%, or 12.65% for students/graduates/apprentices
BNZ's loans are unsecured, meaning you don't need to offer up any collateral in order to be approved for a loan
BNZ charges a $50 establishment fee
Flexible repayments with no early or additional payment fees
How do I apply for an BNZ personal loan?
To apply for a BNZ personal loan, either make an appointment at a BNZ branch, or call 0800 800 667. Typical pieces of information you may need to include in your application include:
Valid proof of identification, such as your passport or drivers licence
Proof of income
Your typical expenses such as rent/mortgage payments, household costs, insurance, etc
Any current outstanding debts
You'll also need to meet the following requirements:
Be at least 18 years old
Receiving a regular income
Be an NZ citizen or permanent resident
To find out how much you could afford to borrow, check out Canstar's personal loan repayment calculator.
Other Personal Loans from