You need or want a new set of wheels but, without sufficient savings, you know you're going to have to look at financing a car. Canstar scopes out how to buy a car in New Zealand.
If you don't have the money to pay cash for a vehicle, you inevitably have to find a way of financing a car.
Compare Personal Loans with Canstar
There are a number of different options for how to buy a car in New Zealand, let's look at some financing methods:
How to buy a car in New Zealand with financing
Most dealers – and others such as Turners Auctions – offer loans through their favoured dealer finance group. Be aware that the dealers want car buyers to use their finance because they get commission. Additional fees mean this can be a more pricey way of financing a car. So always shop around.
Members of a credit union may sometimes have access to cheaper loans for financing a car. Unsecured personal or car loans cost more.
Getting a low or no interest loan from family may be the easiest and cheapest way of financing a car. It can, however, cause family rifts. If there is a possibility of the relationship going sour then borrowers should consider the other options of how to buy a car in New Zealand.
If you're a medical professional you can access cheap loans for financing a car through MAS. MAS was set up in 1921 by a group of doctors who believed insurance companies did not meet their needs. People with physical disabilities can access very low rates through Paraloan.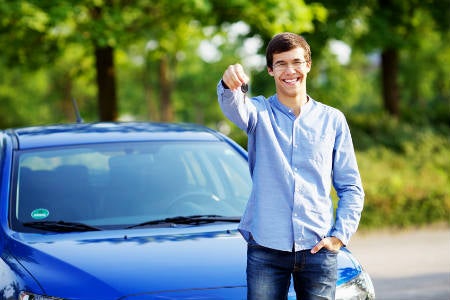 Using the bank for financing a car
Whether it's a personal loan or a car loan, borrowing from the bank often means lower costs and fewer penalties than dealer finance, including when financing a car. Be aware, however, that even banks charge establishment fees and there may be costs for paying the loan back early.
Overdraft interest rates are typically higher than those of personal and car loans and there are often monthly charges. On the other hand, the establishment fees are usually lower than those for personal loans and an overdraft does give borrowers flexibility to pay the loan off as fast as they like, which could save interest in the long run. An overdraft is an one option of how to buy a car in New Zealand if you want to avoid taking out a separate loan.
Low interest credit cards.
Some car buyers have taken to financing a car by using their credit card, the transferring the balance to get a new introductory rate, such as 2.99% for 12 months. If they then transfer the remaining balance every 12 months to a new bank, they can pay off the loan at significantly below market rates. However, this method of financing a car will only work with a serious amount of self-discipline. Not all car dealers will accept credit cards and they may have a surcharge such as 1.5% for credit card payments.
Compare Credit Cards with Canstar
A common method of how to buy a car in New Zealand is to borrow against the mortgage to upgrade the family car. The advantage of this is that the interest rate is cheaper – sometimes more than 10% cheaper. Revolving credit mortgages are an easy way to finance a car without additional paperwork and red tape. It's important, however, to make sure that the money borrowed with a mortgage for financing a car is paid off within a short time frame, such as 3 to 5 years. Mortgage interest payments stretched over 20 or 30 years will end up costing far more than a personal loan paid off in 3 to 5 years.
Financing a car: what you need to watch out for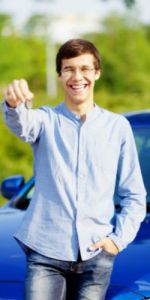 One thing to be aware of; a secured loan will have a lower interest rate than an unsecured one. Usually, the loan is secured over the car itself, meaning it can be repossessed if the borrower falls behind with loan repayments. Sometimes, however, it's secured over a house or other property.
There are some traps to be aware of with financing a car though a loan. Buyers may find all sorts of costs such as mechanical warranties hidden in the fine print of the loan and end up paying way more than they expected for the car. Lenders may also sometimes ask for guarantors. This is another person who will guarantee to pay the loan if the borrower defaults. This can be risky for the guarantor and sometimes it's worth paying a little extra to avoid this.
What to look out for with a personal loan: 5 tips
| | |
| --- | --- |
| Interest rate charged on the loan | The interest rate charged on your loan will make a significant difference to the lifetime cost of your loan. |
| Repayment flexibility | Ensure that you will not be penalized by the financial institution for repaying your loan early. |
| Competitive fees and charges | Fees and charges can make a significant difference to the overall cost of a loan. You need to balance interest rate, fees and charges to ensure your product is competitive. |
| Good service | Basic service requirements include: accessing loan details online, easy to make additional repayments, account queries answered promptly and accurately. |
| Comfortably short term |  Longer-term loans might seem attractive because monthly repayments will be less, but it's important to remember the longer the loan, the more expensive it is. |
A parting finance tip for how to buy a car in New Zealand
The best advice is always to borrow as little as possible when financing a car, and pay it off as fast as possible. That way you'll pay less interest.
The Ministry of Business, Innovation and Employment has more helpful information on financing car. Read their advice here.