As a business model, peer to peer lending (P2P lending) is relatively new in New Zealand, but it is growing….
Here is a quick rundown of the main P2P lenders in New Zealand. All have been licensed by the Financial Markets Authority.
Harmoney
Harmoney launched in New Zealand in September 2014 and is New Zealand's first licensed and operating Peer to Peer Marketplace.  In its first year of operating in New Zealand, the lender facilitated 70,000 loan applications and settled $100 million in personal loans. It has now facilitated $250 million of settled loans, according to its website. The lender launched in Australia in 2016. At the time of writing, Harnmoney has issued more than $1 billion in funded loans and has 312,000 members. Harmoney provides unsecured loans of amounts starting at $2000 and up to $70,000, over repayment terms of 3 years or 5 years.
Squirrel Money
Squirrel Money uses a personal bidding system, where investors put in bids by stating the rate they want and how long they want to invest for. The bids are then matched against the secured and unsecured loans on Squirrel Money's platform. It manages the risk of peer-to-peer lending by using a reserve fund that it calls, "Loan Shield". How this works is it takes part of each of the borrower interest payment and puts it into the Loan Shield to cover any unexpected credit losses. The amount that is put in this reserve, known as the "risk premium" is determined by the risk level of the borrower. If the borrower is low risk, then a relatively smaller amount is put into the reserve, compared to the amount of a borrower who has a higher risk profile. If a borrower defaults on a loan, the reserve fund covers the payment to investors, provided there is enough in the reserve.
Zagga (formerly Lendme)
Zagga, formerly LendMe, is New Zealand's first peer-to-peer lending system to specialise in secured loans. Borrowers can apply for loans between $25,000 and $2 million. Zagga matches borrowers with lenders, based on ivestors' profiles, which the investor has control over. Zagga's loans are 100% secured, meaning the loan is secured against the borrower's assets, most commonly against mortgages. Zagga collects the borrower's payments, take a cut in the form of fees and then distributes the rest to the investor. Zagga, then-Lendme – received its peer to peer license in April 2015 and started trading in September of that year. Zagga manages lending to consumers and businesses.
Lending Crowd
Lending Crowd is a financial technology (fintech) company. Lending Crowd provides rate and term options after assessing the borrower's individual application. Borrowers are always given the option of choosing between a 3 and a 5 year term and can borrow from $2000 up to $200,000, but must be in increments of $50. Investors must make a minimum initial deposit of $50. However, Lending Crowd encourages investors to diversify their risk by investing in multiple loans at once. Lending Crowd divides loans into four "investment grades", the better your investment grade as a borrower, the better the rate you will get for your loan. Lending Crowd offers a fixed rate range from 6.69% p.a. to 18.96%. If you accept a loan, you'll be charged fee, added to the loan total per the Amount Borrowed and Platform Fee schedule.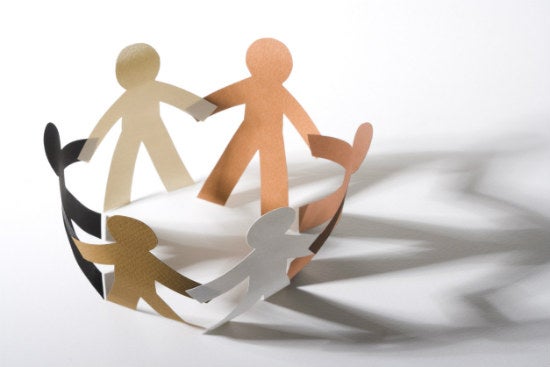 PledgeMe
PledgeMe is designed to help companies and organisations borrow from their "crowd" (investors) to help them work towards a goal. The campaigns work by offering loan notes in return for pledges. If the campaign meets its minimum target, then pledgers become lenders, who the company then repays over time at an interest rate the borrower has set. PledgeMe splits investing into three campaign types: Project Campaigns, Equity Campaigns and Lending Campaigns. Project Campaigns are for any individuals who need funds to make a plan happen, Equity Campaigns are for companies who are looking to expand via crowd investment and Lending Campaigns are for any company or organisation looking to expand by borrowing money.
Southern Cross Partners Limited (previously Southern Cross Financial Services Limited)
Southern Cross Partners Limited, formerly Southern Cross Financial Services Limited, uses a credit-based system of investing. . Souther Cross Partners Limited's credit team assesses the loan application and uses its own funds to initially provide the loan. Investors can then choose to take on all or part of an individua loan – the minimum investment amount is $10,000. Southern Cross Partners Limited then manages the loan on behalf of the investor.
To find out more about personal loans and compare rates and features currently available on the market, use Canstar's free comparison tools.
Compare personal loans with Canstar