Delaying personal financial planning is often a side effect of living a busy modern lifestyle. But a little extra time spent on your finances is worth its weight in gold.
Want some free money? Hopefully, we didn't lose you at personal financial planning. There's no denying hanging out at the beach will inevitably float your boat much more than reviewing your bills. But, creating a financial plan to take another look at where your money is really going, might offer some revelations about how much procrastination has been costing you.
Personal financial planning tip 1: review personal loans
Chances are you have had the same bank account products for quite a while now. However, if you aren't regularly checking the level of fees other providers are offering, you risk missing out on cheaper options. And personal loans are no exception to this rule. Part of smart financial planning stems from the old adage, knowledge is power. Researching personal loan rates available on the market means you can swap to a better rate. Or, you might even be able to negotiate a better deal from your current provider. After all, your business is valuable. If the thought of negotiating makes your stomach churn, have a look at Canstar's tips on asking banks for better deals.
Check out a breakdown of the current personal loan rates, according to products on Canstar's database as at 1 October 2016:
Unsecured (%)
Secured (%)
Average
16.14
11.87
Min
9.99
8.90
Max
28.70
13.95
Source: www.canstar.com.au
Rates based on loan amount of $15,000 over 3 Years – Data as at 01/10/2016.

And here's how this compares with the same period the previous year.

Unsecured (%)
Secured (%)
Average
15.64
12.08
Min
9.99
9.90
Max
22.96
13.95
Source: www.canstar.com.au

Rates based on loan amount of $15,000 over 3 Years – Data as at 1/10/2015.
Personal financial planning tip 2– review your credit cards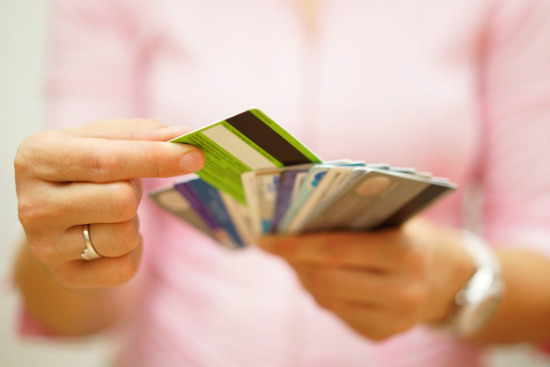 Instead of turning your credit card statements into paper planes, here's a novel idea, check what's actually written on them – including checking your fees and rates.
If you are one of the many New Zealanders that pay interest on credit card debt (around $6.6 billion worth of us do) then check the interest rate you're paying on your credit card; the average is currently sitting at 18%.
Don't forget about annual fees on your credit card too, which can range from nothing, to more than $1200 a year. The first step in personal financial planning is to check you are getting the best deal with credit cards when it comes to fees and rates.
Personal financial planning tip 3 – compare insurance premiums
While price alone is not enough to shift insurance premiums – features and policy inclusions are also important – you should still scan the market as part of your financial plan. Sometimes, it's even worth jumping online to see what your identical policy would cost if you were a new customer – it might be cheaper. Make a calendar note to compare insurance premiums whenever your insurance policies come up for renewal.
Personal financial planning tip 4 – review KiwiSaver investments
KiwiSaver is a long-term investment but that doesn't mean it should be set and forget. Make sure you're happy with your choice of KiwiSaver product in terms of fees and investment performance.
After all, an extra 1% a year on your KiwiSaver could, over your working life, equal a much more comfortable retirement. So, definitely add it to your list of tips of how to save money!