Some home renovations can considerably increase the value of your home on sale day. We explore which projects give the biggest returns for your reno bucks.
You don't have to buy and sell multiple rental properties to invest in property. If you own a home, every penny you spend on its upkeep is an investment in your biggest asset. However, when it comes time to sell, some renovations promise bigger returns than others. Canstar explores where to splash the cash in your home to maximise its resale potential.
Kitchen remodels
If you're planning on splashing out a bit on your home renovations, it's a good idea to start with your kitchen. Why? Prospective buyers know they're going to spend a lot of time in the kitchen of any house they buy. A tidy and modern kitchen can seriously improve the value of a home. Experts note that kitchen remodels return an average of 80% to 85% of every dollar spent.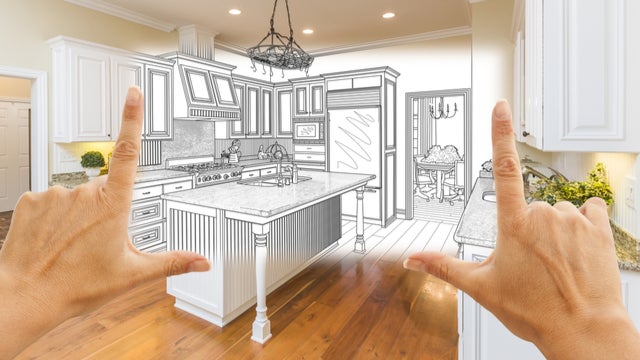 Kitchens can be expensive to renovate. In New Zealand, a basic kitchen remodel can range from $10,000 to $30,000, so research the current value of your home and how much you could sell it for with a new kitchen.
Keep in mind you don't have to do a complete floor-to-ceiling remodel to reap financial benefit. A modest kitchen update can still get you a good return. It may turn out to be more cost effective to do minor work, such as repainting or retiling, changing the cupboard doors and handles, and installing new work surfaces, rather than a full gut and refresh.
Bathroom remodels
Modernising and tidying up bathrooms is also worth considering, and will give you a head start increasing the value of your home. A bathroom that looks old instantly dates the entire property in the minds of prospective buyers.
Updating your bathroom needn't be expensive or difficult. Even simply replacing the fixtures, like cabinet fronts and taps, as well as the lighting, can quickly modernise the entire room. Replacing stained grout can also modernise the room.
If your budget is on the smaller scale, replace the tapware, toilet and sink in that order. And try not to move plumbing and pipes, as this will quickly add to your costs.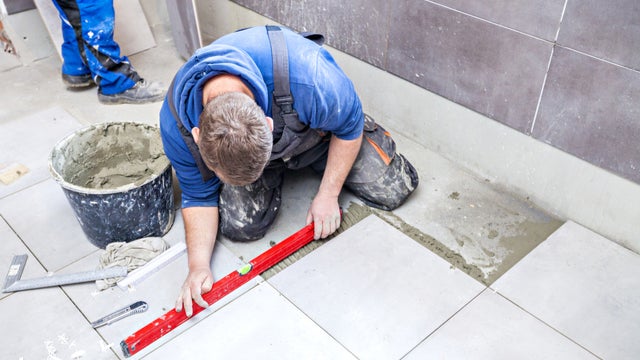 Refresh your exterior paint
The condition of your home's exterior is key to its overall outdoor appeal, so it pays to refresh it with a coat of paint. Fresh exterior paint preserves your home's exterior, and the right colour can also really brighten up a house. Choose colours wisely, and don't opt for anything too loud. The outside reflects what a potential buyer can expect to find on the inside.
Add storage space
Real estate agents agree that plenty of buyers want ample storage space. For less than $5000 you could consider upgrading your home's storage by adding custom shelving systems to an existing closet or garage. Showing buyers there's space for their belongings can really maximise your home's value.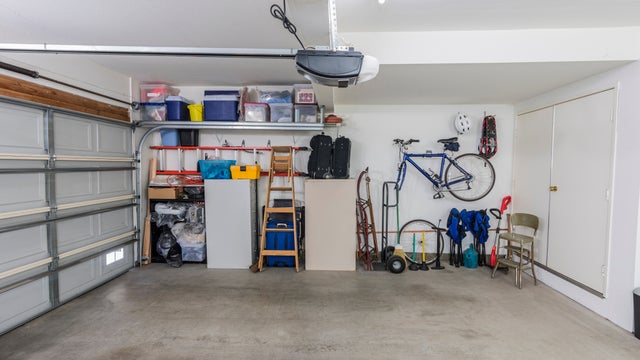 Energy-efficient appliances
Replacing old appliances with energy-efficient models is a great way to add value to your home. More buyers are starting to become conscious of their impact on the environment. Energy Star-rated appliances help you save money as they use less energy, and potential buyers also will look for ways to save money when searching for a new home.
Adding a deck
Adding a deck will up the value of your home. Outdoor living spaces have become more desirable in recent years and help attract buyers. Decks can cost anywhere from $1200 to $12,000, or more, depending on their size, building materials, and any additions, such as built-in seating or fencing.
Keep in mind that if the deck is going to be over 1.5m high, you'll need to get building consent before you start. Check out our story on landscaping for more outdoor tips: Landscaping Makeover Tips to Add Value to your Property.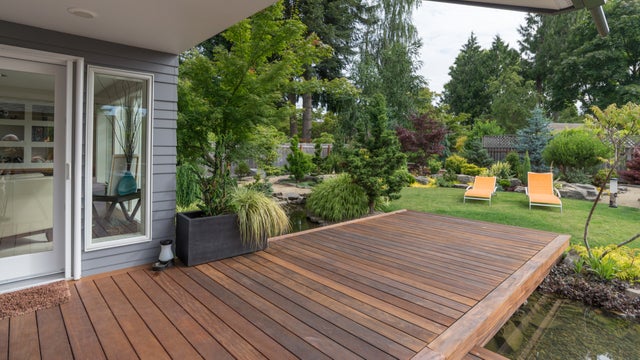 Check regulations before starting home renovations
If you are planning extensive renovations, it pays to check the government guidelines around home renovations. General repairs and maintenance, closing in an existing veranda or patio, or building a deck at ground level will generally not require building consent. However, for things like fences over 2m high, or putting in a swimming or spa pool, you'll need to get building consent.
How to finance home upgrades
There are a variety of options when it comes to financing home upgrades. You might refinance your existing home loan, which is essentially the same as taking out a new home loan, so make sure you shop around for a competitive rate.
Compare home loan rates for free with Canstar!
If your renovating costs are relatively small, a personal loan might be a fast and convenient way of funding them. Personal loans come in two forms, either secured or unsecured. Secured finance, in general, will always be cheaper than unsecured.
If you want to check out the best current deals on personal loans, Canstar can help. We rate and compare different providers and award the best our annual Most Satisfied Customers Award. And our free comparison tool uses up-to-date market information to allow you to compare different loans and interest rates. For more information, just click on the button below.
Compare personal loans with Canstar
Enjoy reading this article?
You can like us on Facebook and get social, or sign up to receive more news like this straight to your inbox.
By subscribing you agree to the Canstar Privacy Policy