Mastercard gives some tips on how shoppers can protect themselves against credit card fraud, just in time for the festive shopping season
Mastercard is investigating the use of technology that measures shoppers' heart rates to verify their access to credit card accounts.
The credit card company has announced its new technology developments as part of drawing awareness to credit card safety during International Fraud Awareness week (13 November to 19 November).
Mastercard is researching the use of electrocardiograms, which monitors individuals' unique heart rate pattern.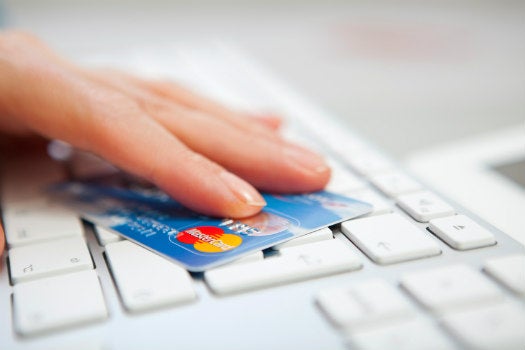 "This could soon be read through an electronic wristband and used as verification to access accounts," Peter Chisnall, country manager for Mastercard New Zealand and Pacific Islands says.
"These advances will be available to New Zealanders in the future and, meanwhile, the busiest shopping time of year is just around the corner. By using common sense and taking a few precautions, Kiwis can shop safely online, in store, and everywhere in the world," Mr Chisnall says.
Overseas, Mastercard has also launched "Mastercard identity check mobile", a payment technology application that that uses biometrics to verify a cardholder's identity. The app uses a fingerprint scanner, or facial recognition technology by talking a selfie on a smartphone.
Be vigilant to avoid credit card fraud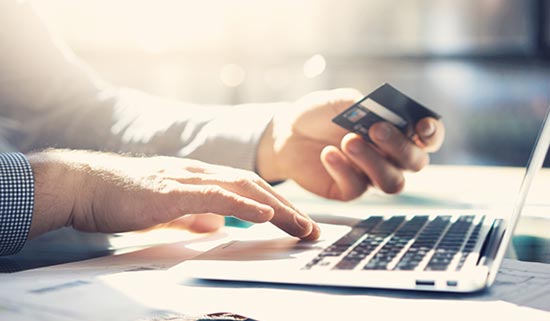 Mastercard says vigilance is key to avoiding credit card fraud, and being cautious of whom you're giving out your credit card details to.
"Payment technology is developing rapidly, and so is security. The best way for Kiwis to protect themselves against fraud and scams is to be alert and vigilant about where they are sharing their personal information, particularly as they increasingly shop online," Mr Chisnall says.
If an online deal looks too good to be true, double check the legitimacy of the organisation or individual, he advises.
All Mastercard customers have what's known as "zero liability protection", which means, if credit card details are stolen, the credit card owner is covered for any unauthorised purchases.
"Anyone who thinks their credit card or debit card details have been stolen or scammed should contact their bank immediately," Mr Chisnall says.
However, the banking ombudsman earlier warned against situations where customers are not covered from unusual credit card purchases, such as spending up large while drunk.
Mastercard's credit card safety advice
Monitor your account activity:Make regular activity check-ups part of your routine. This will help keep you aware and on top of any possible threats or suspicious activity in your account.
Choose secure webpages:Only pay for goods online via a secure webpage. Secure pages will begin with 'https' and will feature a locked padlock symbol in the browser.
Keep your details safe:Never send your bank or credit card details via email, text message, social media or over the phone.
Update your security protection:Make sure you update your security protection for whichever device you plan on shopping with, whether it is your phone, laptop or tablet.
Take advantage of Masterpass:Unlike any other digital payment solution, a Masterpass digital wallet is created in conjunction with your nominated bank, so it eliminates the need to enter payment and shipping information with every purchase and retailer.
Contact the seller:If you're buying from an online store for the first time, use the contact details to get in touch with the seller. If you don't get a response, stay away.
Trust your instincts:If you see an offer online that looks too good to be true, it probably is.
Read reviews:Search engines are your friend. You will almost always be able to find a review of a shopping site.
CANSTAR is an information provider and in giving you product information CANSTAR is not making any suggestion or recommendation about a particular credit product. If you decided to apply for a credit card you will deal directly with a financial institution, and not with CANSTAR. Rates and product information should be confirmed with the relevant financial institution. For more information, read our detailed disclosure, important notes, and additional information.