Purple Visa Credit Card
Purple Visa Card is issued by SBS Money Limited – a brand of Finance Now.
Purple Visa credit card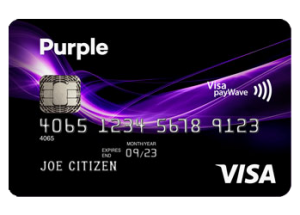 Features:
Long-term, interest-free finance at participating retailers
Spend $150 and earn $1 Purple Dollar
$1 Purple Dollar = $1 on redemption
Current offer (until 31/03/24): 12-months interest free on purchases $250+ at participating retailers
55 days interest-free on credit card purchases
Fees and charges:
$55 annual fee
Additional cards: no fee
Purchase interest rate: 24.9%
Cash advance interest rate: 27.9%
---
Canstar's free comparison tool gives you the ability to compare the Purple Visa Card with cards from other lenders in the credit card market. For more details, just click on the button below.