The Co-operative Bank Credit Card
The Co-operative Bank is a New Zealand mutual bank providing credit cards, accounts, investments, loans, insurance and foreign exchange.
The Co-operative Bank credit card
The Co-operative Bank only offers one credit card product:
Fair Rate Credit Card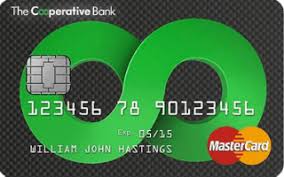 Features:
Up to 55 days interest free
0% p.a. for six months on balances transferred from another credit card or store card
Fees and charges:
$20 annual fee
Purchase & cash advance interest rate: 12.95% p.a.
---
Canstar's free comparison tool gives you the ability to compare The Co-Operative Bank credit card products with those from other lenders in the credit card market. For more details, just click on the button below.
The Co-operative Bank Credit Card
Canstar Research
Award:
Outstanding Value Credit Cards Star Rating