Co-author: Michelle Norton
Dying costs money. We know you won't be paying for it, but your loved ones will. Writing a will is unpleasant, but it's critical to ensure your family is financially covered when you're gone. 
Alright, so talking about how to write a will is probably not top of the list for fun dinner conversations. But, before you say you don't need one, have you thought about what will happen to your hard-earned KiwiSaver when you're gone?
Over the course of the year ending March 2017, 2,805 KiwiSaver members died, according to the Financial Markets Authority's 2017 KiwiSaver annual report. Of the total, 404 were in a default fund and 2401 were in other active funds.
Ask yourself how much money you have in your KiwiSaver. The average KiwiSaver account balance is around $12,000 – surely that would be better getting passed on to your loved ones if you die?
Writing a will to protect your investments
If you die without writing a will, you'll make life hard for the family and friends you leave behind. Without a will, your KiwiSaver provider needs a letter of administration from the High Court.
What's more, if you don't set out in your will how you want your life's savings distributed, your family may end up scrapping over your money or even worse, your body. It happens. New Zealand's courts are chock-a-block full of families fighting over the spoils of a relative's estate. What a way to be remembered.
Writing a will means you are creating an important legal document. Your will outlines your wishes of how your money and assets should be distributed. Consider how to write a will that protects your finances as well as any prized possessions. A will can include "letters of intention" that could cover anything from your business, to what you want done with your antique computer collection.
You can also let your relatives know if you want to be buried or cremated and why you might want Madonna's Like a Virgin played at your funeral – or if you're a Whakaaria Mai type Kiwi, a Howard Morrison jingle.
The real deal on writing a will
People sometimes assume wrongly that their will overrules everything else. That's not true. A family member can challenge a will under the Family Protection Act 1955.
Also, if you die intestate (meaning without a will), there is a statutory formula that applies to distribute your money. Anyone you owed money gets their money back, and the rest goes to your family. If you had a spouse and children, your spouse gets a certain percentage, followed by your children. Sometimes both spouse and children can get a surprise when they realise they don't get all the money.
Don't forget to include your wishes about the guardianship of your children. You should also tell your family if you are an organ donor, and sign up if you haven't gotten around to it.
If you're on a second marriage (which includes simply living together), then you need to get some legal advice. There are some horrible pitfalls that you don't want your children and second spouse to fall into.
How to write a will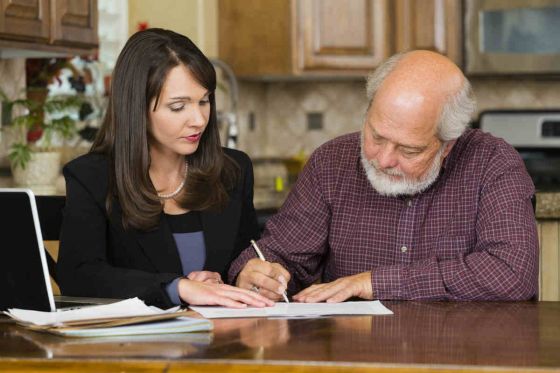 It's easy to write a will. Call a trust company such as the Public Trust of NZ, your solicitor, or an online service. There are a number of will and estate offerings in New Zealand that are backed by the likes of Perpetual Guardian.
Whether you're 20 and just leaving home or well past the age of retirement and anywhere in-between, there's a lot to think about:
More than writing a will to protect family finances
Here are some things to think about when it comes to protecting finances after you're gone:
Setting up a family trust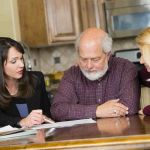 Sometimes it makes more sense to have a family trust if you own a property or two and a few investments. It gives you more control of what happens to your money and other assets beyond the grave. But figuring out how to write a will to handle your personal effects is still part of this process.
Pre-paying your funeral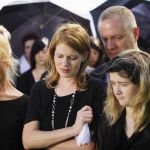 Funerals can be very expensive.  Some people don't care where and how they're buried. Others do, and they may therefore have the foresight to pay for the funeral before they die.
It's possible to pre-pay your funeral with a funeral director, but check if your payment is inflation-proof, in case funeral prices rise at a faster rate than inflation. Another option is to buy funeral insurance with a number of life insurance companies. Or you can simply buy yourself a plot in a cemetery in advance. You might also want to carve your own sepulchral effigy before you die, or at least buy the gravestone of your choice.
Get a filing cabinet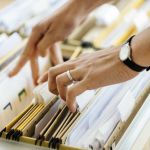 Don't leave your family a mess of paperwork. Put all your documents in an expander wallet, filing cabinet, or safe deposit box – and tell your family where to find it!
In that filing cabinet, you'll need to put originals or copies of everything from your birth certificate to marriage licence, insurance policy information, KiwiSaver fund numbers, IRD numbers, past tax returns, passports, bank account numbers, and proof of your ownership or lease on your house. There's a lot that's needed to tie up your affairs, and it's really worth giving this some thought.
For example, if you die young and your children later need to prove their whakapapa to qualify for a Māori education trust scholarship or similar, can they? You might also want to share your passwords so that your executor or family can access your computer, smartphone, and tablets or other devices. That way they could possibly take charge of your email and social media accounts to inform the world of your passing.
Consider how your partner will survive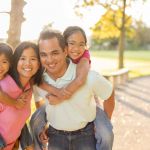 If you're the breadwinner and your partner is a stay-at-home-spouse, or vice versa, your financial situation changes if one parent or partner dies. Can you afford the rent or mortgage on your own? And how will you get extra money to pay for childcare if you need to go back to work?
Unless you're single, it's a good idea to have life insurance. You would need at least enough life insurance to pay off the mortgage, pay for the funeral, and giving the surviving partner some time off work to grieve and take care of the financial matters.
Good value life insurance policies will usually pay out on the diagnosis of a terminal illness. That means you can pay the mortgage immediately and have some money to take time off work to nurse your partner.
Set up enduring powers of attorney (EPAs)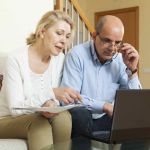 It's often believed that only old people need an EPA, in case they get dementia or have a stroke, and can't act for themselves. But what happens if you fall off your longboard and end up in a coma? You don't need to be ageing to need an EPA!
If you've set up an EPA, someone else can act for you and do things such as pay your bills, make decisions about medical care, and even file your tax returns to the Inland Revenue Department. It's also a good idea to create what is known as a "living will", which outlines what you want to happen if you end up medically brain dead or a number of other situations.
In conclusion, no-one wants to die before their time, but each of us owes it to our loved ones to be prepared by writing a will and handling your finances.