Worried about your KiwiSaver fees? New player Simplicity aims to slash fees and earn you more
A new not-for-profit KiwiSaver provider – Simplicity – has entered the New Zealand market and aims to help Kiwis add as much as an additional $65,000 to their investment funds.
Simplicity launched to a limited number of members on 1 August, ready to disrupt the KiwiSaver market, with an aim to "charge the lowest fees by removing expenses, commissions, overheads and profits," according to its website. It has announced that it is  now ready to open early to thousands on its waiting list.
"The platform has been thoroughly tested, and has passed with flying colours. It's now fully functioning, industrial strength and ready to make Kiwis richer in retirement," said Simplicity Managing Director, Sam Stubbs.
Initial demand for Simplicity has been very strong.
"We've already reached our 12 month targets. Thousands have registered interest, and we are now making Simplicity fully available to them", he said.
"We believe fees have been too high for too long and all New Zealanders should be better off in retirement. So we've created an online non-profit KiwiSaver plan that only charges members what their account costs to manage, nothing more. And it means you could get up to $65,000 extra by the time you retire. Maybe more," said Managing Director Sam Stubbs.
Each Simplicity KiwiSaver fund type has over 9,000 different investments across 23 countries. Simplicity's international investments are managed by Vanguard, which manages $5.3 trillion across the world.
Simplicity joins an already busy market for KiwiSaver scheme providers;  Canstar rated 23 KiwiSaver scheme providers in 2015.
Compare KiwiSaver scheme providers
The new provider pools together key players in the investment and financial space, with former Tower Investments chief executive Sam Stubbs as a trustee and ex-director of Westpac's private banking, wealth and insurance Mark Fitz-Gerald as an independent director.
KiwiSaver scheme providers: how Simplicity says it's different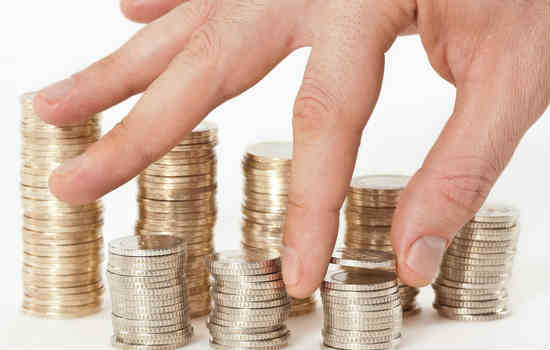 According to the Simplicity website, people probably don't realise that they could be spending more on KiwiSaver fees than on their mobile phone and power bills:
$35,900 for lifetime mobile phone charges, according to the Commerce Commission's 2015 annual telecommunications monitoring report.
$37,200 lifetime power bills, based on Powerswitch's calculations of power used by a medium household in 2016.
Simplicity compares this with fees for KiwiSaver scheme providers:
$54,700 for KiwiSaver fees according to Sorted.org.nz's calculations for a Growth KiwiSaver fund.
According to a  September 2015 Treasury report on KiwiSaver funds, Simplicity might be on to something when they say New Zealanders are paying too much in fees to their KiwiSaverr scheme provider.
"Fee levels appear to be in the upper half of comparator countries and well above the extremely low fees available in some markets," the Treasury says in its report.
Simplicity states its KiwiSaver fund performance will have a point of difference because it is 100% owned by the Simplicity Charitable Trust.
Simplicity claims it can keep its fees down – contributing to its KiwiSaver fund performance – by minimising spend on promotion and operations.
"No shiny head offices, no costly advertising and no commissions. Just letting real Kiwis keep the money they've worked real hard for, so they can get the absolute most out of retirement."
So, with an already crowded KiwiSaver scheme provider market – and now another provider to add to the mix – it pays to weigh up your options and compare what's out there, so you can maximise your investments.