CANSTAR explores KiwiSaver contributions holidays and when you might want to apply for one
Money, money, money…mon-eyyy. Sorry, did we just get the theme song of Trump's Apprentice show stuck in your head? Money, moolah, dough, cash, whatever you want to call it, having enough of it is a vital part of ensuring you will be secure in retirement. This is where KiwiSaver comes in, the Government scheme where you and your employer contribute to your retirement savings – or to your first house deposit. But along with having a savings plan, it's important to know what you can do if you find yourself in a financial pickle and need a savings reprieve.
KiwiSaver contributions holidays could be just the solution in these times of need, you just need to tick a couple of boxes first.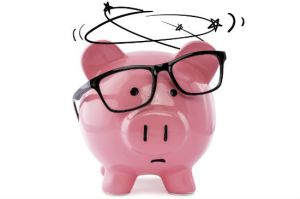 What is a KiwiSaver contributions holiday?
A KiwiSaver contributions holiday is when employees take a break from making KiwiSaver contributions – which are made from deductions out of their pay. To be eligible for a contributions holiday, you need to have been a KiwiSaver member for at least 12 months, according to the IRD website. You don't even need to provide a reason to take the contributions holiday and you can put your savings on hold anywhere from three months to five years. In some cases, Inland Revenue may agree to a contributions holiday of less than three months.
You can take an unlimited number of contributions holidays and can renew contributions at any time. However, if the KiwiSaver member makes another change – to start or stop contributions – within three months of the last change, the member's employer has to agree. Employers must resume compulsory employer contributions again when the employee has restarted their own contributions from their pay.
Why would you take a contributions holiday?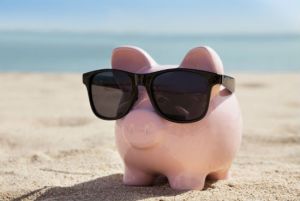 There are many reasons why people may choose to take a contributions holiday. If you're off on an actual holiday – not just a savings one – you may want to have a little bit of extra cash for the time while you're away. Or, you might have some unexpected medical expenses to cover for you or a loved one. According to the Financial Markets Authority 2016 annual report, there were 1.1 million "non-contributing members". Non-contributing members had not made a contribution in the two months prior to March 2016; these members had either failed to make contracted payments or were on a contributions holiday. The non-contributing members account for 42.7% of the total 2.6 million KiwiSaver members.
Been in KiwiSaver for less than 12 months?
If you have been in the KiwiSaver scheme for less than a year, you may still be able to have a break from making contributions through an "early contributions holiday". But Inland Revenue will only grant this for KiwiSaver members who are experiencing – or likely to experience – financial hardship. To be eligible for the early contributions holiday, you have to provide evidence of this financial hardship. And, if the hardship has happened as a result of something within your control, don't be surprised if Inland Revenue rejects your application. The length of an early contributions holiday will be worked out between you and Inland Revenue; the default term is three months. Depending on your circumstances, this term may be extended.
How do you apply for a contributions holiday?
If you've registered for a My KiwiSaver account – online tracking of your KiwiSaver – you can apply online for a contributions holiday. Otherwise, you can print off and complete a contributions holiday request form, on the Inland Revenue, and post to the department's address listed on the form. You can also call the Inland Revenue: 0800 549 472 (0800 KIWISAVER), or 04 978 0800 if calling from a cellphone.
Make a plan to resume contributions after a break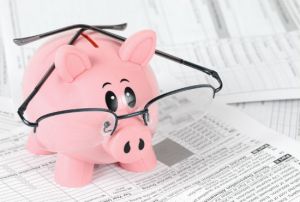 Being able to take a break from KiwiSaver contributions can be a great way to help you manage your finances when other expenses come your way. But, as nice as holidays are, eventually you come back to reality, right? Don't lose sight of why you joined the savings scheme to begin with; it's there to help with financial security in retirement, or even to help you get into your first home.
And while you're thinking about getting the most from your KiwiSaver scheme, why not put a note on your to-do list to check your KiwiSaver provider is the best fit for you? CANSTAR has a KiwiSaver table to help you compare providers, so you can see what's on the market.