Co-author: TJ Ryan
The prestigious titanium credit card is designed to be one level above the
platinum credit card
, which is the highest level of rewards credit card currently available in New Zealand.
What are the benefits of this exclusive credit card and is it worth the price tag?
What is a titanium credit card?
The titanium credit card is a mythical beast in New Zealand – it doesn't really exist. At the time of writing, Canstar does not research and rate any credit cards with the titanium label.
American Express was the first lender to offer a card with the "titanium" label, and it was only available for certain cardholders by invitation. The American Express Centurion Card or "Black Card", as it's known, is actually a charge card rather than a credit card – so the balance must be paid in full each month. The card is made of anodised titanium, a hard, silver-gray metal that is strong, light, and used in corrosion-resistant alloys. The card offers exclusive privileges including a 24/7 concierge service, has no set credit limit, and is available by invitation only.
Want more finance tips?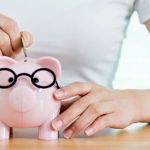 Sign up for free to receive more news and guides, straight to your inbox.
By subscribing you agree to the Canstar Privacy Policy
What are the titanium credit card benefits?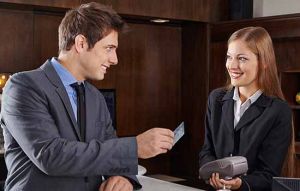 Titanium credit cards usually have the same benefits as a platinum credit card or other premium credit card with a few additional perks:
A rewards program that may have uncapped points earning potential
Complimentary insurances may include complimentary international travel insurance, travel accident cover if you are involved in an accident as a pedestrian or while using public transport, inconvenience cover if your domestic flight is cancelled, a Price Protection Guarantee, Purchase Protection Insurance against theft or accidental damage of new purchases, and an extended warranty on purchases
Concierge services may be available 24/7 to carry out tasks like making reservations and ordering purchases for you.
But it's not all benefits on the horizon. Titanium cards, like other premium credit cards, feature high interest rates and annual fees, reflecting the fact that they are designed for borrowers with a high income, who can afford to pay their closing balance in full each month.
Is a titanium credit card worth it?
Not really. At the time of writing, it seems like there is no practical difference between titanium and platinum credit cards. Providers with a titanium credit card usually offer these cards as the step above Platinum cards, with a higher credit limit in the hundreds of thousands of dollars.
Canstar researches and rates platinum, gold, and silver credit cards with the same premium benefits as most titanium credit cards.
Want more finance tips?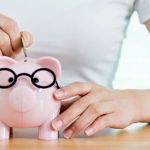 Sign up for free to receive more news and guides, straight to your inbox.
By subscribing you agree to the Canstar Privacy Policy