Been thinking about changing credit cards? Not sure where to start?
Switching credit cards offers a way to get out of debt faster. Read the questions below – and if you answer "yes" to any of these questions, this is a great indication that you should be shopping around for a better deal.
Do you owe a running balance?
It is vital that you make sure you are paying as little interest as possible if you owe a running balance and do not pay your card off in full every month.
Does your credit card charge an interest rate of more than 10%?
Your credit card interest rate can make a huge difference to how much you pay on your credit card debt. It goes without saying  that the less interest you pay, the quicker you are likely to get on top of ongoing debt.
Compare credit cards with Canstar
Did you sign up for your credit card because of the rewards on offer?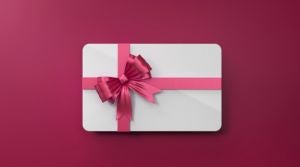 Rewards credit cards tend to charge a higher rate of interest than basic cards. If you owe money, check whether the interest you're paying is worth more than the rewards. While rewards can be great, they come at the cost of higher interest rates and usually a higher annual fee as well.
Check out our guide on types of credit cards to find out what card is suitable for you.
Did you originally sign up for a 0% introductory rate?
Balance transfer credit cards with introductory rates,  allow you to have a lower interest rate for a fixed period of time, before returning to a higher interest rate once the introductory period has finished.
Introductory rates are close to or at 0%, which can be good if you're using them to pay off your debt – but be aware that the revert rate (the rate that applies after the introductory period) tends to be higher than average.
Some balance transfer cards waive the annual fee for the first 12 months. After that, the annual fee will be charged.
Did you apply for your credit card because you liked the colour?
Over the past few years, Canstar has seen a move upwards from the standard, gold and platinum levels of card to standard, diamond, gold, platinum, signature, and/or black card. With that extra level above platinum that wasn't there before, it's important to be aware that different colours of card indicate different annual fees and credit card limits.
Switching credit cards: Compare your options first
Canstar analyses and rates credit cards from providers across four different spending profiles: check out what is on offer and whether you could be saving money.
Compare credit cards with Canstar