If you've set yourself some money goals for 2019 but don't know where to start, then look no further. Canstar is here with some tips on how you might just be able to save money fast – or, at least, faster than you thought!
Here are three areas where you can stash some cash this year:
Save money fast for a house deposit or big investment 

It has become more and more difficult to get into the New Zealand housing market but, don't give up hope, it's still possible to buy your first home. And that counts for other big investments, too. Cutting out unnecessary costs is central to helping save money fast. Sitting and waiting for the money to enter your account each payment, yet sticking to the same spending habits, will not lead to any dramatic changes in your savings account. Minimalism is a trend sure to stick around, once you see the money saved.
Compare savings accounts with Canstar
The first step to saving fast is analysing and writing down your weekly costs. This includes your bills you can't opt out of and then how much you choose to spend on food, pleasure, coffees, clothing purchases and so on. Once the list is formed, pinpoint which ones could easily be substituted for a cheaper option, or cut out fully. If you're finding it hard, to help inspire you, add up how much you could save by making those changes! 
Saving money doesn't mean you can't have fun. Instead of spending $40 on that fancy dinner, a picnic at sunset is just as satisfying, but without the extra cost. Researching different activities in your area will also help inspire you to save money. A good way to do this is by bookmarking the link, screenshotting the pictures or saving the pictures on Instagram or Facebook. When the activities are stored in one place, you can click through the ideas, to get you back on track when you feel the need to splash out. You'll find exploring waterfalls or beautiful coastlines will give you more satisfaction than spending $100 on a new dress that will only become one of your old dresses in a week's time.
And, when it comes to purchasing items in the new year, take a relook through your closet and other belongings before buying more. Things can be reused and sometimes you may come across items you forgot you even owned. Reorganise; put all items in their own area and create new outfits to motivate you and show you that what you have is enough.   
 Canstar's list of more ways to save for a home deposit
Have a second source of income. 
Move back in with your parents.
Make a budget and stick to it.
Save more to begin with.
Sell some belongings. 
Find a better bank account.
Deal with your debt.
Look for the bargains.
Ditch the plastic.
Downgrade your transport.
Once you've saved enough for a deposit, it's time to apply for a home loan. Choosing the right home loan can save you thousands over the years and it's therefore crucial to make sure you pick the right one for you. Canstar compares home loan rates to save you money in 2019.
Compare home loan rates with Canstar
Save money by changing to a credit card that suits your spending

If you're struggling to pay off your credit card, one way to reduce stress in the new year is to switch to a credit card with a lower interest rate.
In December 2018, Kiwis spent a staggering $3,309 million on their credit cards. In addition, many Kiwis do not make their credit card repayments each month and are building up more and more debt. 
If you're not making credit card payments on time – and your credit card has a higher interest rate – then you could also be hit with late payment penalties. So, it's worth checking out credit cards with a lower interest rate. Or, if you've made the decision to cut costs, then you may be able to put that money saved into a lower interest rate credit card with higher repayments. Either way, switching credit cards could save you money this year, so it's best to compare credit cards.
Compare credit cards with Canstar
But remember, balance transfer fees, account-keeping fees, annual credit card fees, rewards and introductory rates all vary between credit cards, so it's important to weigh up the options before making the change.
Check out the credit card options available
Make money by decluttering your home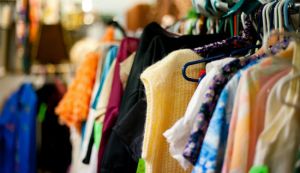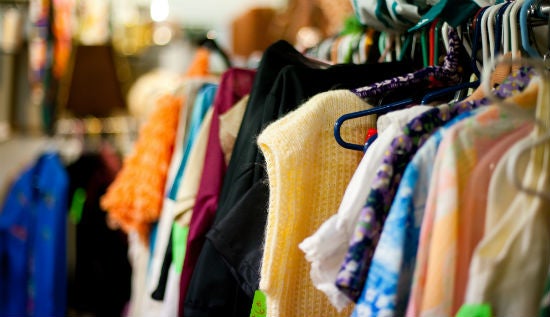 With the Konmari method becoming an ever-popular concept, decluttering can, in fact, also make you money. The Konmari method is essentially a process of decluttering your home, by only keeping items you will use and items that bring you joy.  But, as the saying goes, one man's trash is another man's treasure. There are plenty of online platforms to sell your unused items nowadays and your savings account is just itching for that extra money each week.
The long-standing internet auction site, Trademe, is a great option to make money fast as people are able to search the item they are after, which may be exactly what you are listing. And there is also the option to add a "buy now" price. But make sure you consider the success fee – 7.9% up to a cap of $249 – which TradeMe takes on completion of the sale. This could cut into your profits, so make sure you factor it in.
Facebook Marketplace and Facebook buy and sell pages, on the other hand, do not deduct money when selling items. Instead, their revenue comes from advertising. But the down side to social media sales is that your post may get lost in the thread. To increase your post's exposure, get your friends to like or comment on your post and a notification will then be sent to all of their Facebook friends that they have done so.
From branded clothing, bulk clothing packs, jewellery boxes to skateboards, anything goes when it comes to making that extra buck. And it can often be the items you wouldn't think are worth much, that give you the most financial revenue.
Want more finance tips?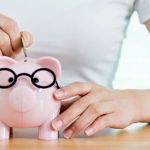 Sign up for free to receive more news and guides, straight to your inbox.
By subscribing you agree to the Canstar Privacy Policy