Carrying out an annual credit rating check – and more frequently if you're thinking of applying for a home loan – helps to avoid any nasty surprises of the financial kind  
What is a credit rating check?
A credit rating check involves obtaining a credit history report which summarises your payment history. This includes payments for credit cards, mortgages, car finance and hire purchases. A credit history report might also include information in relation to other bills, such as electricity, gas and phone accounts. A credit history report allows lenders to do a credit rating check on your financial fitness before giving you credit. Further, landlords, insurers and potential employers can also checking your credit history.
A credit history report can show any defaults for up to five years where a payment was overdue by more than 30 days and where the lender took action to recover the payments. This still applies even if you subsequently paid the amount in full. Information about your repayment history, where you did not default, can be kept on your credit record for up to two years.
Why is a credit rating check important?
If you've ever defaulted on a loan, forgotten to pay a bill or had an application for credit declined, this will all show up on a credit history report. These things are no deal breakers when it comes to applying for a home loan, for example, but it's certainly something banks will check. Before applying for a home loan, clean up your credit history so banks can see you in the best financial shape possible. A clean credit history report is another tick in the box in increasing your odds of being approved for a home loan.
Keeping a clean credit rating
| | | |
| --- | --- | --- |
| Meet all of your payment obligations | | This means ensuring you pay off your credit card, any higher purchases, or other loan repayments. |
| Seek help if you can't meet repayments | | If you are struggling to pay off your debts, seek help as soon as possible, such as from a financial advisor or talking to the lender. |
| Check your credit record regularly | | Knowing what is on your credit record means you can avoid finding out about any skeletons in the closet at the same time as the bank does. |
Related articles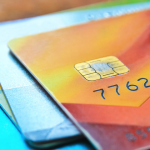 Increase your chances of credit card approval
Extra $50 a month on credit card bill saves thousands 
Credit cards not all created equal
Who provides a credit history report?
There are three credit rating agencies which will generate a credit history report for you. Agencies in New Zealand include:
Everyone has access to a free credit history report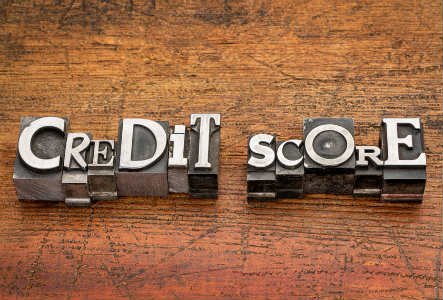 It's important to note that everyone is entitled to a free copy of their credit history report. All three of these companies have a free option – although this isn't always easy to spot – so make sure you hunt around. However, if you need the results to a credit rating check in a hurry, you can "fast-track" the process, for a fee. A credit reporting company is allowed to charge only a maximum of $10 for this fast-track service.
The Citizens Advice Bureau provides further information on what a credit history report includes, how to keep a clean credit rating, and how to access reports. Keeping up with credit card and loan repayments is also about ensuring you only take on debt which you are able to manage. Make sure you compare credit cards with your own lifestyle, so you can avoid getting in over your head.
To see how credit cards stack up with fees, interest rates and rewards, check out Canstar's latest credit card ratings report.
Enjoy reading this article?
Sign up to receive more news like this straight to your inbox.
By subscribing you agree to the Canstar Privacy Policy