Co-author: TJ Ryan 
The best step towards answering the question: "What credit card is right for me?" is making sure the interest rate and annual fee you're paying matches your spending profile. 
Every year, Canstar rates the credit cards on offer in New Zealand, based on how they cater for borrowers across the following categories: Low Rate, Low Fee, Rewards and Flight Rewards.
What do those credit card profiles mean?

Wondering what type of credit card you should get? This depends on what type of spender you are. Ultimately, it comes down to two questions:
How much do you spend on your card each month?
Do you pay off your credit card in full each month?
Here's how Canstar defines the four types of credit card – and links them to spending/repayment behaviours.
1. Low Rate
A Low Rate credit card is for consumers who are looking for a credit card with a low interest rate and flexible lending conditions. In order to be eligible for this category, cardholders must be able to apply for a $6000 credit limit.
2. Low Fee
A low fee credit card is for  consumers seeking a credit card with low ongoing fees and who may be looking to access some premium card facilities. The minimum credit limit cannot be higher than $6000, to fit in this category.
This could be best suited to someone who keeps a credit card in reserve for big ticket items, going on holidays, or in case of emergencies, and then pays off the balance over a few months.
3. Rewards credit card
Rewards credit cards are geared at consumers that want to get optimal return on their everyday spending The card must offer a rewards programme that provides direct access to merchandise, cash-back, gift cards, lifestyle
The card must offer a rewards programme that provides direct access to merchandise, cash-back, gift cards, lifestyle rewards or food and beverage rewards, to be eligible for Canstar's ratings.
4. Flight Rewards
Flight rewards are for consumers seeking a credit card or charge card that will allow them to redeem points for flights.
To be eligible for Canstar ratings, the credit card's rewards points must be able to be transferred to one or more flight rewards programmes that collectively offer flights between Auckland and the three destinations considered.
Compare flight rewards credit cards
So you know what type of spender you are…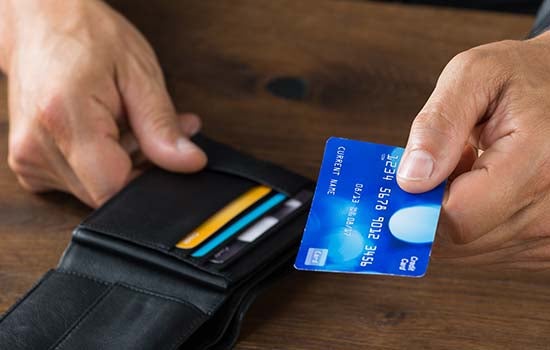 To find the card type that best suits your spending needs, it could be worth comparing credit cards on Canstar's database.
Our latest credit card star ratings compares 37 credit cards from 11 credit card providers, so there are plenty to choose from!