Co-author: Olivia Fairhurst 
When sale signs get the better of us and we find ourselves spending more money than anticipated, credit card debt can creep up – the current is always a great time to take a deep breath and assess our personal debt situation. After all, a problem shared is a problem halved and that's why we – at Canstar – are here to help.
New Zealanders spent a hefty $4,219 million on their credit cards in December 2018, compared to only $3,668 million, just two years ago in December 2016. Kiwis are gradually spending more and more on their credit cards, so, it's important to learn how to get yourself out of credit card debt before it's too late and you find yourself between a rock and a hard place. And while you may already feel you're in that position, the best thing you can do to get out of credit card debt is to put aside some time to make a plan. Procrastinating or avoiding it will only make it harder in the future.
If you're in the juggling credit card debt category, here is an easy process to do some de-cluttering!
Calculate what you owe on your credit card and/or personal loans
Grab a piece of paper and a pen and write down the outstanding balance of all personal debt that you currently owe. That includes credit and store cards and any other personal loans. Next to each outstanding balance, jot down the interest rate that you are paying on that debt.
Check out what credit cards and personal loans are on offer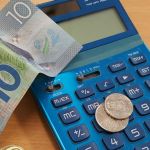 When you see it in writing, you could be surprised by how much interest you are paying on some of your loans. So now is the time to check out what else is on offer. Canstar compares 38 credit cards ranging between low interest rates of 12.69% – after the introductory interest rate of 2.99% – all the way up to 25.99%.
If you are transferring credit cards, look out for potential balance transfer fees. Canstar makes comparing credit cards easy, by weighing up the costs and features, so you don't have to do it manually. Compare current low interest rate credit cards and low-interest rate personal loans on offer below.
Compare credit cards with Canstar
Consolidate credit cards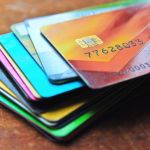 How many credit cards do you have? How many car or personal loans? The more loans you have, the more difficult it is to keep track of them all, so consider whether any of your loans could be combined together – otherwise known as consolidation. There are many lower interest rate credit cards on the market, which can save you a heck of a lot of money in the long run.
Work out your repayment plan
The most important thing when it comes to personal debt is to have a plan to pay it back at some point! To be successful in paying off your credit card debts or personal loans, you basically need to be smart in choosing your credit card or personal loan so that the repayments are viable with your income and spending habits. Pro tip: try choose one that is flexible and allows you to make extra repayments when you choose at no extra cost. This way you're paying off more of the actual debt rather than just the interest. Once you've made a plan, personal debt will become a lot less stressful!
Be realistic about your credit card debt 
Debt usually doesn't appear overnight; it gradually builds up over time. And likewise, paying it all off happens gradually over time as well. It's important to reward yourself along the way and to avoid feeling overwhelmed about it all. Surprisingly, a great way to save money is to treat yourself. If you cut out rewards all together, it's easier to give up. However, treats every once in a while, can keep you on track. 
As the movies suggest, chopping your credit may be the end to credit card debt but getting rid of your credit card altogether is not necessarilly the way to go.  Credit cards are great to create a credit history report or high credit score so that there's a higher chance of lenders advancing you money in the future and at a higher amount. If you're in the midst of a lot of debt or you've just got back on track, it would probably be best to create a smooth credit rating so lenders can see your debt days are in the past.