Co-author: Michelle Norton
Are credit card balance transfers a good idea? What is a balance transfer interest rate? 
Despite our historically low official cash rate of just 1.75%, credit card interest rates are still high, and credit card debt is making balance transfer offers look mighty tempting to a lot of people. But are balance transfer offers really a good deal? Canstar takes a look at the pros and cons of credit card balance transfers.
Why would you use a credit card balance transfer?
Credit card balance transfer offers can be appealing if you're trying to pay off a credit card debt. After all, money you're paying in credit card interest is simply dead money that you might've been able to avoid paying, and as a nation we pay billions of dollars in credit card interest each year.
Want more finance tips?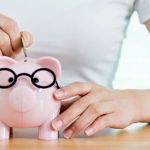 Sign up to receive more guides like this, straight to your inbox.
By subscribing you agree to the Canstar Privacy Policy
Balance transfer offers  can be found offering a rate of 0% for several months. So, there is definitely money to be saved by taking advantage of a credit card balance transfer deal – if you use it appropriately and wisely!
While a 0% interest rate can be incredibly appealing for those of us with sizeable debts that need paying off, no financial product is without its risks, and credit card balance transfer offers are no different.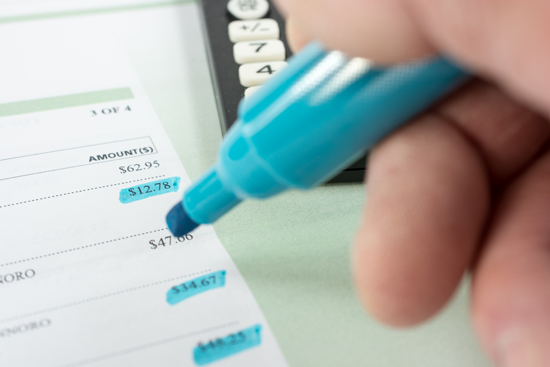 Costs to be aware of for balance transfer offers
Even though you may not be charged any interest on your initial credit card debt when you use a credit card balance transfer deal, there are other potential traps to be aware of. These include:
| | |
| --- | --- |
| Balance transfer fee | Some cards will charge a fee of up to 3% of the balance being transferred when you switch your debt across. |
| Annual card fee | Check whether the balance transfer credit card comes with an annual fee. Annual fees can range right up to $700/year! |
| Purchase interest rate | While the initial debt that you transfer over to the new credit card might not attract any interest, any extra purchases you make on that card could attract interest from Day 1, sometimes at an interest rate of more than 20%! |
| Revert rate | If you don't manage to pay your debt off before the balance transfer period expires, you may end up paying interest on that debt at the "revert rate" charged by that card. Again, this can mean an interest rate of more than 20% |
Is a balance transfer offer a good idea?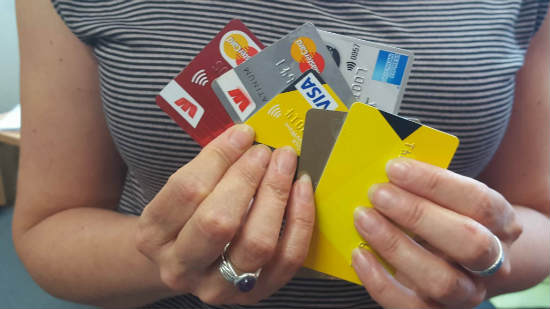 So, if you have racked up a bit of personal debt, is a credit card balance transfer a good idea? There is no one right answer to that question, as it depends on each person's individual situation. But in short, a balance transfer can be useful if you use it responsibly:
Choose a 0% or low-interest deal on a card that does not have a high annual fee.
Cancel your previous credit card (to avoid the temptation of running up a whole new debt).
Choose a relatively long transfer period (for example, between 14 and 18 months) provided that long period of time does not attract higher fees.
Do not make any new purchases with the balance transfer card.
Concentrate on paying off as much of the debt as possible during the interest free period.
Check the reversionary interest rate and, if it is high, transfer any balance left outstanding on the card at the end of the interest free period to a low rate card.
Generally, any new purchases that you make on the card will be charged at the higher reversionary rate, right from day 1.
Simply shifting your money to another card – even one that offers a lower interest rate – is a short-term interest rate relief option, not a cure for your overspending habits. Even worse would be if you transferred your balance to a new card and then run up the debt on your original card as well! And it's important to keep in mind that a credit card balance transfer deal can affect your credit rating.
If you decide to use a Balance Transfer, make sure you know exactly what the costs and benefits could be.
Otherwise, that balance transfer might just be a short-term solution that could potentially lead to more of the same down the road.
How to make the best use of credit card balance transfer deals
If you have decided that you do want to take advantage of the interest rates on offer for credit card balance transfer deals, then here's a suggested strategy:
Firstly, find a card that offers a low balance transfer rate for as many months as possible, and transfer your current debt onto it.
Secondly, cancel your original card and apply for a debit card instead. Debit cards have all the functionality of a credit card (online purchasing etc.) but only allow you to spend your own money.
Thirdly, work out how much you can afford to pay towards your debt each month and organise a direct debit amount to regularly pay that amount off the balance transfer card.
Keep doing that until the debt on your balance transfer is paid off, then cancel that card as well.
This advice is general and has not taken into account your objectives, financial situation, or needs. Consider whether this advice is right for you. Consider the product disclosure statement before making a purchase decision. 
If you need some more tips on how to beat a credit card crisis, we've got just the article for you.
Credit card balance transfer deals can potentially save a lot of otherwise-wasted money on interest repayments – but only if the strategy is combined with good financial discipline!
Case Study: A balance transfer example
Assuming someone has a debt of $5,000 and can afford to pay $200 per month towards it, transferring the debt to a 2 year interest-free card with a high annual fee could actually be the most expensive option.
A cheaper choice could be to take a 12 month interest-free deal with no annual fee – and just wear the interest rate that applies after 12 months. Even choosing a standard low-rate card with low annual fee could come out marginally ahead of the high annual fee option.
| | | | | |
| --- | --- | --- | --- | --- |
| Card condition | Annual fee | Revert | Time to repay | Total cost |
| 0% for 24 months | $200 | 21.75% | 2 years, 5 months | $5,638 |
| 0% for 12 months | Nil | 19.99% | 2 years, 3 months | $5,354 |
| No interest-free period | $36 | 7.99% | 2 years, 5 months | $5,607 |
Source: canstar.com.au. Based on a repayment of $200 per month on a starting debt of $5,000.
Obviously, a long interest-free period with low or no annual fee is the holy grail. And the good news is that there are some fantastic balance transfer deals available at the moment – certainly it's a very competitive market right now.
But what these calculations show is that consumers need to think carefully and check the annual fee, revert rate and likely cost over the long term before signing up for a deal that sounds too good to be true.
Enjoy reading this article?
Sign up to receive more news like this straight to your inbox.
By subscribing you agree to the Canstar Privacy Policy